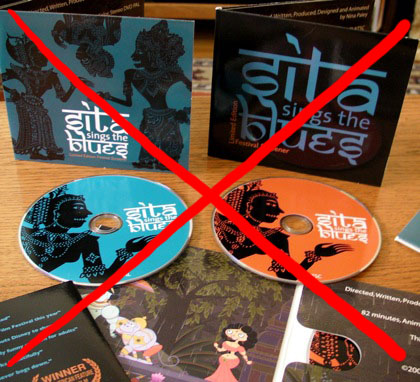 Look what arrived today! Thanks to Gillian and Sylvie at Elektrofilm for the professional authoring in both PAL and NTSC formats that hopefully won't crash like my home-authored version, and especially to my genius Momz for managing what turned into a more complicated logistical challenge than any of us imagined.
These aren't for sale, of course – that would be illegal. They're just festival screeners and review copies for, like, reviewing and screening in a festive manner.
Update: That said, it has some, ah, glitches. Glitches that apparently some people won't notice, or think I did on purpose, but watching them feels like knives in my heart. Glitches which I must correct on the "next" version. Glitches which were in my HD master. Oh boy.