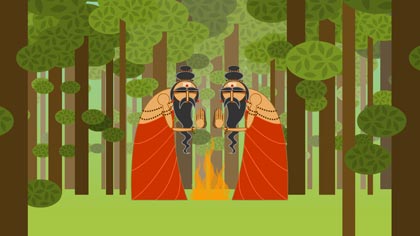 Big ol' hi-res "Sita" PNGs now at archive.org! They're suitable for print publication.
More coming, as I get time to deal with everything. Whenever that is.
Speaking of which, does anyone want to help make the "Frequently Asked Interview Questions" part of the Sita FAQ? This would involve going through all the interviews I've done about Sita Sings the Blues (a few are linked to here, the rest need to be googled), determining which questions are asked over and over again, and consolidating the answers based on what I've already said. If I tackle it now that'll mean another day I don't get to the new DVD packaging and other tasks I have to do myself. We've got a wiki; I'm still learning how to use it, but feel free to start a FAQ there with a brand new FAQ section. Thanks!