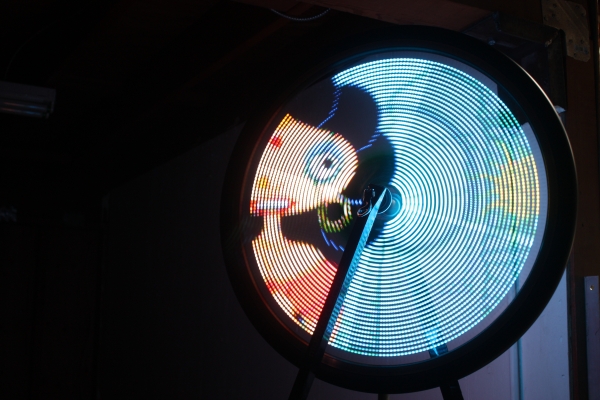 Thanks to her open license, Sita is gracing Star Simpson's amazing bike wheel LED display:
"…one of the things I've been doing is trying to find good Creative Commons-licensed/free use images for MonkeyLectric's POV bike wheel demos, so that we can make and publish videos showing what our bike wheel display can do, without fear of litigation, and it's been a bit tough to find good images that work really well on our wheel. UNTIL! I learned of the animated movie Sita Sings the Blues…"
Yes, she will be animated. Free Culture: on the cutting edge of awesome.