Update: The account is now unblocked, with this message from Facebook:
I'm so sorry for the inconvenience caused, there was a temporary misconfiguration in our photo review systems which caused a very small subset of users to be incorrectly enrolled in one of our checkpoints. There was no issue with your original photo, we have a combination of automated and human-review systems dedicated to keeping people safe, and a bug caused one of these systems to incorrectly enroll a small number of users into checkpoints.

We have since remedied the issue, and remediated all affected accounts. Please let me know if you or others are still experiencing any difficulties.
+++++
This morning I posted this adorable photo on Facebook: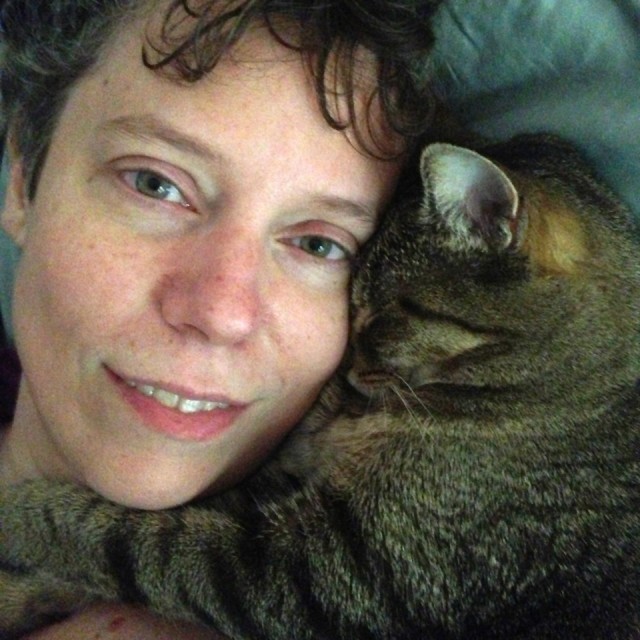 Being a cute picture of a cute cat, it got a lot of "likes" and comments. A few hours later I followed up with this photo (accompanying text in the caption):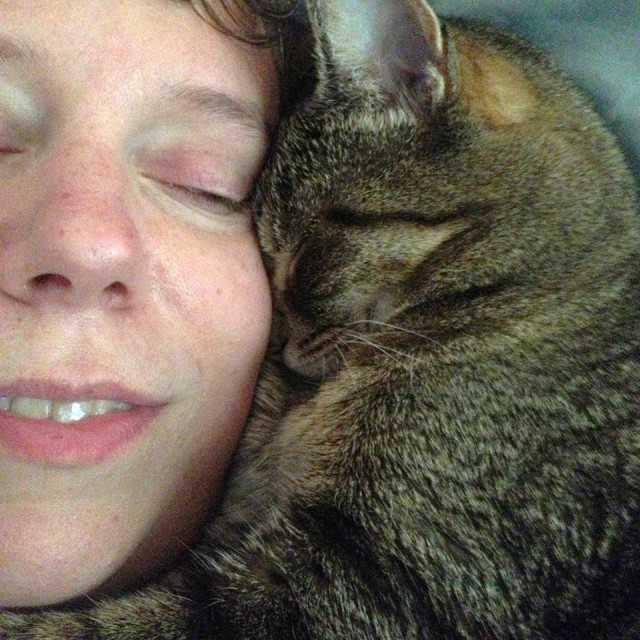 Shortly thereafter, FB wouldn't let me view my feed, instead giving me this message:
"We noticed you may be posting photos that violate our Community Standards. Help make Facebook better by cleaning up your photos and removing friends that post nudity or other things that violate our standards."
Then it took me directly to all my photos and said,
"To keep your account active, please remove any photos that contain nudity or sexually inappropriate content. Check the box next to each photo you need to remove."
I didn't have a single dirty photo to check, so I checked none and then clicked the box that said, "I have checked all my photos that violate Facebook's policies." For that, I was rewarded with this:
"Because you uploaded photos that violate our policies, you won't be able to upload photos for 3 days.

"If you have other photos on the site that violate our policies, be sure to remove them immediately or you could be blocked for longer. After this block is lifted, please make sure any photos you upload follow Facebook's Policies."
Followed by another checkbox that says,
"I understand Facebook's policies and I won't upload any photos that violate these policies."
But I haven't checked that box yet, because I really don't understand Facebook's policies. At all. Maybe Franz Kafka could explain them to me. Can you?
UPDATE: several hours later, I still can't see my FB home page/news feed. This is what I continue to get instead: