I've been designing Egyptian foliage for Seder-Masochism. The ancient Egyptian graphic style is pretty flat; there's little if any perspective to give a sense of depth.
However, animation can give a sense of depth without compromising the graphic style. Thanks to the magic of parallax, each still frame looks authentically flat, but in motion the scene looks 3-D. Nothing overlaps anything else but there's still a foreground and background.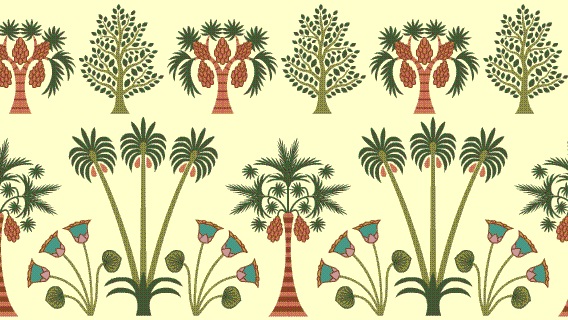 Just one of many reasons animation is cool.