I have done it, and it is paved. Some parts are terrifying, but at least there's no gravel. Let's begin:
1. This is the way cyclists from Urbana get to Kickapoo State Park. County Rd 1700 N is quiet and pleasant and even scenic in places.

2. Continuing to Kickapoo. There's a bridge here that's closed to cars, but you can walk your bike over it. You can also walk your velomobile over it, though it's a bit trickier.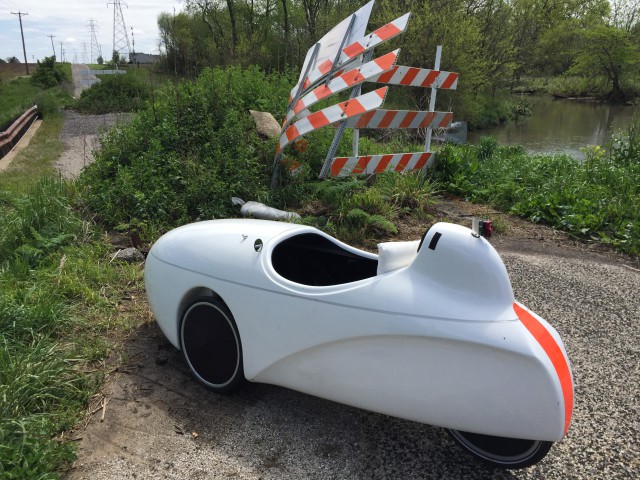 Continue reading "Bicycling from Urbana Il to Indianapolis IN"