Having sold one This Land Is Mine quilt and sent the other to my brother, it was time to make a new one. This is my first two-sided quilt. One side features the Angel of Death. The quilted outlines of the men killing each other give him texture.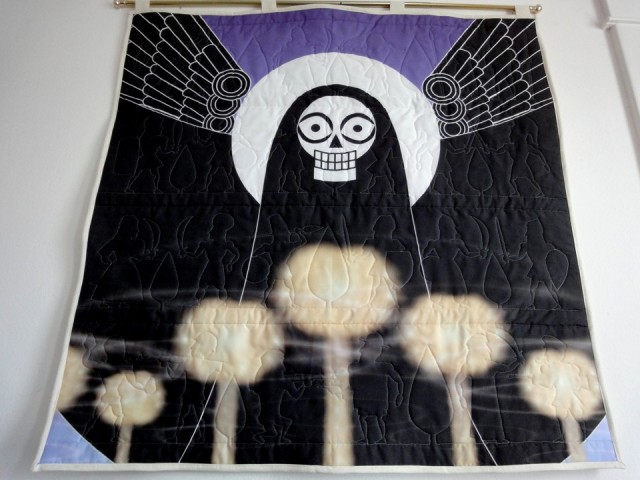 This time I didn't pre-wash the fabric, so the colors are very slightly brighter.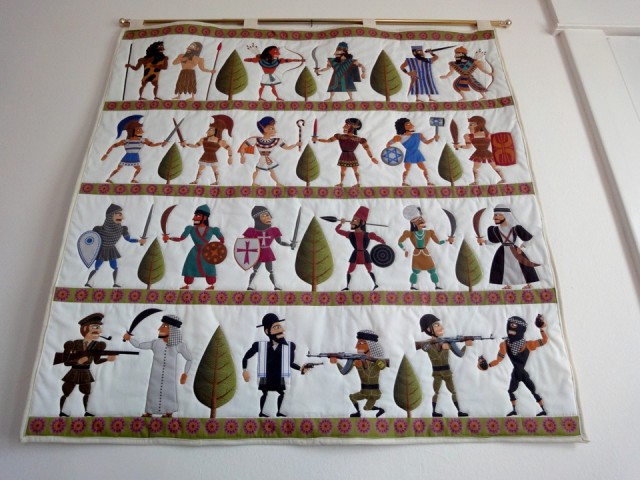 Another first for me: hanging tabs, so it can be hung from either side.
Death seemed like a fine piece to work on, since I'm grieving my beloved Bruno. That said, my Momz adopted a new cat from the shelter a few days ago. Her name is Lola, and she thinks my sewing machine is a toy.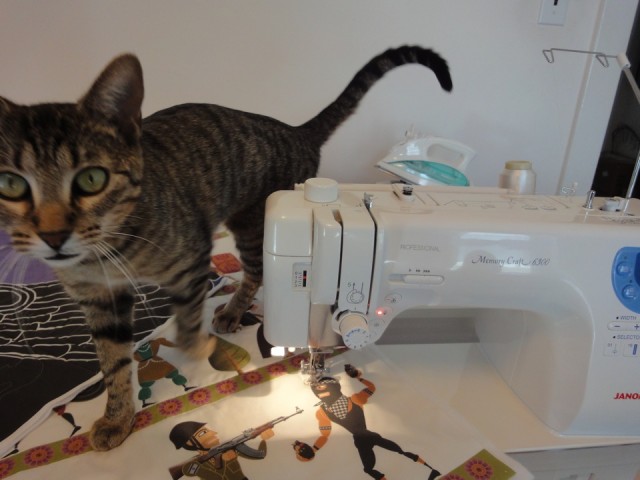 I didn't get pictures of her batting at the needle (it goes up and down! Toy!) last night because I shut off the machine and took her out of the room instead. These photos are from earlier today, as her interest was waning (which was why I was able to finish the quilt).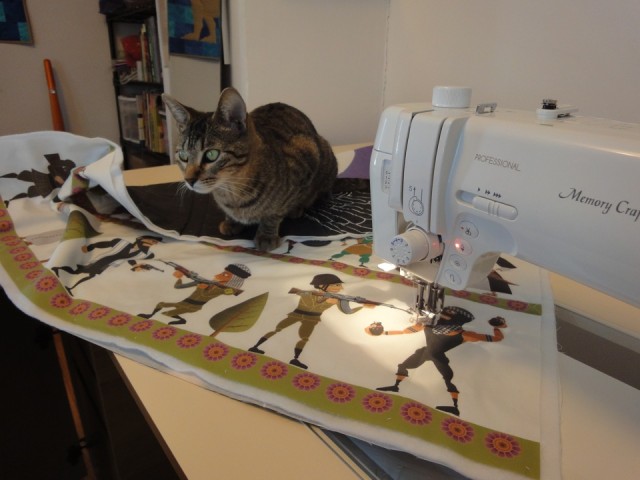 Lola is nothing like Bruno.  That's one of the reasons we chose her. I'm not looking to replace Bruno, he is irreplaceable and I miss him terribly. Nonetheless Lola is an excellent cat. She is friendly, curious, and outgoing. She seems to completely lack any neuroses, which is unusual for her species. Also she is tiny and cute. She'd make a great therapy cat.