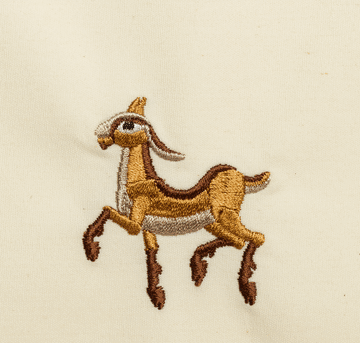 A wee taste of the progress Theo and I are making on our "Chad Gadya" embroidermation project.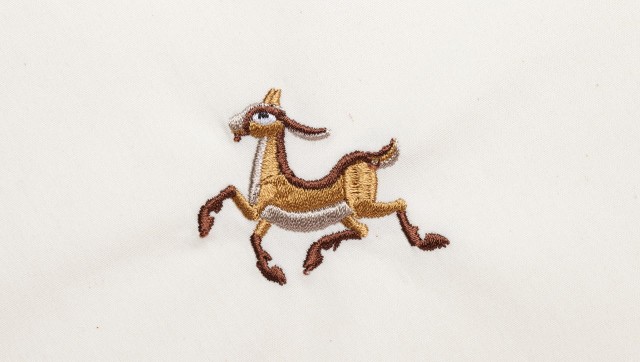 Frames of the animation are stitched in groups of 6, arranged in a circle on matzo covers. We currently have 516 frames on 86 matzo covers, which I painstakingly finished by hand with multiple fabric layers and labels and everything.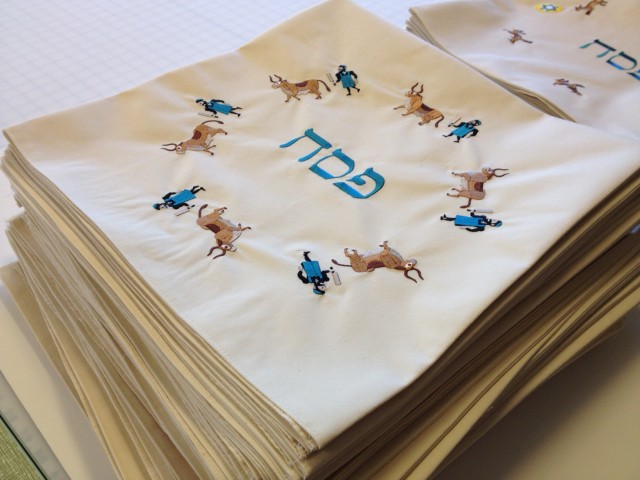 We hired Theo's daughter, Emma, to help. Here she is ironing away while I adjust a lining.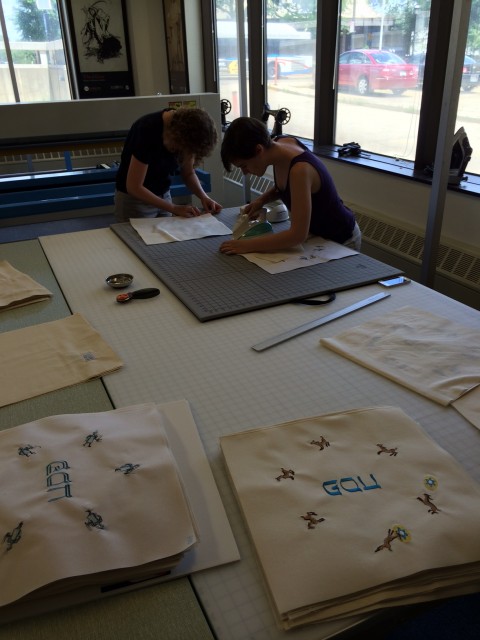 Here I am topstitching one of the 86 covers on a treadle sewing machine.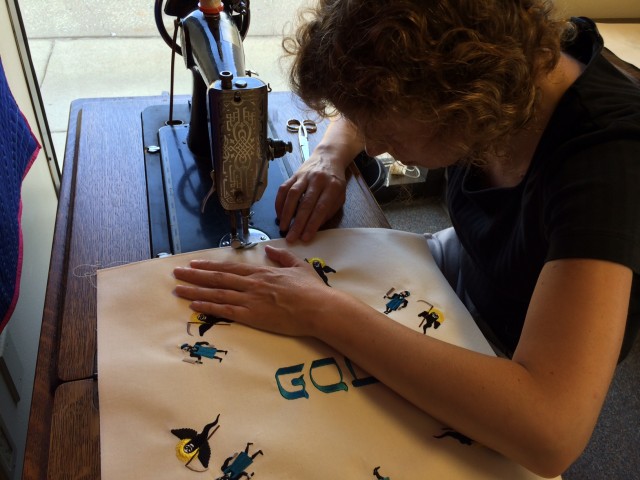 We have a lot of additional photography, stitchcoding and stitching to do, but we are making progress. When the film is done the matzo covers will be for sale.