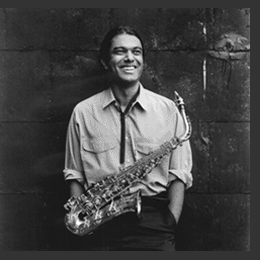 Sita collaborator and jazzman Rudresh Mahanthappa has just released some new albums! He writes,
The debut CD "Apti" of the Indo-Pak Coalition, my trio with Rez Abbasi on guitar and Dan Weiss on tabla, was released just a few weeks ago on the innova record label (http://www.innova.mu). We're celebrating with shows tonight and tomorrow night. I haven't performed as leader in New York since March so I hope that you can come.
Lots of show information after the fold:
Monday, December 8
Indo-Pak Coalition
Turning Point Cafe
Piermont, NY
Sets at 8 and 9:30
http://www.turningpointcafe.com/

Tuesday, December 9
Indo-Pak Coalition
Le Poisson Rouge
158 Bleecker
New York, NY
One set at 7:30
http://lepoissonrouge.inticketing.com/evinfo.php?eventid=28496
An early show. Come by after work and before the holiday party! 
You can hear a few tracks from the new album here:
http://www.indopakcoalition.com
It's not available as a download yet but you can get the CD on Amazon here:
http://www.amazon.com/Apti-Rudresh-Mahanthappa/dp/B001EJXRVA

"Kinsmen", my collaboration with South Indian saxophone legend and celebrity
Kadri Gopalnath is available on Pi Recordings. The reviews have been great.
Here are a couple links to two of the notable ones:
New York Times:
http://query.nytimes.com/gst/fullpage.html?res=9E0CE7DD153BF930A25753C1A96E9
C8B63&scp=1&sq=mahanthappa&st=cse
The Buffalo News:
http://www.buffalonews.com/entertainment/story/455078.html
There have been a multitude of other positive reviews from American
periodicals as well as German, French, and UK based journals.

You can hear some samples of the music and see some videos of the band at
http://dakshinaensemble.com.
That's also a myspace page so feel free to become our "friend" there as
well.

The album can be purchased at you preferred CD store, internet retailer, or
directly from Pi Recordings:
http://pirecordings.com/album/pi28
Here's the iTunes link as well:
http://itunes.apple.com/WebObjects/MZStore.woa/wa/viewAlbum?id=288065069&s=1
43441
Just copy and paste it into your browser and the iTunes Store will open to
that page.

Last month, I premiered a new project called Samdhi at the Pittsburgh
International Festival of Firsts. This piece, which incorporated some of
what I learned during my Guggenheim Fellowship period, was somewhat of a
departure for me. It's an electric band with David Gilmore on electric
guitar, Rich Brown on electric bass, Anand Ananthakrishnan on mridangam, and
Damion Reid on drums. In addition to using some effects, I also wrote some
duo pieces for me and my laptop. The laptop took some good solos too!
You can read a review of the premiere here:
http://www.jazztimes.com/reviews/concert_reviews/detail.cfm?article=10538

Samdhi was recorded as well and we should have a CD out next year.

Mauger, the collective trio of myself, bassist Mark Dresser, and
percussionist Gerry Hemingway, released an album for Clean Feed this past
July. It's an honor to work with these guys and the album came out
wonderfully. You can hear some of the music at http://www.maugertrio.com.
Yet again, that's a myspace page as well so "friend" us again!

The album is available in all the usual places, but it's less than $7 on
iTunes!:
http://itunes.apple.com/WebObjects/MZStore.woa/wa/viewAlbum?id=288766718&s=1
43441

You can also order it directly from Clean Feed:
http://www.cleanfeed-records.com/disco2US.asp?intID=246

With regard to performances, I've been touring a lot in Europe with both my
quartet (Vijay Iyer on piano, Carlo De Rosa on bass, and Dan Weiss on drums)
and Raw Materials (a collaborative duo with Vijay).
Hence this e-mail coming so long after the release dates of these albums. .
. .

You can always see what I'm up to and where I'm playing next at
http://www.rudreshm.com.

See his whole schedule of performances by clicking "PERFORMANCES" here.