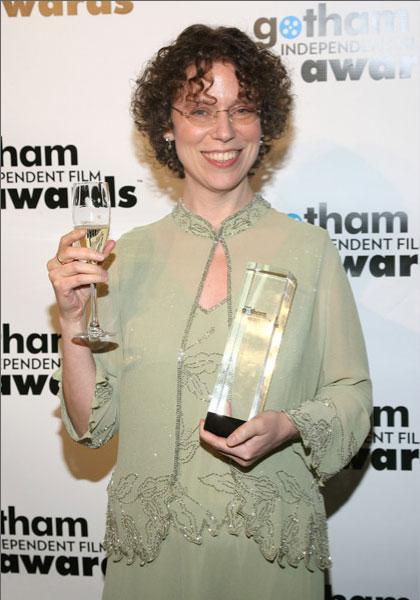 above: at a different glamorous, star-studded award thing
I've been nominated for a Spirit Award, and I'm auctioning off a DREAM* DATE allowing the lucky winner to attend the glamorous**, star-studded*** Spirit Awards with me. Bidding closes Jan-29-09 19:42:45 PST.
Date: February 21, 2009
Arrivals: 11:30am
Lunch: 12:30 pm
Ceremony: 2:00pm-4:00pm
Location: Santa Monica Beach, Los Angeles
Age, race, caste, gender, orientation, marital status no bar. Getting in usually costs at least $2,500 per person.
This is part of a fundraising drive to get my award-winning feature film, Sita Sings the Blues, out of copyright jail.
The lucky winner will get to prance down the Red Carpet with me (photographers! paparazzi! none of whom will know who the hell we are because they all want photos of movie stars), eat whatever they serve for lunch, drink the booze that inevitably flows freely and at film events (I personally don't drink, so if you're sober at least you'll have me to talk to), clap politely, and listen to me yak on and on about copyright reform and freedom of speech. Optional: pick me up from my friends' house in Glendale (because I don't drive – I'm a New Yorker!) and enjoy VIP valet parking!
Also you'll get the satisfaction of supporting Free Speech.
BID HERE! You have until January 29.
*asexual dreams only
**ugh
***the joint's gonna be crawling with celebrities