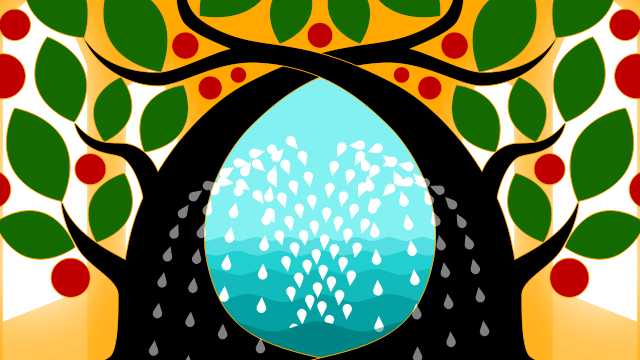 HUGE VIDEO FILE AT ARCHIVE.ORG
Compressed hi-res MP4 at Vimeo
After 4 tedious days of rendering hundreds of high-resolution video files, only to discover they seemed to be missing one frame each and so weren't looping properly, followed by a few days of unhappy procrastinating, followed by 3 additional tedious and crabby days of re-rendering, I finally have all the animation of ApocalypseAnimated.com in Ultra HD (3840 x 2160 pixel) uncompressed Apple ProRes video for your remixing pleasure. Roughly in order, each loop in this gigantic, 20GB file appears exactly once. They can be cut apart and looped again and again in your video editor.
It's under a Share-Alike license, so you can do whatever you want as long as what you make with it is also Free. I understand some projects want proprietary licenses, and I can negotiate a waiver for those if you email me.
People have used my other Free Cultural works as backdrops for dances and runway shows, illustrations in books, giant puppets, and of course music videos, and I hope all that happens with these too.
In my heart of hearts, some creative sound designer(s) would make fresh audio for these. I made my own short musical video, but it's barely 3 minutes, and with almost 12 minutes of animation total, most of the work wasn't included. Plus, I almost always animate to music; what I never do is make animation first and add sound effects later, and these clips provide an opportunity for just that. By looping, the total length of the piece can be extended indefinitely. That means if someone wants to attempt an audio reading of the Book of Revelation, with this animation as the visuals, it can be done.
If you want to try your hand at editing and/or sound design, please have at it. Credit me for the animation and yourself for your work, and anything else you throw in there to whomever else is responsible. Do whatever you want. No permission needed. Have fun and send me a link.