When I lived in New York, I knew two very talented and driven artists who had abandoned their children. One had left her son with her parents so she could move to NYC and pursue visual arts. The other had simply ditched his kid with his ex-wife, to devote his life to stage performance. Both told me separately (they didn't know each other) that, had they stayed to raise their offspring, they would have killed themselves.
I always took the prospect of parenthood very seriously. I believed anyone who had a child needed to prioritize them, and if that meant giving up their so-called dreams, they were obligated to do so. I felt ambivalence admiring my friends' works, when I learned they had abandoned children to create them. I believed their explanations were honest, that they may indeed have committed suicide if trapped in the parental role, which would have left their families even worse off. I judged them for not thinking this through before they had made innocent new humans to suffer their bad decisions. They were both young when got pregnant and impregnated, respectively, caught up in emotions and hormones and romance and a sense of fulfilling biological and social imperatives. Neither child was "accidental".
Jordan Peterson recently said not wanting children is "either deluded or immature." He is speaking primarily to young men, and maybe he's right about them. He also asserts that many (most?) women are happier as mothers than in high-powered careers. He may be right. Most people seem to desire children, enjoy children, are attracted (maternally and paternally) to children, like being around children, and find children delightful and inspiring. Most parents discover a deep sense of meaning in their children, something they never experienced prior, to the point they see their lives before children as comparatively meaningless and empty. This is their main point of reference: a childfree adult is like a younger version of them that never grew up, because when they grew up they had children.
Not wanting children is socially difficult and alienating. Years ago, on the online forum alt.support.childfree, a woman asserted that only women are truly childfree. Men may not want children, but only women understand deeply what they are rejecting. 
My fertile years were marked by constant awareness of my difference. Not only did I have no desire to have a baby, I felt pronounced revulsion to the idea, and to babies themselves. I had no ill will toward them, but no maternal attraction either, and preferred to stay as far away from them as possible. I was acutely aware I was supposed to feel and behave a certain way around babies, as relentlessly demonstrated in media: to coo, stare adoringly, ask to hold it, and wistfully long to have my own. My real feelings were perverse and would horrify anyone around me. I internalized much of their hatred. Deluded or immature. What kind of monster would be repulsed by babies?
A woman, first of all. A man with a calling doesn't need to experience that revulsion; he won't lose all his energetic resources to reproduction, he doesn't gestate, give birth, breast feed, or otherwise surrender to children as a woman must. If a woman has a calling – to use her full energies to reproduce culturally, rather than biologically – then whatever culture destined to come through her benefits from her psycho-reproductive resources. Any emotional inclination toward biological children is a threat to whatever Art wants to be made instead. A female artist is at much higher risk of abandoning or starving her creative potential for a child than a male is. And if she abandons her child instead, as my NYC artist friend did, the consequences are devastating and maladaptive.
Only women can be truly childfree.
My own choice to never have children was realistic and mature. First, I clearly had no orientation toward them. It was possible – probable, even – that if I'd had my own, my revulsion would have evaporated and I would have loved them deeply, sacrificing my creative pursuits. Would this have been a net benefit to society? Because I was realistic and mature, I understood children need committed love and sacrifice. Because I was realistic and mature, I condemned the abandonment of children. Because I was realistic and mature, I took my ingrained and unwanted revulsion of children seriously. Most available men desired children; my aversion vastly reduced my relationship prospects. I have never wanted children, but I have wanted men who wanted children. I have also wanted social acceptance and a sense of belonging. My revulsion of babies and parenthood denied me this. But I was realistic and mature enough to understand that however much I wanted the benefits of fitting in, suppressing my feelings (revulsion), my true orientation to parenthood (against it), and my calling (Art), would be dishonest and commit me and any potential family to misery.
I had a calling. Much as parents wonder how anyone can not want children, I marveled how others lived their lives without making Art. How could you have any sense of meaning without creating something beautiful and significant? How dull and empty the lives of non-artists must be. I eventually concluded that the meaning and order Art brought to my life, largely came from children in theirs. Which is how I came up with the idea of a psycho-reproductive system. Our biological reproductive systems are evident; we are shown diagrams of them in sex ed; but our psyches participate as well.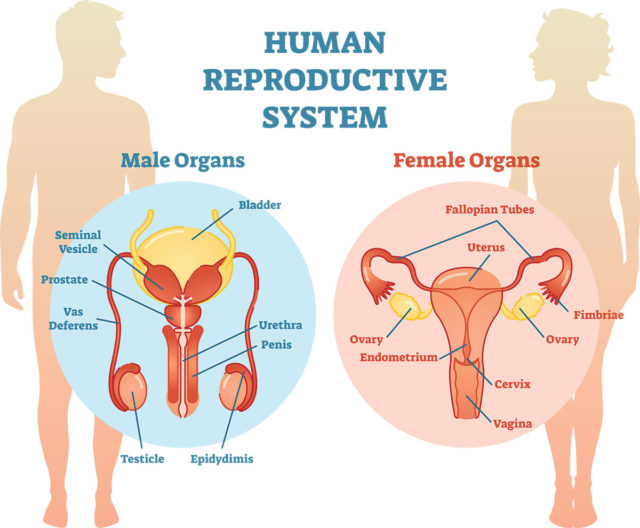 I first learned about how Cuckoo birds reproduce in Richard Dawkins' The Extended Phenotype. Cuckoos don't raise their own chicks; they hijack the psycho-reproductive systems of other birds, who find Cuckoo hatchlings so irresistibly attractive they feed and nurture them to the detriment of their own offspring. Dawkins points out the behavior of the unrelated birds, hijacked into the parental role, is an expression of the Cuckoos' genes, which evolved and adapted to do exactly that. Hijacking an organism's psycho-reproductive system can be a winning evolutionary strategy. I thought about my cats, whom I love with the maternal affection I'm supposed to devote to human babies. Clever cats! Clearly I possess a psycho-reproductive system; I'm not fundamentally devoid of maternal instinct. Mine has simply been hijacked by other species, which have evolved to do exactly that: cats are cute for a reason. I have no regrets.
Culture is also a living and evolving thing. Humans are not human without it. Our brains are made for language (a subset of Culture), and language is made for our brains. Humans raised in isolation, without communication through language and other culture, grow into sick stunted animals, if they survive at all, which they don't. Culture is insufficiently studied as a life form; it's commonly considered a product or creation of humanity, rather than a symbiote.
Culture hijacked my psycho-reproductive system — for which I'm glad, don't get me wrong! I'm part of a proud tradition of humans who have devoted their lives to Culture, although it's more frequently called God in this context. Jesus Christ was notably childfree, at least in myth. Beloved saints were childfree. In many sects, if one is called to the Church, they must remain childless (celibacy being the means to achieve this). Many social and cultural specialties demand energies otherwise reserved for child-rearing. For some, giving up children to pursue a calling is a sacrifice. For others, the calling – Culture – does what any clever living thing would adapt to do, and hijacks its host's psycho-reproductive system for its own life support. Not having children was no sacrifice for me. Making Art – cultural reproduction – was a joy. It did not feel like a choice. 
The desire to reproduce, or not, is no expression of delusionality or maturity. Reproduction is a primal drive inherited from the dawn of Life. Humans live in symbiosis with Culture which, although relatively newer and not well understood, is alive, reproducing, evolving and adapting. In humans, biological reproduction entails sacrifice, especially of the mother: an enormous devotion of energy and time, and giving up competing dreams and desires. Cultural reproduction – Art – also entails sacrifice of energy and time and, in my case, of societal approval and a sense of belonging that would have been a great comfort. I will in some sense always suffer alienation from the majority of my species, as I do not share the basic, meaningful human experience of parenthood. Yet, I still seek ways to connect with and understand parents.
Most don't return the favor. Maybe they're deluded or immature.