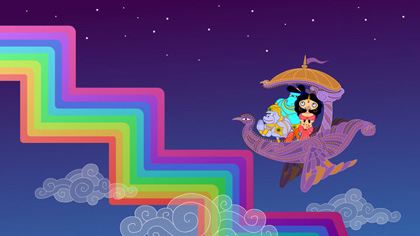 Whooee, last night's "friends and family" sneak preview in NY was good times. Such a sweet, kind, supportive audience! But then what kind of friends and family wouldn't be?
Now it's time for me to pimp the next "Sita" event to all my "friends and family" in CA:
Saturday, December 1, 8:00 pm
Oddball Film
275 Capp Street
San Francisco, CA 94110
$10 donation
RSVP 415.558.8117 or email info at oddballfilm.com
They'll add a second screening at 10 if 8pm fills up, so rsvp if you want to guarantee a seat at 8. Oh, and I love you all!