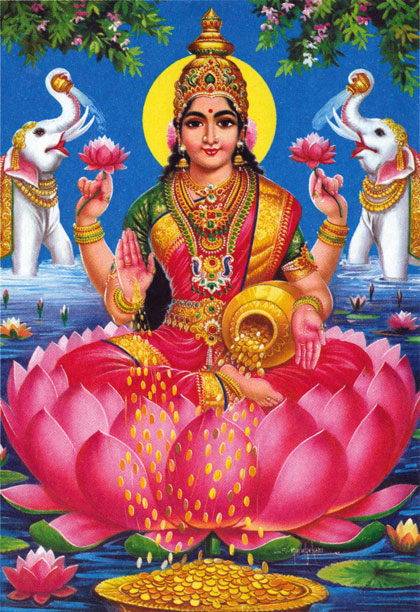 Praise be to Laxmi!
Laxmi is both the eternal form of Sita and the Goddess of Wealth. I never really thought about her wealth aspect until now. Because my mind is so blown by the donations coming in for the 35mm master of Sita Sings the Blues.
Folks, you are kind and generous beyond my dreams. So far over $13,000 have come in. Some is from people I know in real life, but most is from people I've never met, mere electronic impulses from other synapses in this great hive-mind we call the Internet. I'm sitting here in awe and disbelief. I'm so grateful, so touched, so dazzled my little pea-brain can't quite handle it. So it's time for me to envision this as divine and offer thanks.
I thank all of you, I thank the Internets, I thank the Universe, I thank Laxmi.