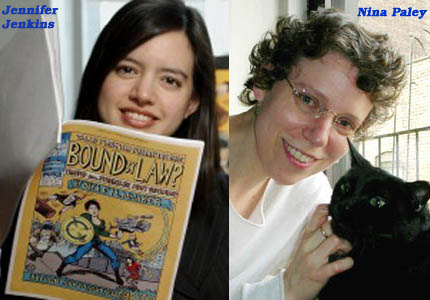 M Jan 26 Griffith ( | Special Events — prelude to the 7pm screening!
'Face to Face' — A public dialogue about copyright, public domain, and filmmaking with public domain expert Jennifer Jenkins and independent filmmaker Nina Paley
M Jan 26  Griffith ( ) | FVD Showcase (screening & discussion)
Sita Sings the Blues




 (Nina Paley, 2008, 82 min, USA , in English, Color, 35mm)
Director Nina Paley takes an innovative approach to the typical break-up story with this whimsically animated film. Based on RAMAYANA, SITA SINGS THE BLUES follows two broken relationships: Nina's.– followed by a discussion/Q&A with director Nina Paley + Prof. Srinivas Aravamudan (Dept. of English)!