Boy have I been remiss in posting news. First item: I spent last weekend in Wisconsin Rapids, Wisconsin, attending the Betty Boop Festival.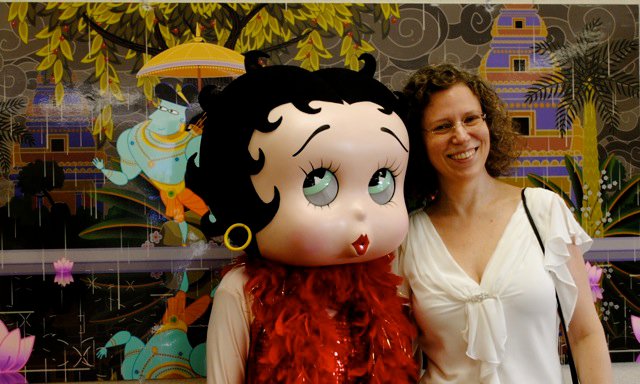 There I learned about the fascinating subculture of Betty Boop collectors. Betty was big in Japan in the 1930's – I had no idea. I wish there were pictures of Japanese Betty collectibles online I could share with you, but there aren't; maybe Betty collectors are all cagey due to the intense licensing restrictions that surround the character.
I also learned more about animation legend Grim Natwick, who grew up in Wisconsin Rapids before moving to LA and changing cultural history.
I met a lot of people including Madison filmmaker Robert Lughai, who blogged this Boop Festival report with photos. I also met the venerable Maggie Thompson of the venerable Comic Buyer's Guide, who shares her Boop Festival report.