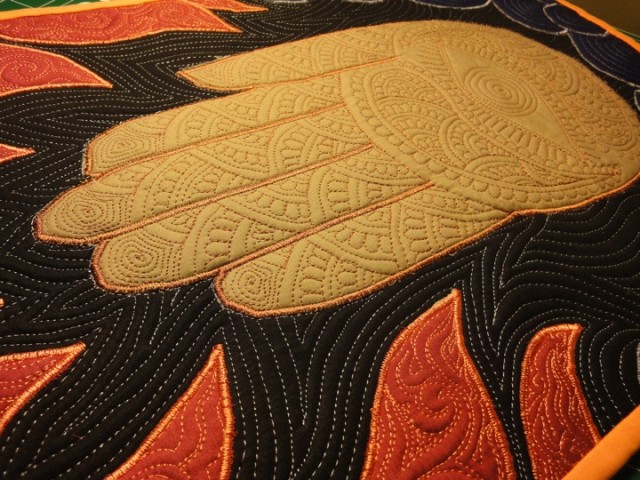 Oh how I love this combination of applique and trapunto. I wasn't sure what to call it: double trapunto? Trapplique? It's not a technique I'd seen before, but I'm sure others have done it because it's obvious. Anyway, this technique is for me.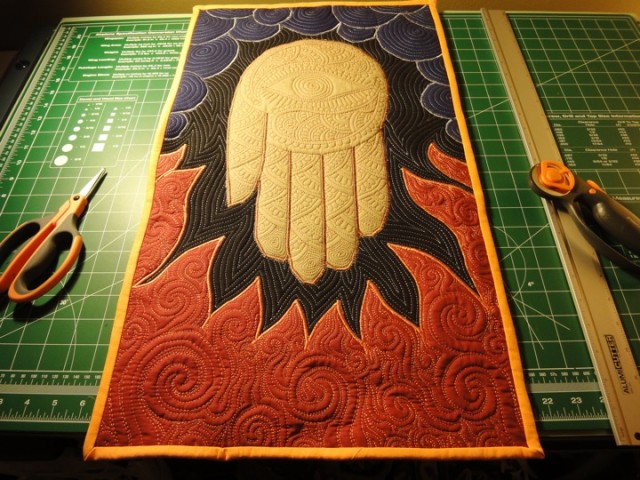 This is actually a test for a larger piece I'm making for my wall. It's in the Hippie craft tradition I so admired in my youth, so pardon the Orientalism – it's an integral part of American Hippiedom. The pattern on the hand is based on mehendi, the spirally flames on Tibetan art, and the eye in the palm of the hand is plain ol' Hippie mysticism.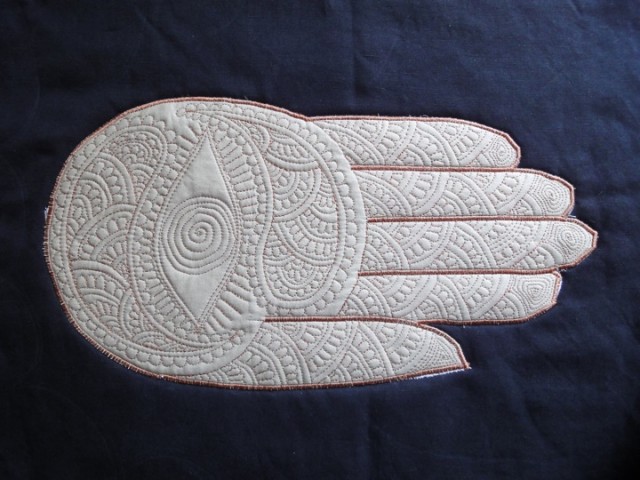 In case it's not obvious, I free-motion quilted the hand shape which I then cut out and appliqued via machine satin stitch (tight zig zag) to another quilt sandwich.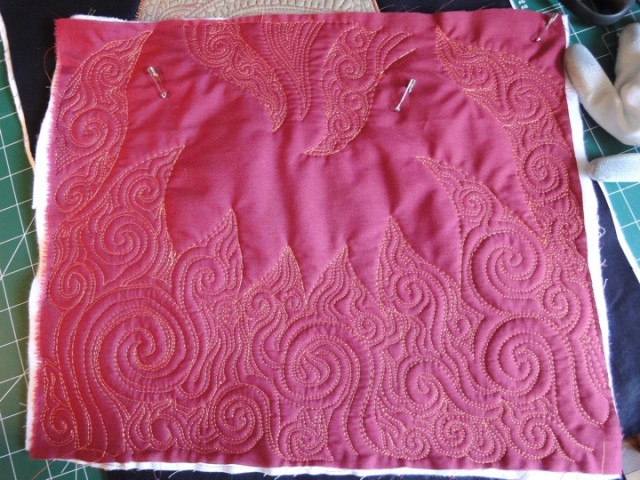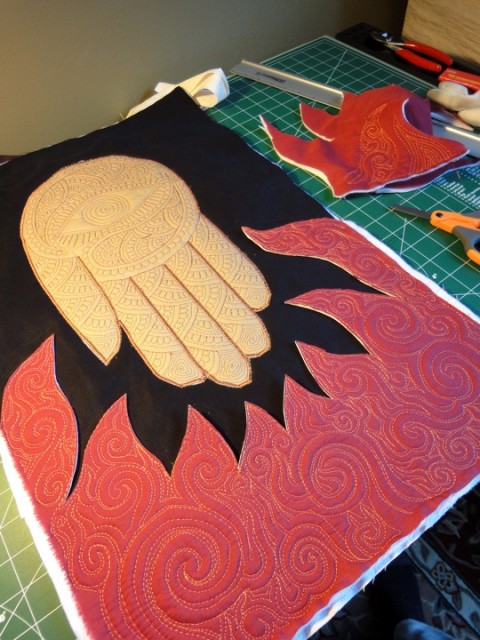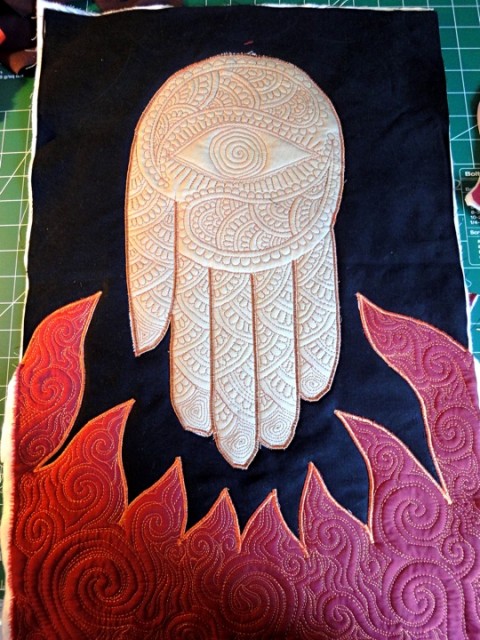 And I did it again with the flames. The smoke was yet another experiment: instead of quilting a solid piece, I quilted a bunch of component shapes…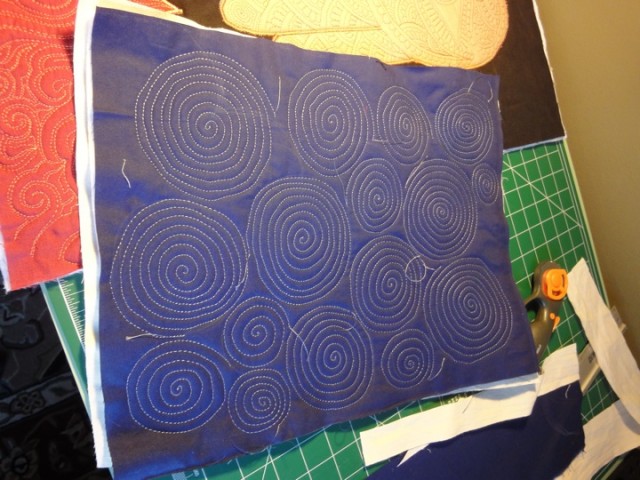 …which I cut out and arranged collage-style, and basted together with thread (because safety pins wouldn't work).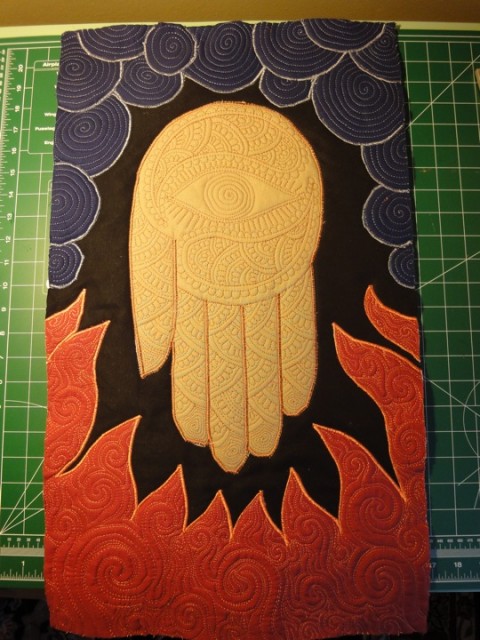 Once those were sewn down, I trimmed the whole thing. I knew the back would be ugly: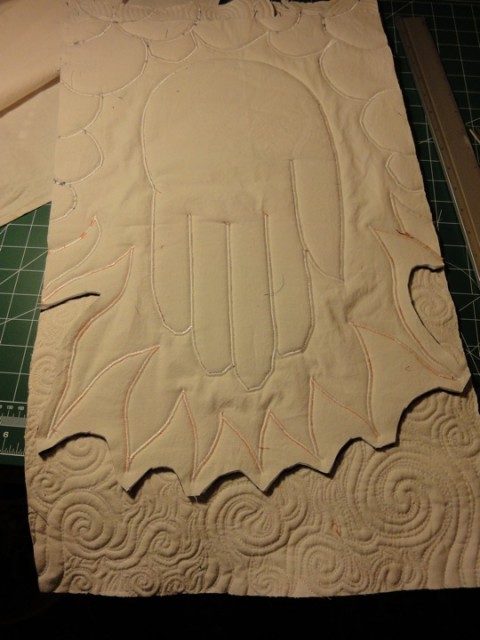 and it did not disappoint! So I basted one more layer of fabric over it, before quilting the "background."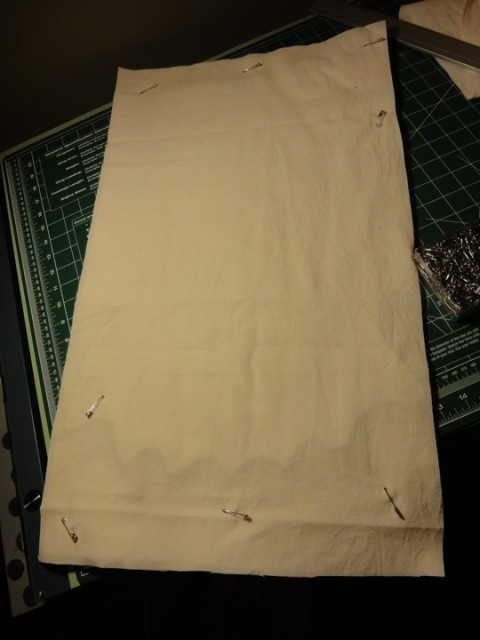 Here's the still-not-pretty-but-not-as-bad back, all finished and bound: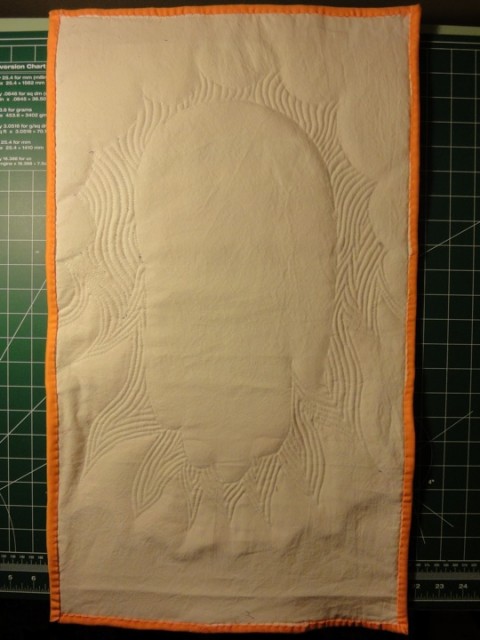 And here is a full frontal shot of my happy Hippie Hand experiment: