Designs for Seder-Masochism continue with the "furniture of the Tabernacle." Since I want to show the Hebrews out in the desert fighting with Yahweh and each other, I had to make all this anally-specific Tabernacle decor. For all the important details the Old Testament seems to have left out, it is packed with rigidly precise instructions for building, decorating, and furnishing a Tabernacle. Leaving us today with Tabernacle Nerds who make Tabernacle drawings, Tabernacle plans, model Tabernacles, and critiques of other Tabernacle Nerds who iz doing it wrong.
And I just know some Tabernacle Nerd will tell me my Tabernacle is wrong, and back it up with scripture. It's like Trekkies who cite Star Trek verse and number, except the genre isn't labelled science fiction.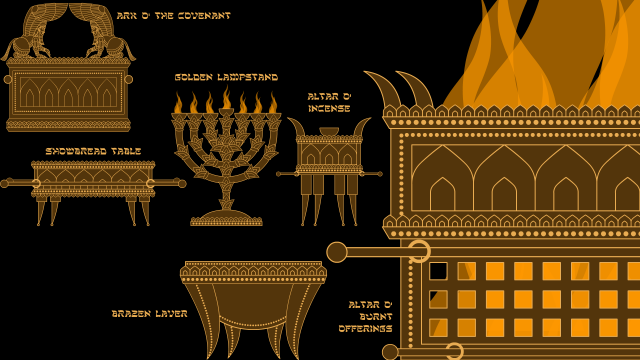 All this stuff has to do is evoke a sense of Tabernacle, a certain Tabernaculosity if you will.
I haven't even started the tent walls yet, because finding the color instructions will require me to re-read some of the dullest passages ever written (unless you're an interior designer).