My This Land Is Mine fabric (see this post) finally arrived from Spoonflower. I quilted it and hung it on the wall.
I ordered one version with a white background, and one with a dark background.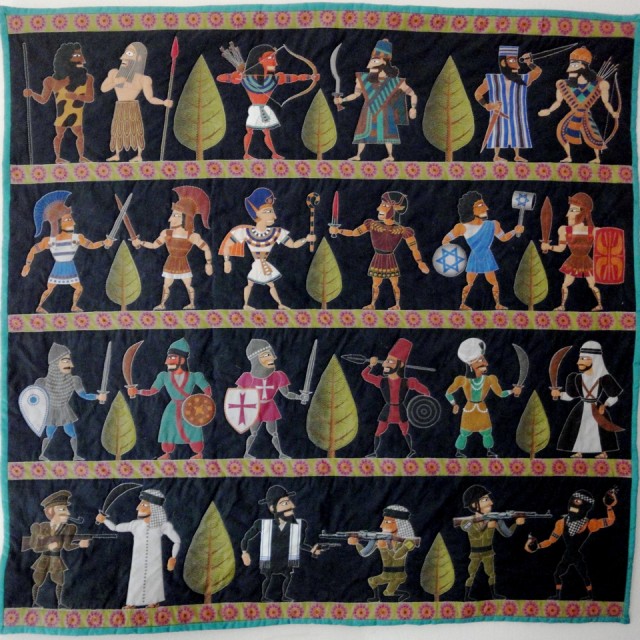 Spoonflower does a great job printing colors, but the darks get muddy. The navy/grey background was indistinguishable from the black details. Sewing outlines in white thread helped, but I still prefer the white background.