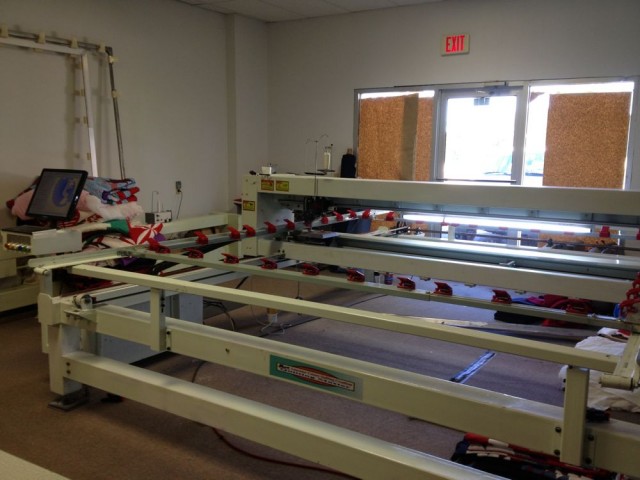 Last weekend Theo and I visited Central Missouri to look at a quilt plotter. We brought our own design to test. Here's a video:
And here's our finished test quilt: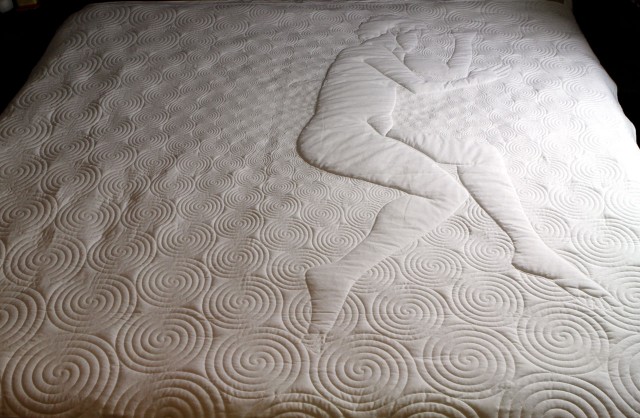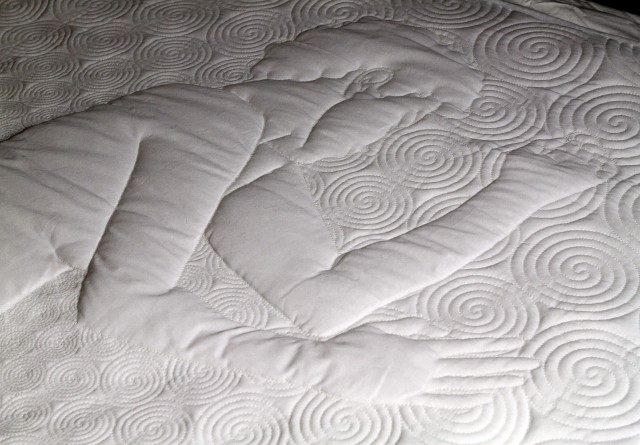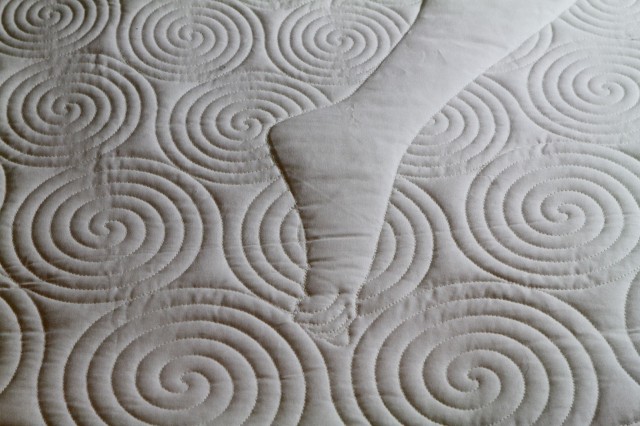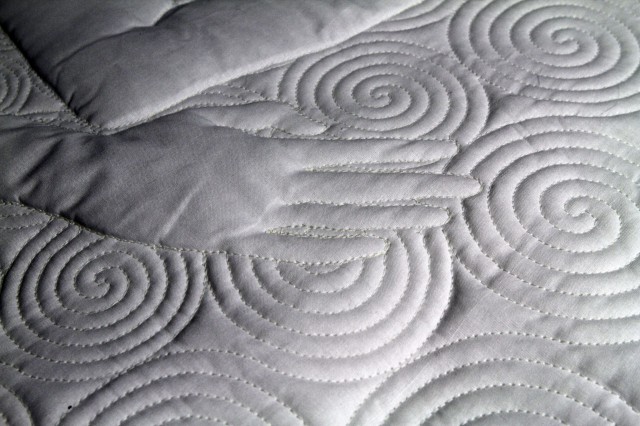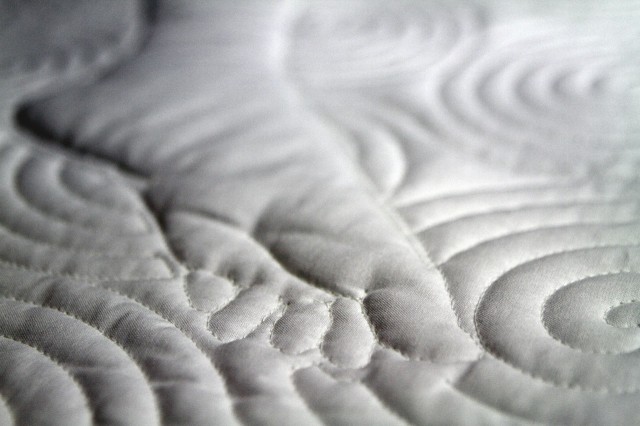 Theo did all the stitchcoding, and made the graduated spirals in Mathematica.
This certainly gives us a lot to think about.