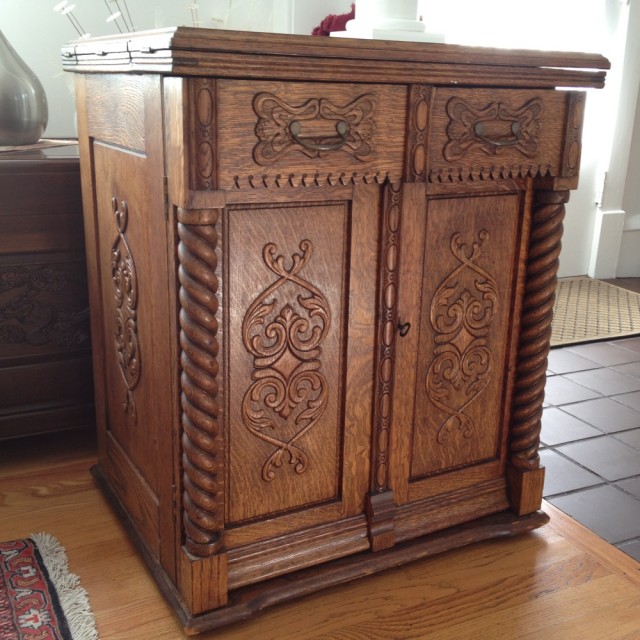 I guess it's happened – I've turned into a sewing machine collector. No one needs more than one sewing machine, but I just obtained my fifth. I've wanted a treadle machine since I started quilting a few years ago, and when I came across this beauty on Chicago's Craigslist, I couldn't resist.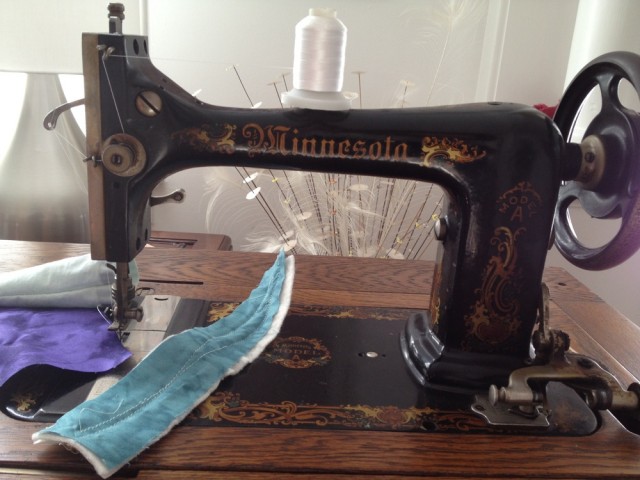 She stitches! Came with one bobbin wound with ancient thread. No belt yet (I ordered one this morning) so I used the hand wheel. I've also ordered 2 additional bobbins, and some 100-year-old unused needles on eBay. I threaded the shuttle myself after reading up on it online. It's a Davis, Long.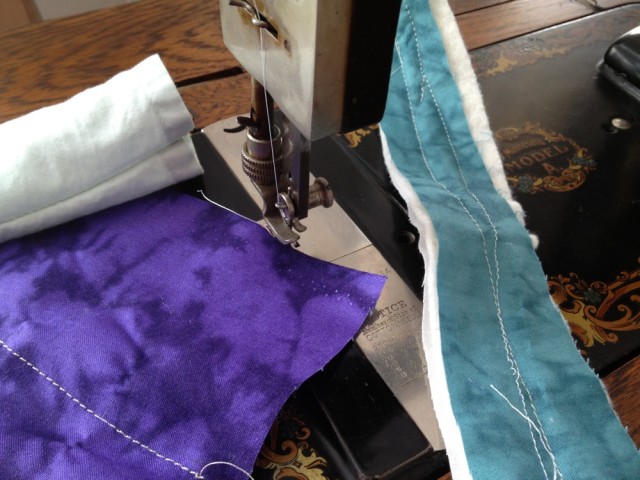 There were lots of dropped stitches and thread nests in the back, but as I adjusted the tension disc and whatever the screwpost thing on top is (foot pressure?) it got better. The machine was very well oiled before it was stored however many years ago. It moves pretty smoothly.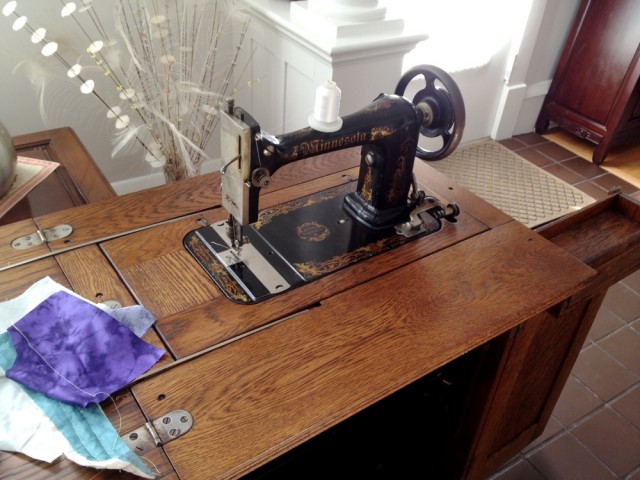 Officially this is a Channukah present from Theo. I'm a lucky gal.