UPDATE: SOLD!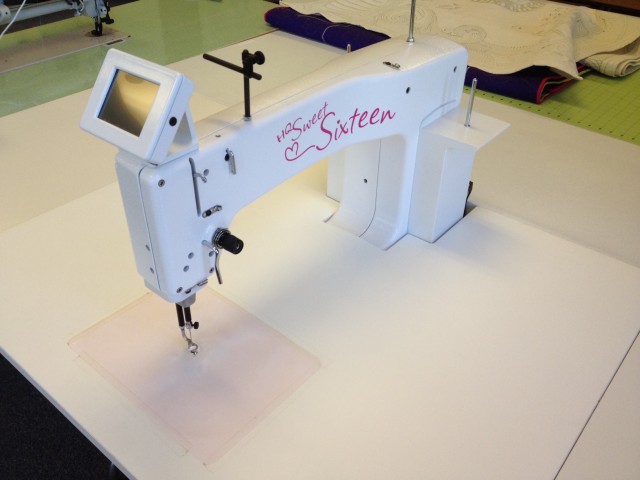 Handi Quilter Sweet Sixteen (I didn't name it! I'd paint over the name but it would reduce resale value) sit-down long arm quilting machine. Less than one year old, only 134,228 stitches total.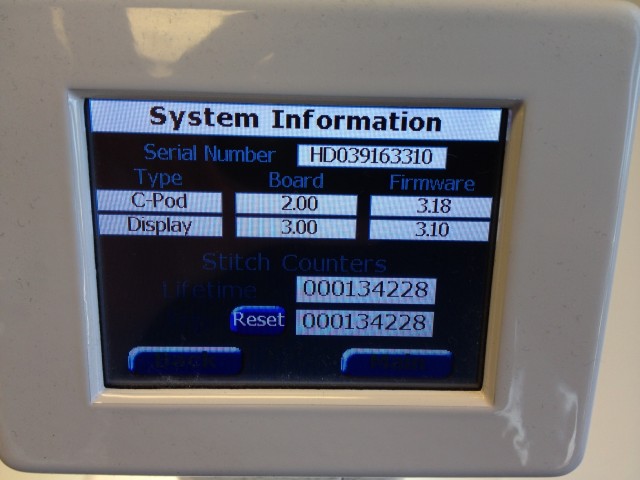 Includes table, two table extensions, smooth table overlay, open-toe hopping foot (in addition to closed-toe foot it came with), extra needles, bobbins, tools, supplies, manual, documentation, etc.
Purchased May 8 2013 via Lori's Pins 'n' Needles, Paris IL
Selling because I bought a full-frame computer-guided system, and now do any hand-guided work on treadles. It's a great machine, practically brand new, and just gathering dust in my studio.
Pickup only in downtown Urbana IL. I'm happy to give instruction and let you "test drive" it before buying.
What I paid:
Machine package: $4965.94
2 18″ x 30″ table extensions: $478 ($239.00 each)
Table overlay: $89.95
Open toe hopping foot: $39.90
= $5,573 total
Selling for $4,500 without the separate bobbin winder, or $4,800 with.
As seen on Craigslist!