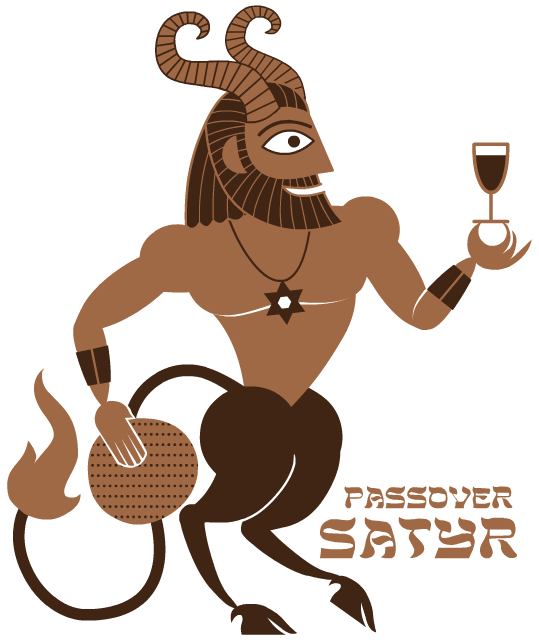 When I told a (gentile) friend I was making a movie about the Seder, she thought I said "satyr." The idea cracked me up, but I didn't illustrate it because who needs more associations of Jews with horns and cloven hooves? Until now. Here is the Passover Satyr.
I was worried this was in questionable taste. Too soon? But after posting this illustration on Facebook, so many people asked for a T-shirt that I set one up for pre-orders here.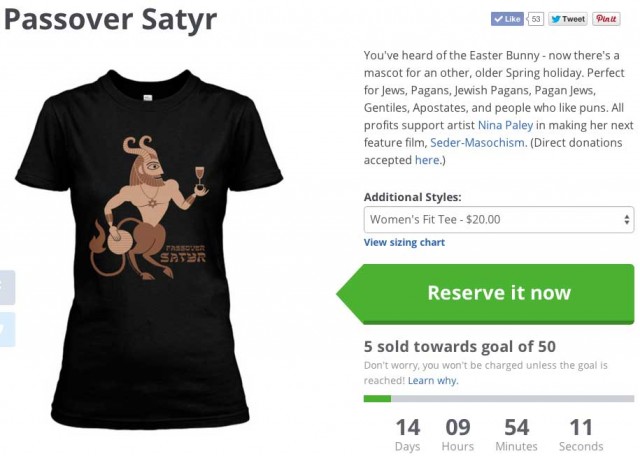 You have until November 3 to order one.