For your insomniac counting pleasure:

Was Moses a shepherd or a goatherd? I now have both sheep and goats for Seder-Masochism. The sheep design I made a few years ago; the goat I made this week. I much prefer it to this goat design from 2012 (which was just rehashed from Agni's mount in Sita Sings the Blues):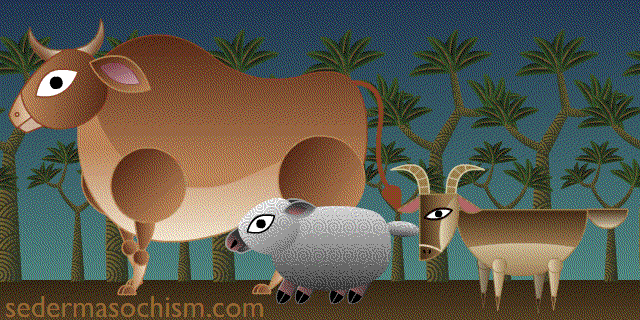 There's also this embroidermation goat I designed for the all-embroidermated Chad Gadya section of Seder-Masochism, still to be photographed: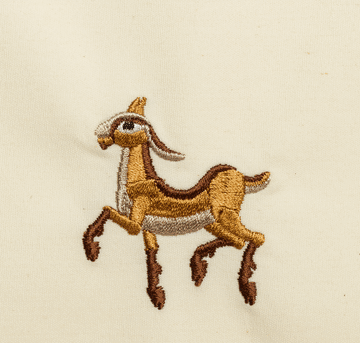 That's 3 goats I've designed so far, for one movie. I'm only going to use the most recent 2.