On a recent trip to Trivandrum, India, I decided to try learning to touch-type in Dvorak (after decades of hunt-and-peck in QWERTY). Here I share some excerpts of my "Dvorak Diary".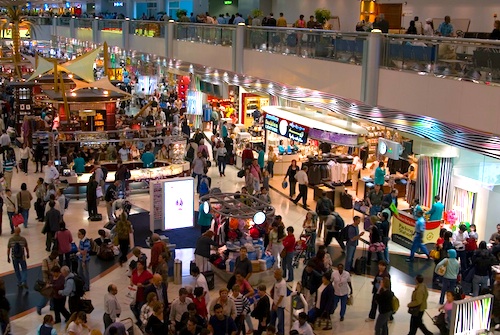 December Twenty-Fifth, Two Thousand Fourteen….
The airport here has two levels. Lower is a huge confusing mall like Heathrow; upper is one huge business class lounge with its own gates. Lower is a dystopian capitalist nightmare; powerless citizens oppressed by armed guards are blasted with 'luxury' images and stores. The more oppressed, powerless, and confused the human, the more vulnerable to advertising. The violence behind capitalism is apparent at airports. Armed guards at the periphery, armed guards at every step, and at the center: shopping. But the business class lounge is ad-free and store-free. 'Luxury' goods aren't for the rich and powerful, they're for the disempowered middle class. They are the only way to gain a sense of power where all other power has been stripped away.
I started typing that at the Dubai airport but finished it here on the plane. That's how slow a typist I am.