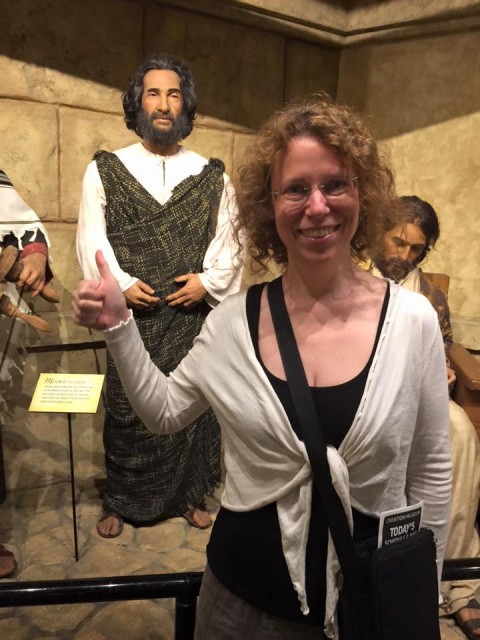 The Creation Museum in Kentucky is really a marvelous testament to what money can buy. A temple of Mammon, if you will. Designers and craftspeople work for money, not ideology, and the money here paid for some good ones. It reminded me a lot of Las Vegas that way.
You won't learn much about the Bible here, since creationists really pick and choose. From an Old Testament perspective the whole place is outrageously idolatrous, violating the Second Commandment: "Thou shalt not make unto thee any graven image, or any likeness [of any thing] that [is] in heaven above, or that [is] in the earth beneath, or that [is] in the water under the earth…" —Exodus 20:4-6 (KJV)
Finally, the Creation Museum is a magnificent monument to the limits of human psychology. Here it's especially easy to see the extraordinary lengths humans go to to make some kind of PALATABLE sense of the world. I vastly prefer science to biblical authority, but even the best method of inquiry gets mashed through our squishy, emotional, fallible, fragile human minds. It's easy to make fun of creationists, but we all have similar longings to understand the world, and there's only so much cognitive discomfort we can handle before we just project on reality as we see fit.