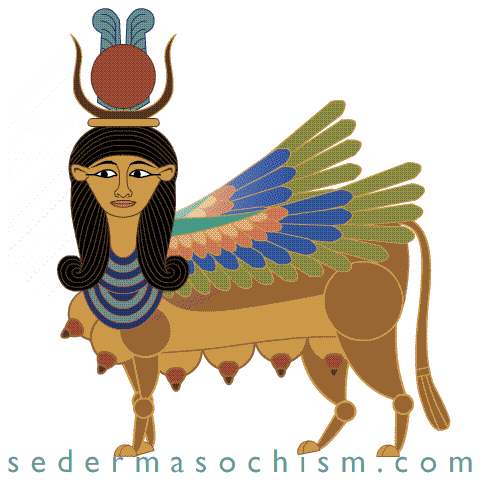 I took some liberties in this design. "Why all the boobies?" you may ask. Once upon a time, boobies were an object of respect, not shame and ridicule. My goddesses have big, bare breasts to represent that mindset. Not that I think boobies should be worshipped; I'm not into biological fertility, and I'm not a "breast (wo)man". Having breasts myself, I can say they're kind of a pain in the ass (nor am I an "ass (wo)man"). But there's so much shame around female breasts these days, I make 'em big and plentiful on deities to remind myself, and hopefully you, that the shame, discomfort, and anger they provoke is about patriarchy, not women's bodies.
Here's Hathor as a golden idol: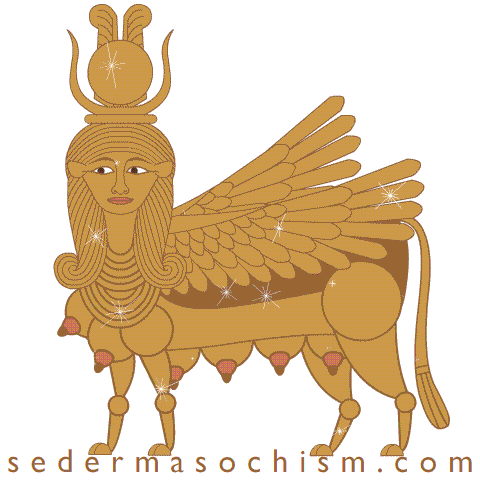 My favorite interpretation of Exodus 32 posits the Golden Calf was Hathor, a very popular Egyptian cow goddess. I'm running with that in my film. Fun!