I'm now on my third set of laser-cut acrylic printing plates. Third time's a charm. Even if it's not, I'm not going through this again.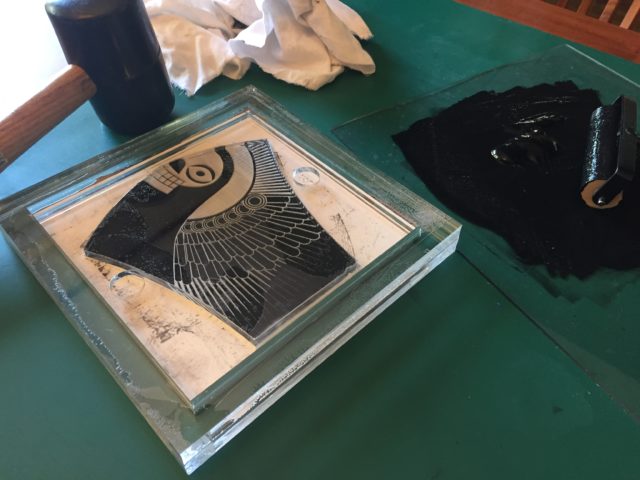 Below is design 3 (top) vs design 1 (bottom).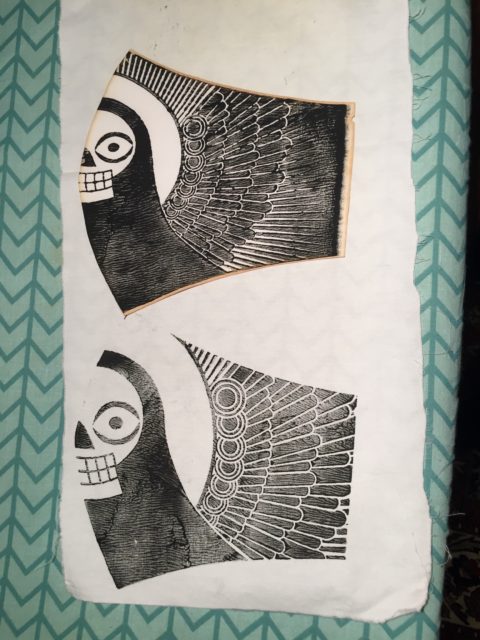 The Angel O' Death face has become smaller still, so the wings could become proportionally bigger. Honestly I'm not sure I like this, but I'm tired and don't want to go through yet another design iteration, so this may be it.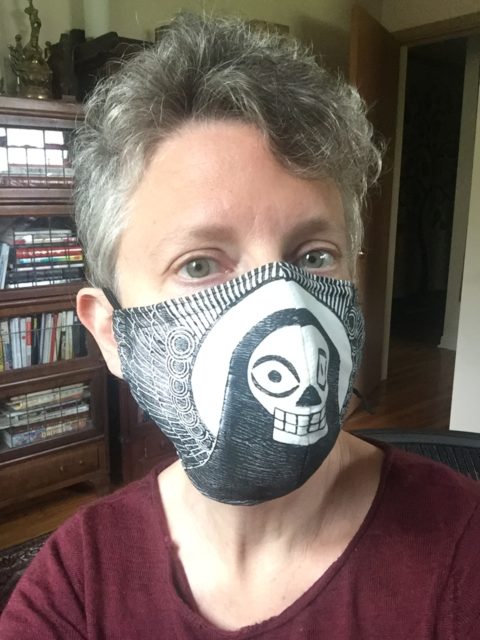 Momz sewed this new mask prototype, but I sewed the center seam, because it has to be sewn along the image line rather than the exact quarter-inch-from-the-fabric-edge she sews to. If I make a signed, numbered, limited edition handprinted mask run, I will be sewing all the center seams (and hopefully someone else will assemble the rest of them).
The new plates have finger holes, which are a vast improvement for handling, and work with a registration frame. Even with all the precision laser cutting, exact registration of the image on the pre-cut fabric pieces remains impossible, but this might be good enough.
Behold the glorious print process: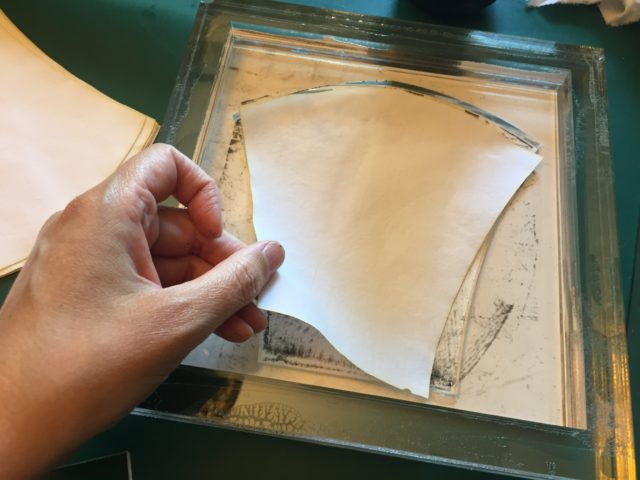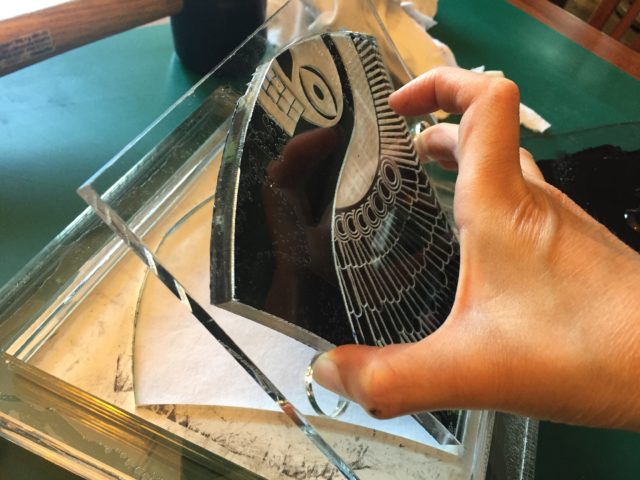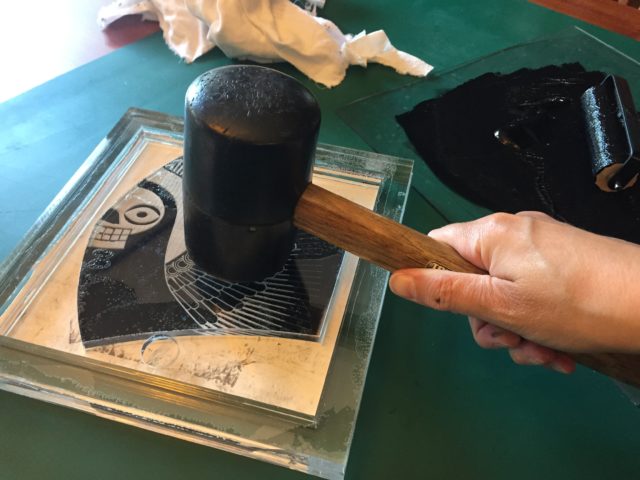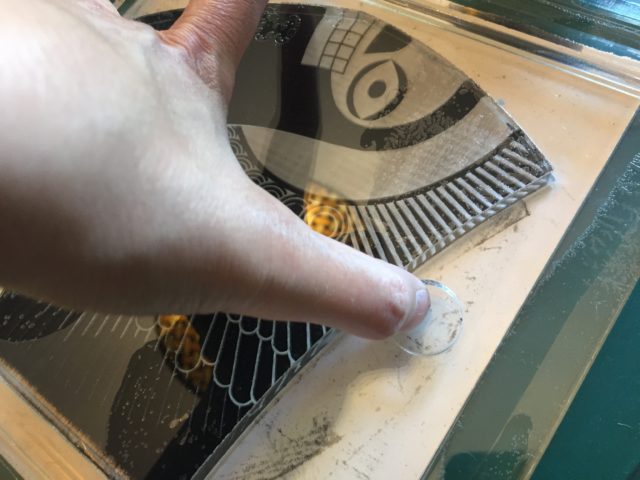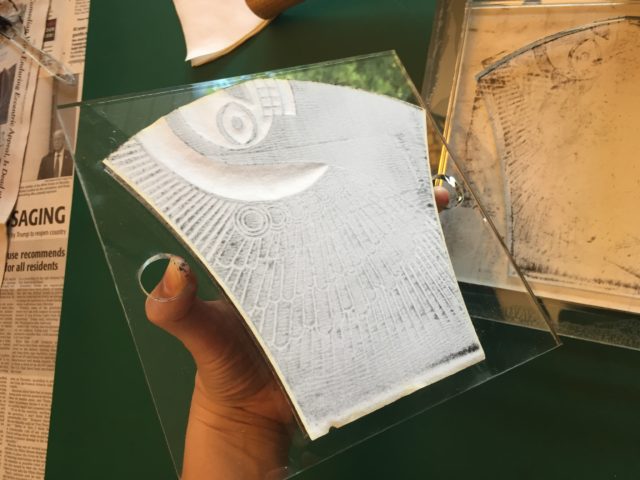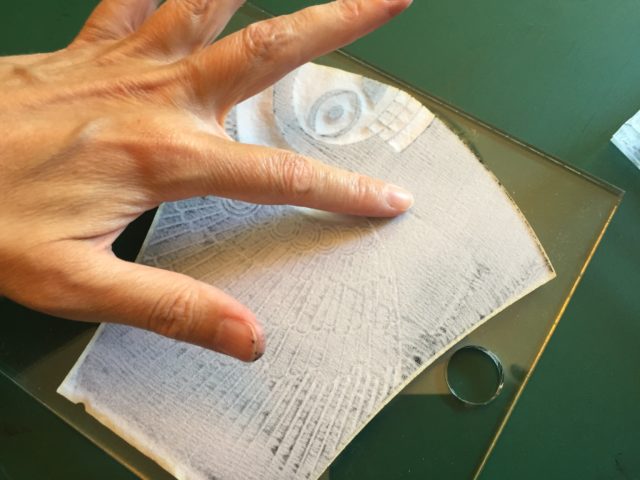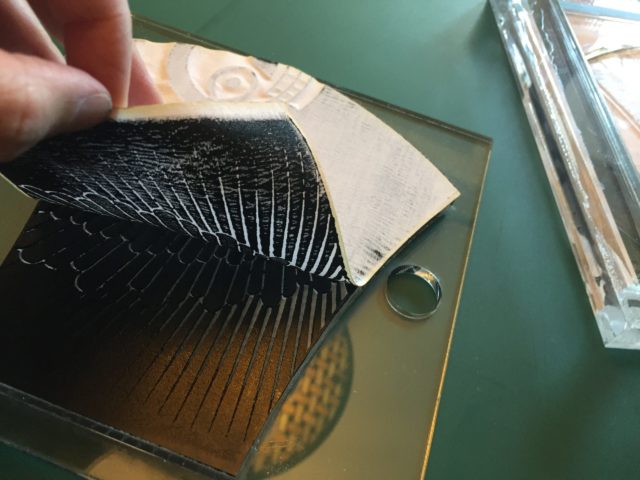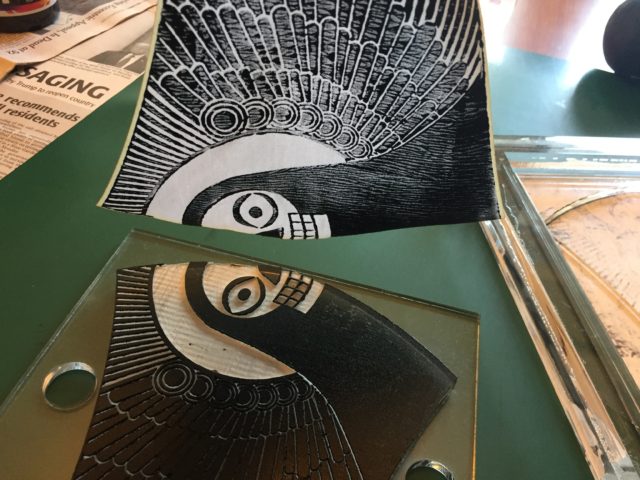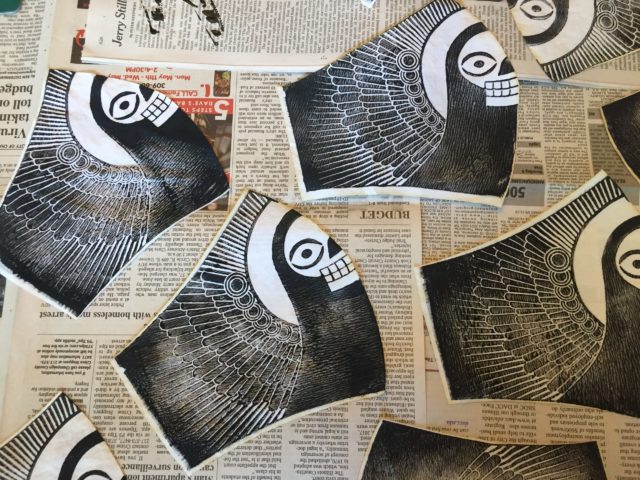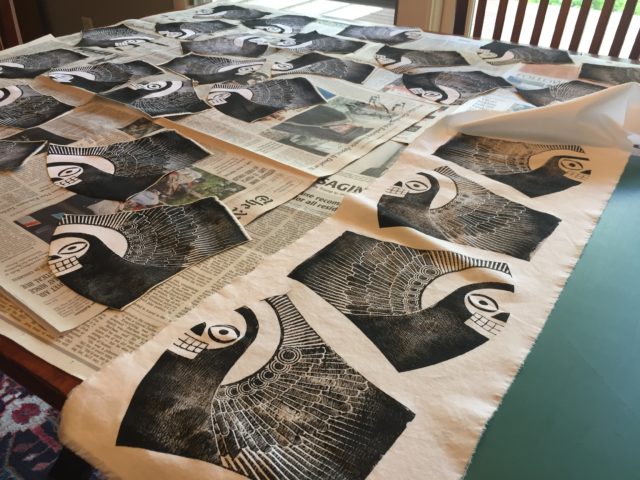 Oh, I actually wore one of these masks yesterday, while bicycling to Theo's laser-cutting bunker to pick up the new plates. I'd been laid low with allergies, sneezing my face off, and thought the mask might reduce my inhalation of allergens. Maybe it did, but I will not bike with a mask again. I got out of breath quickly, and the mask became moist from my exhalations (which I then re-inhaled, hence feeling out of breath, because I'm inhaling my own CO2 instead of fresh oxygen), and when my nose got runny it got even more gross. So, not for biking. But I will wear one for shopping or other indoor public activities I can't avoid. Still, all this work for something that's just a drag to wear… No wonder I feel tired.