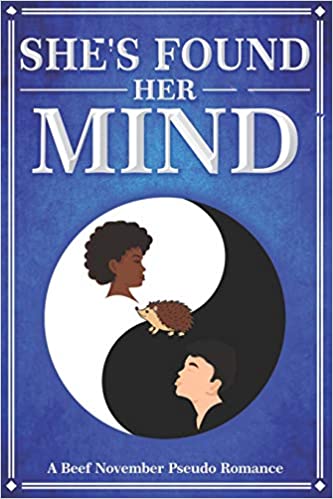 Very few novels, let alone romance novels, are written for misanthropes like me. So when François Tremblay, author of the obscure and hilarious 2016 short Extract of the Spy Who Came In From Tumblr, announced his new satirical romance She's Found Her Mind, I begged for a review copy.
Sometimes even misathropes like me want to relax with an entertaining "beach read," and She's Found Her Mind fits the bill perfectly. It's light and readable, with clearly-drawn characters and a not-too-complicated plot. Any narrative inconsistencies are congruent with the Romance genre it sends up. Most romance novels insult the reader's intelligence, but this one insults the characters' instead. The self-published book has some minor typos and formatting and grammatical errors, which could be corrected by another round of copy editing, but none interfered with my enjoyment.
The story primarily concerns hunky incel and "rationalist" cult member Beef Rockslab discovering his inevitable love match, November Whimsickle, an academy-trained Manic Pixie Dreamgirl specializing in spontaneity and cartwheels. A number of side characters embody the follies of other trends, such as New-Age and Animal Liberation ideologies, but Beef's cult, the "Lightbringers," gets the most detailed treatment. I was hoping November would have her own parallel cult, but instead, true to the title, she starts sympathetic and grows more sensible as the story progresses. Perhaps Tremblay's next novel will pull the gloves off all the way.
The novel intercuts a parallel narrative about hedgehogs, and culminates in a VERY HAPPY ENDING I won't give away. Suffice to say, if you're fed up with humanity and want some light summer reading, She's Found Her Mind is for you.