An ongoing feature in which I recommend the work and websites of people who buy me lunch. Today's entry: people I've neglected to post about who bought me lunch in Berlin!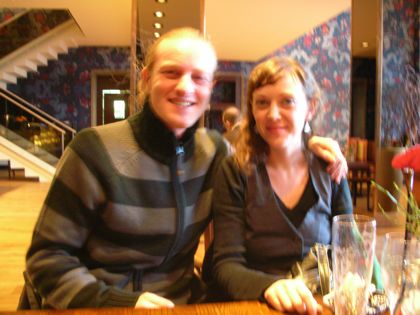 Pierre-Jean Duffour and Stéphanie Gerlier (above) of MASALADOSA attempted to buy me lunch but were intercepted by Sita patron/Temple Construction Engineer Tom Swain (with wife Elke, below). However the next day they managed to pay for my food at the Teddy Awards party. I can't praise the music of MASALADOSA enough. They found me online, sent me their music, and now it's in Sita Sings the Blues. Hopefully I'll see them again soon in France – fingers crossed for the Annecy festival, to which I submitted as soon as I got back.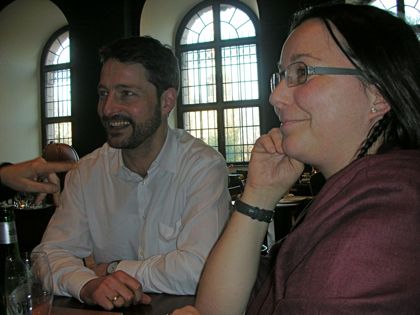 Kaisa Penttilä, a Finnish animator living in Berlin, saw Sita and subsequently emailed me. One thing led to another, and the next thing you know, she bought me lunch.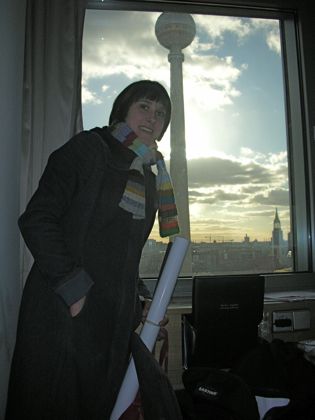 Bonus lunch: Greg Sextro, and Reena Shah and I were also treated to lunch at the Berlinale Lunch Club.
Would YOU like to be featured in Links for Lunch? Then buy me lunch. My email address is at the bottom of the middle column, the one with the pictures linking to my movies and cartoons and stuff.