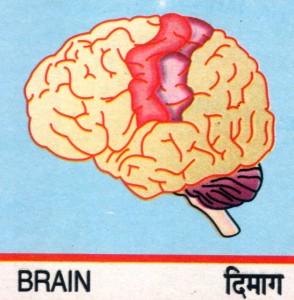 "Every man has a property in his own person. This nobody has a right to, but himself."
— John Locke, Second Treatise on Civil Government
"Most thinkers…hold that you own your own life, and it follows that you must own the products of that life, and that those products can be traded in free exchange with others," claims Wikipedia's latest entry on property. "Every man has a property in his own person," says John Locke. Ayn Rand (who I generally can't stand, but who I'm happy to quote as a passionate defender of the sanctity of property) wrote, "Just as man can't exist without his body, so no rights can exist without the right to translate one's rights into reality, to think, to work and keep the results, which means: the right of property."
You also have a property in your own MIND. That which lives in your mind, is your property. And everyone deserves Rand's "right to translate one's rights into reality, to think, to work and keep the results" – in other words to freely think, express, and own the contents of their own mind. That is what "intellectual property" should (but doesn't) mean: everyone's right to their own mind.
Instead, legally defined "Intellectual Property" means exactly the opposite: it transfers ownership of the contents of your mind to others. It alienates the ideas in your mind, from you. Is there a song running through your mind right now? It doesn't belong to you, it belongs to Warner-Chappell. You are forbidden to express it; "performance" requires permission. "To think, to work" – interpret – "and keep the results" – record and sell copies of –  the song in your mind, are illegal.
Thus Intellectual Property gives alien, private owners title to our minds. We may think culture (songs, text, images) only in secret; any expressions of cultural thought belong not to the thinker, but to the IP owner. Your thoughts are "derivative works"; someone else has title to them. You may have "Porgy and Bess" in your mind, but interpreting or singing it out loud is forbidden. That part of your mind belongs to Gershwin's heirs and their lackeys.
Wikipedia's entry on Chattel Slavery states: "The living human body is, in most modern societies, considered something which cannot be the property of anyone but the person whose body it is." The living human mind should be the same. Legally defined "Intellectual Property" is, quite simply, someone else's ownership of your mind. If they own the right to express what lives in your mind, the right "to think, to work and keep the results," then they own your mind; they own you. What can we call that, except slavery?