I've been thinking a lot about memes and genes lately, having finally read Richard Dawkins The Selfish Gene. Like genes, memes come from everywhere and are going everywhere, and just passing though any particular individual. Specific admixtures of memes or genes dilute pretty quickly, sharing only half their "uniqueness" with every preceding or subsequent generation. I attempted to illustrate this using font sizes. If the font representing "YOU" is 100%, then the adjacent generation (parent or child) is 50%,  and the generations subsequent to those (grandparent or grandchild) is again diminished 50% again, or 25% of "YOU." The decline is exponential, and in just a few generations, nothing of your once-unique genetic identity remains.

It seems highly probable a Family Tree illustration like this exists already, but none turned up in my many google image searches. This one is of course CC-BY-SA, so feel free to share.
I was trying to illustrate something similar in this slide from a recent talk I gave at American University: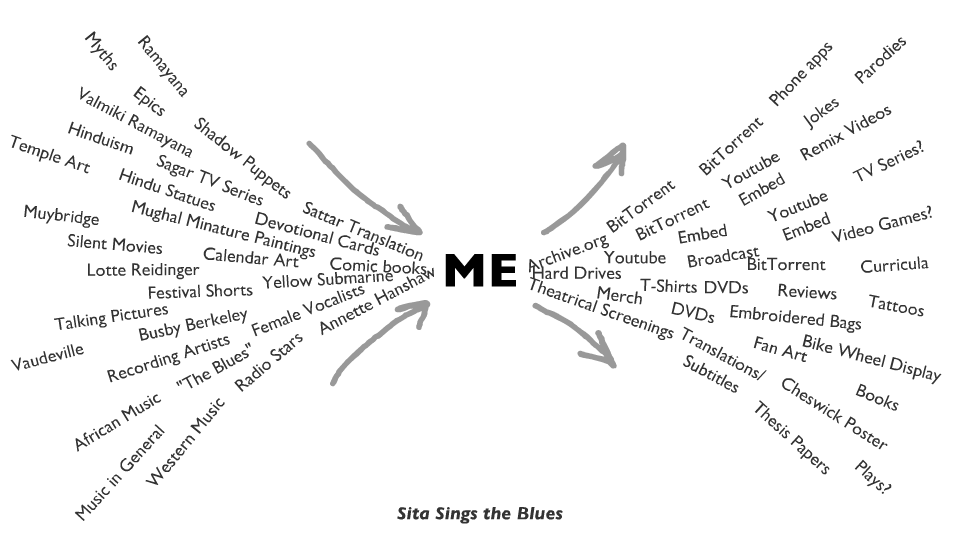 You see where I'm going with this, right?