On Thursday I attended my first quilt guild meeting ever. In New York I learned to free motion quilt from the Internet, mostly Leah Day. But since I'm in Illinois now I can take advantage of the ginormous local quilting culture, and that means the Illini Country Stitchers. There were over 100 people there! And by "people" I mean "women," as there was nary a man to be found.
The meeting's main speaker was Kaye England, who was so funny and compelling I signed up for her class the next day. My first sewing class! Where I learned to piece traditionally, something I've never done before, yielding my first pieced block: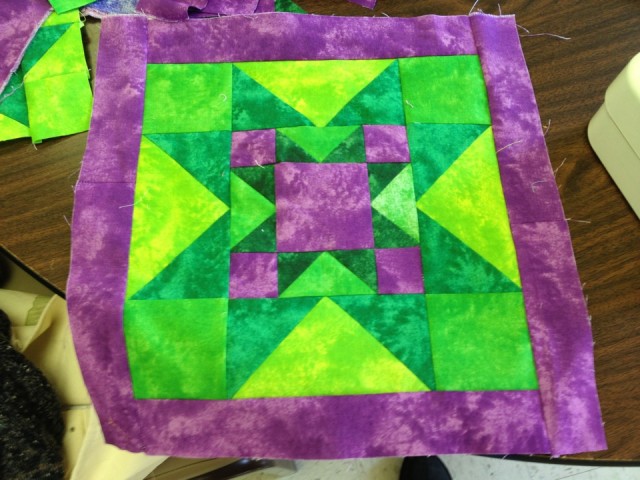 It's not nearly as precise as everyone else's, but it was incredibly satisfying just the same. I've long wondered what the appeal of patchwork piecing was. Now I think I know: it's largely in the process, like doing a puzzle.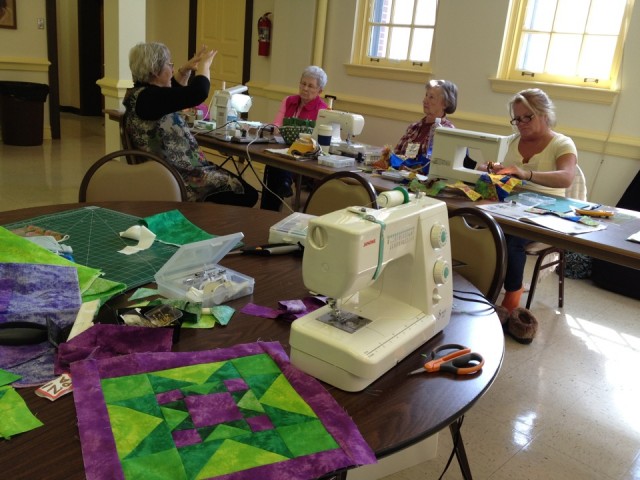 Later I free-motion quilted my block at home, my first free-motion quilting on patchwork. The quilting isn't great, since I'm way out of practice.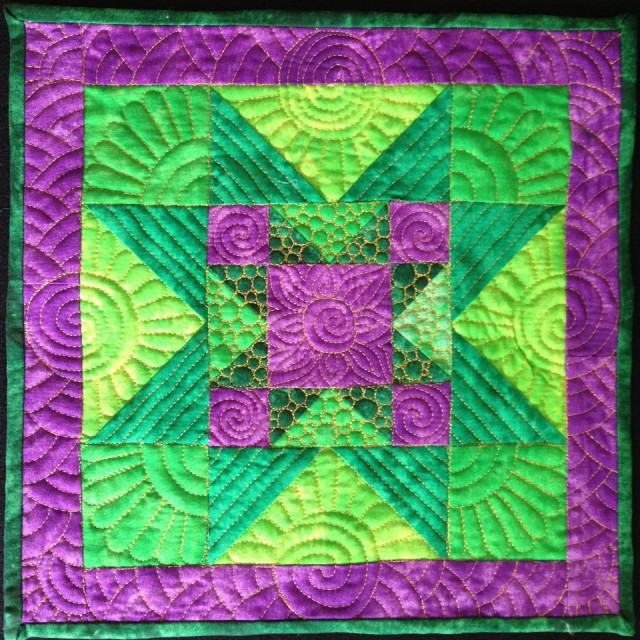 I don't plan to do much more traditional piecing; this is more my style. But it was great to learn something new, and learn to do it properly. The class was a lot of fun, and I may have learned even more about teaching than I did about sewing.