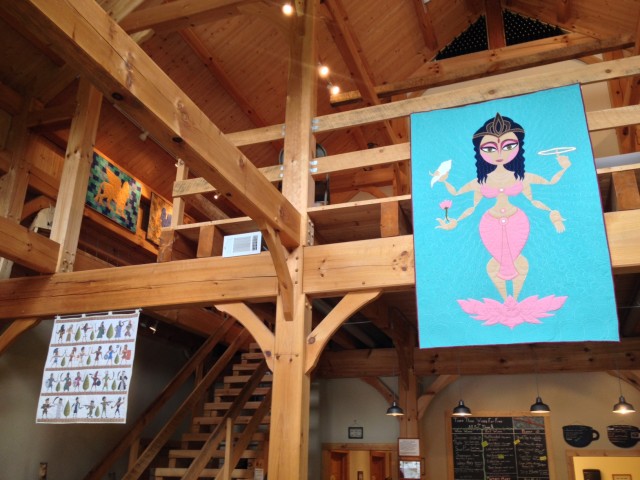 Today we hung quilts at Sleepy Creek Vineyards. Official wine-and-cheese opening (cash bar, buy some local wine!) is this Saturday June 15. The quilts will be hanging all Summer though.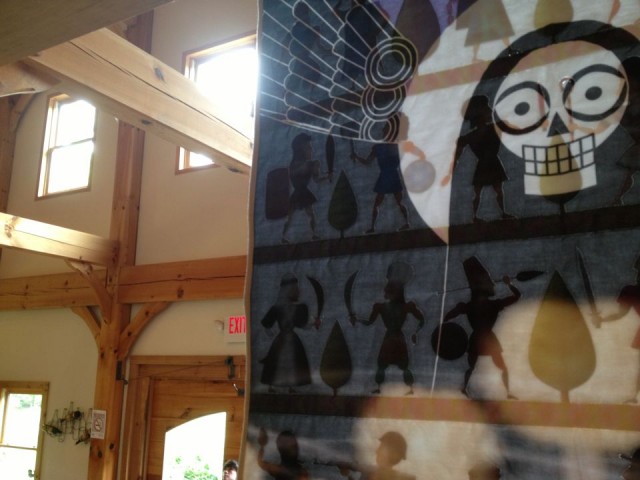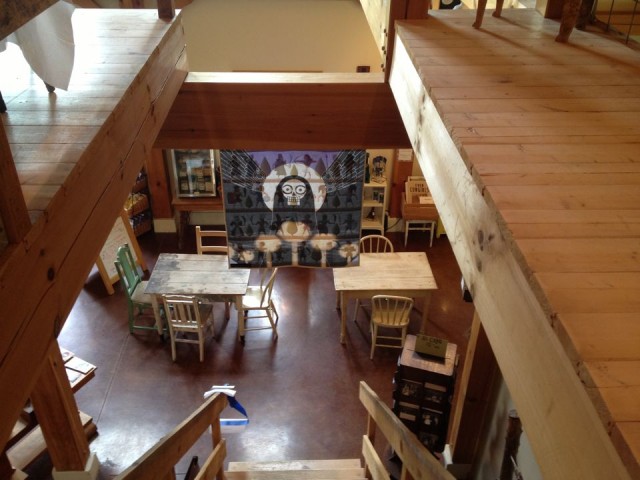 The small "This Land Is Mine" quilt is double-sided. Here Death watches over the bottom of the stairs. Symbolic?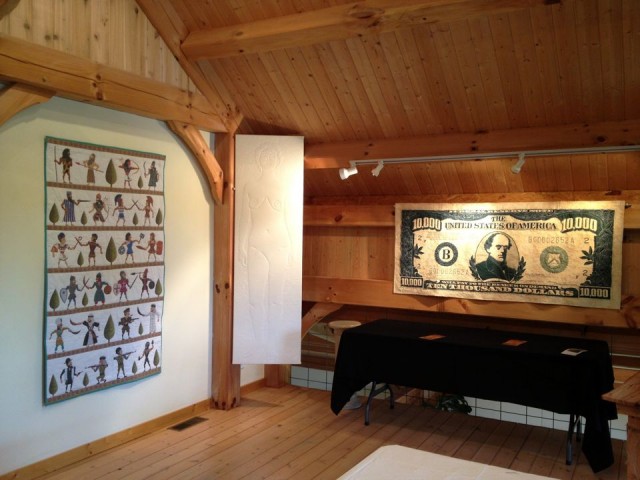 Bargain (Ten Thousand Dollars) and Nude, along with a larger This Land Is Mine quilt (one-sided)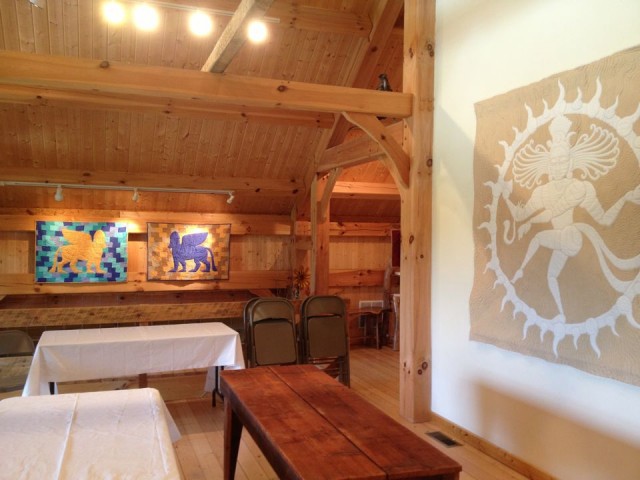 Shiva Natraj and the Shedus
More at the show – come check it out!