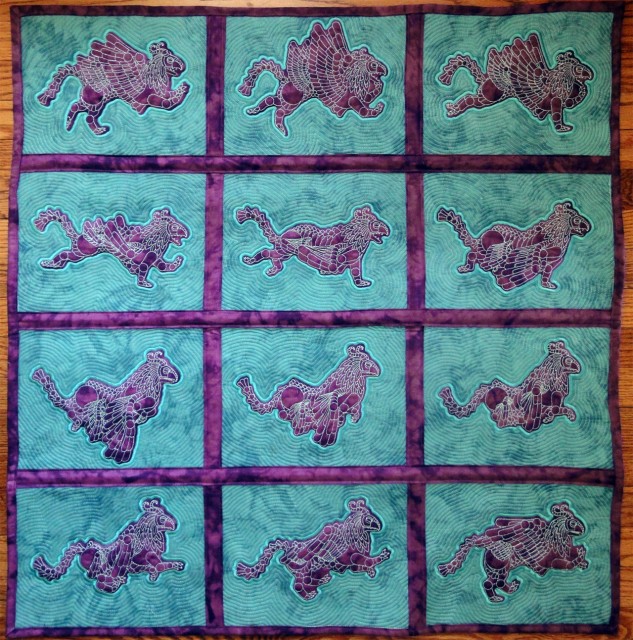 Approximately 32″ square. Cotton fabric, cotton/bamboo batting, rayon thread. Machine embroidery, quilting, trapplique.
I'm submitting this in Art Quilts because there's no "animation" category in the Blogger's Quilt Festival. 😉 I'm happy to have it in an online show, because you can easily see it animated: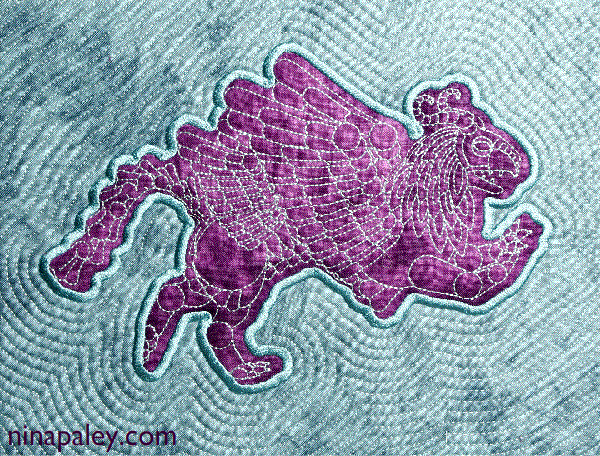 Each block of the quilt is a frame in the animated cycle above. I created the animation, exported as vector images which Theo Gray stitchcoded in Mathematica. Each block was stitched in 2 parts on our embroidery machine: first the Ziz (gryphon) figure, then the background. I cut out and applied the former to the latter and the machine "trappliqued" it down and did the echo pattern. Finally I zigzag stitched the blocks together, topstitched homemade bias tape over the seams, and bound it.