The PaleGray Labs office/workshop/studio is in a former bank building, which is why our suite contains a vault.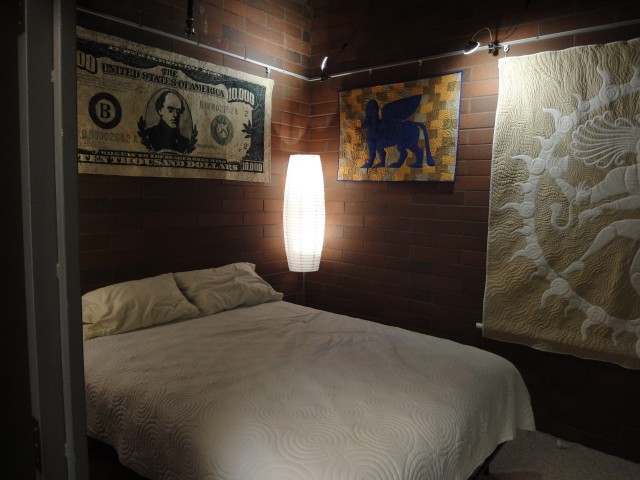 When I bought a new mattress I stored the previous one in the office vault before it found a new home. I quickly realized the vault could be its new home, and the home of my art quilts, freshly returned from Sleepy Creek Vineyards. And so the Quilt Vault was born.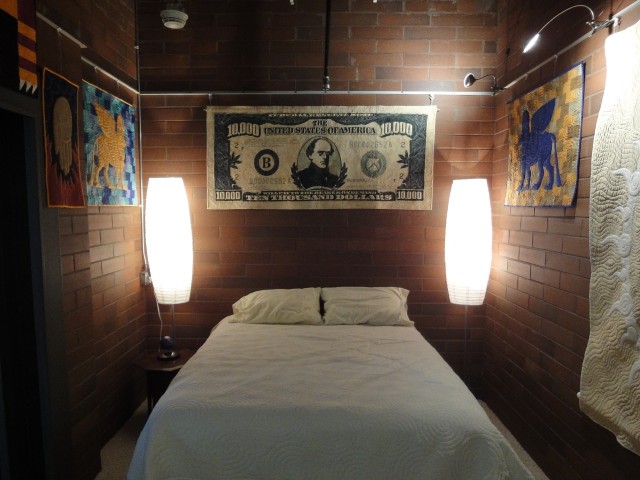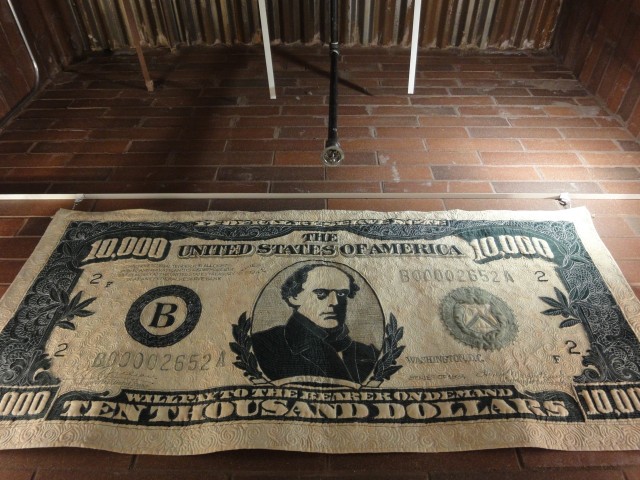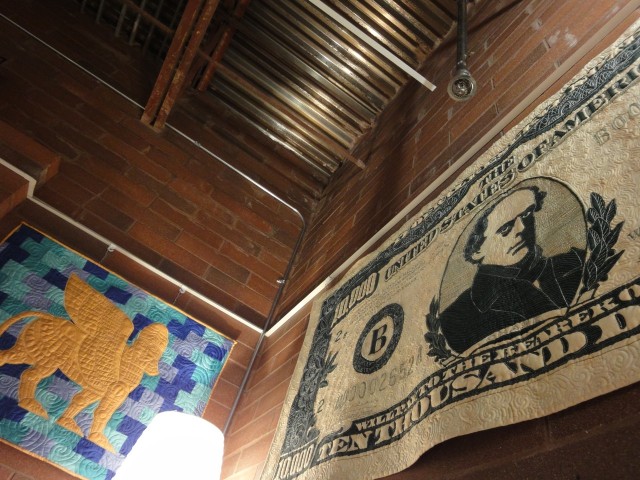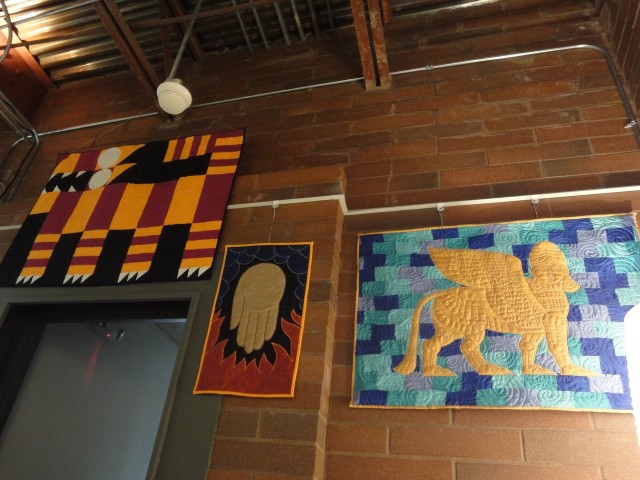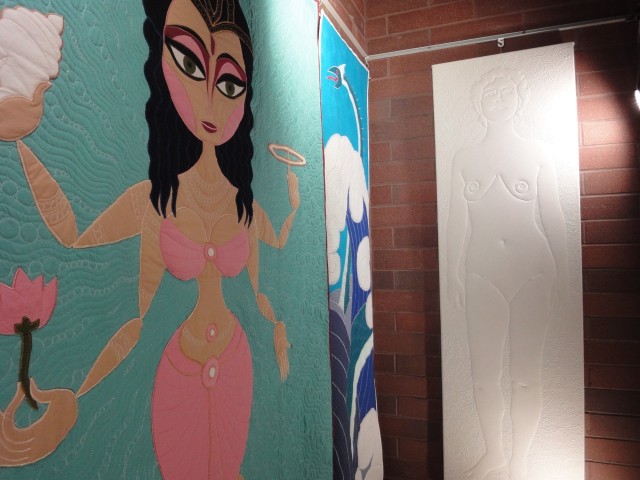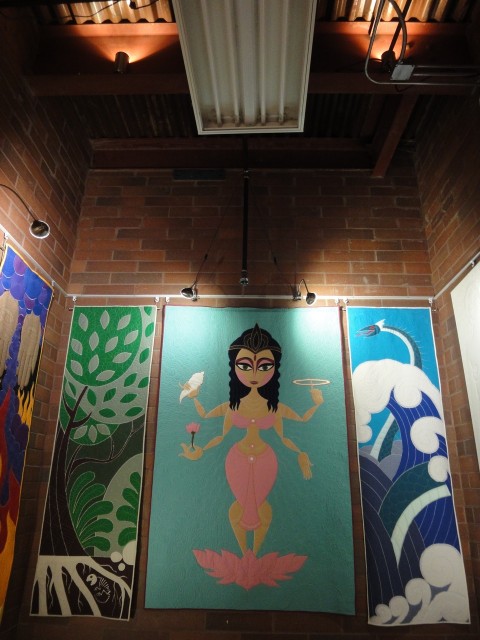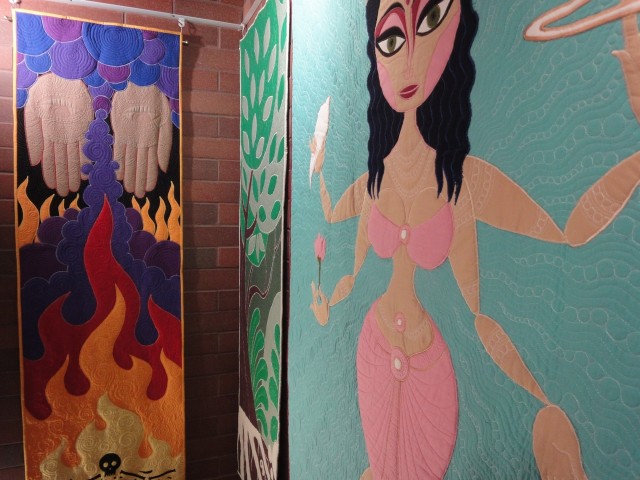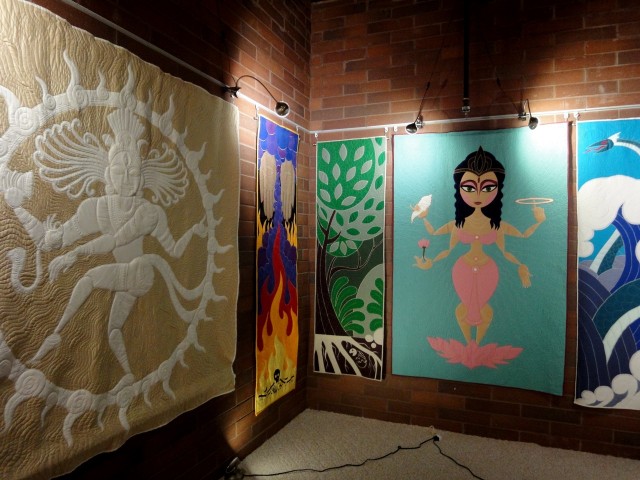 Even though Theo's kids call the Quilt Vault a "sex dungeon," having a real bed on site is practical for a quilt studio. I'm currently designing minimalist quilt tops using the 44″ wide bolts of colored fabric I bought last year, to have more colorful bases for complex stitch patterns. The bed provided instant visual feedback as I pieced this together: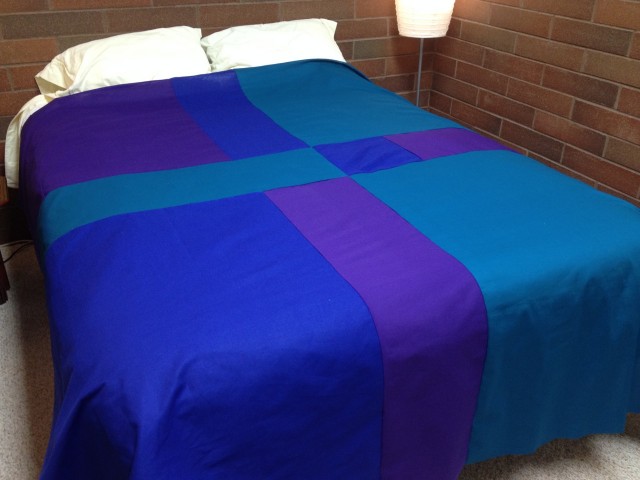 Of course it is also excellent for naps.