A friend recently refinished my Singer parlor cabinet (pix later) and asked to be paid in quilt. He's a fish scientist, so naturally he wanted a fish quilt.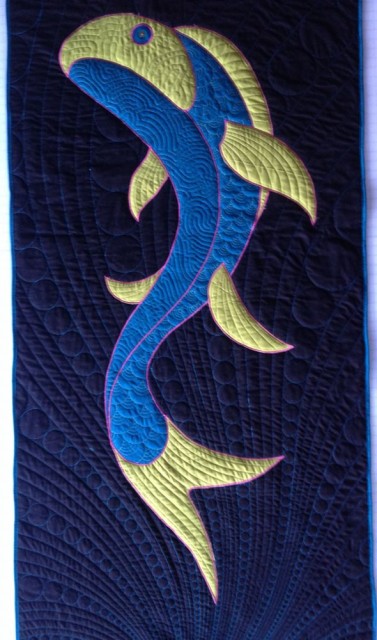 It's a little over 6′ by 3′ – I haven't measured it actually. Also the photos are all a bit distorted because I couldn't shoot it straight on. Instead these are all taken of it lying on my cutting table.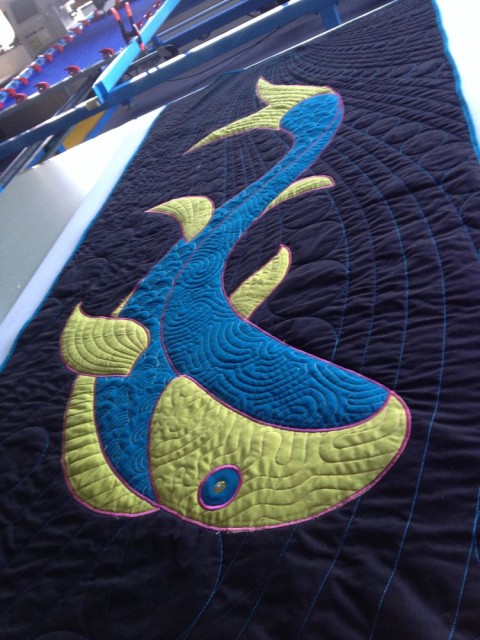 The technique is Trapplique. The parts were stitched on the quilt plotter. I cut them out, then basted and satin stitched them down with my sailmaking machine.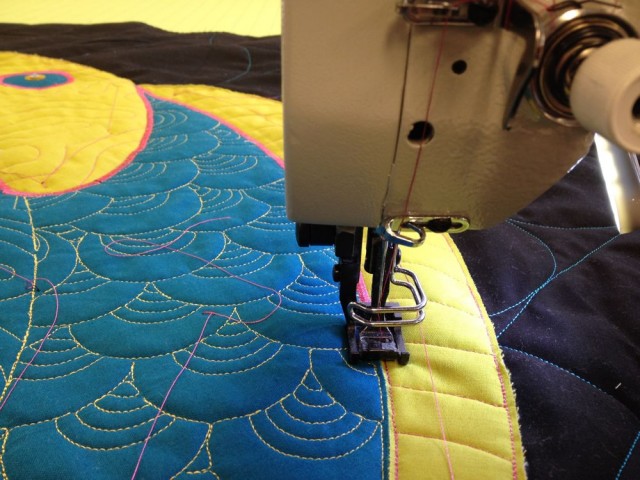 It has a sequined and beaded eye.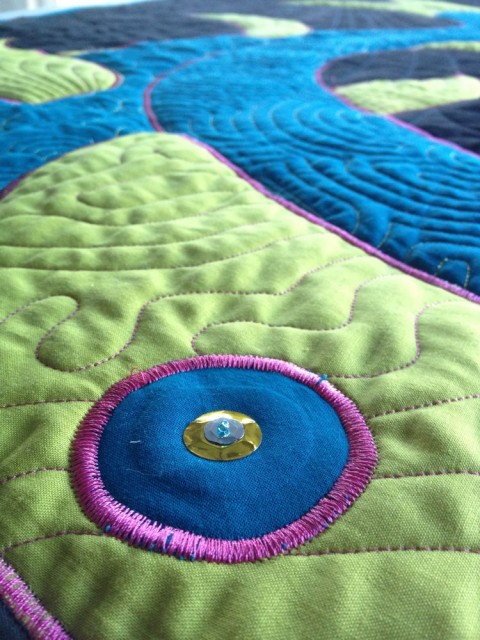 The quilt above belongs to Niels the fish scientist, but the most efficient use of materials with this design was to make 2 fish's worth of trapplique parts in one stitching. So I assembled a mirror image fish for myself: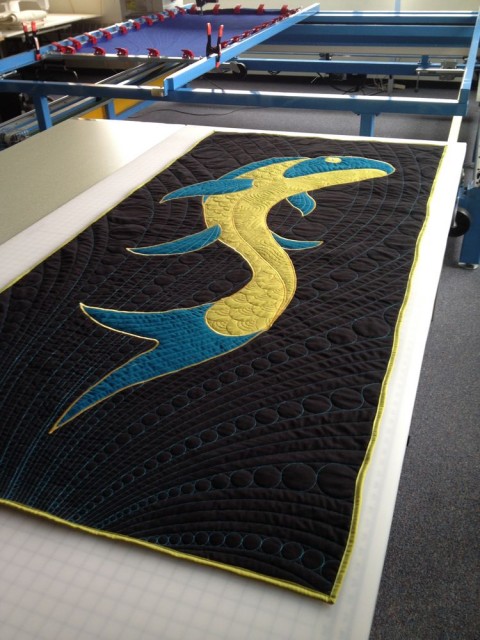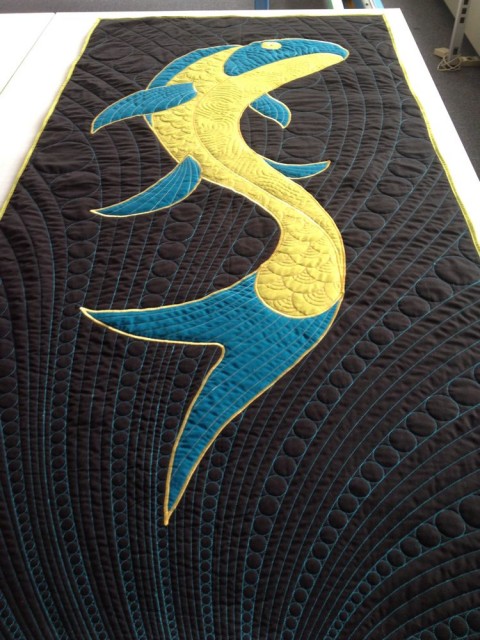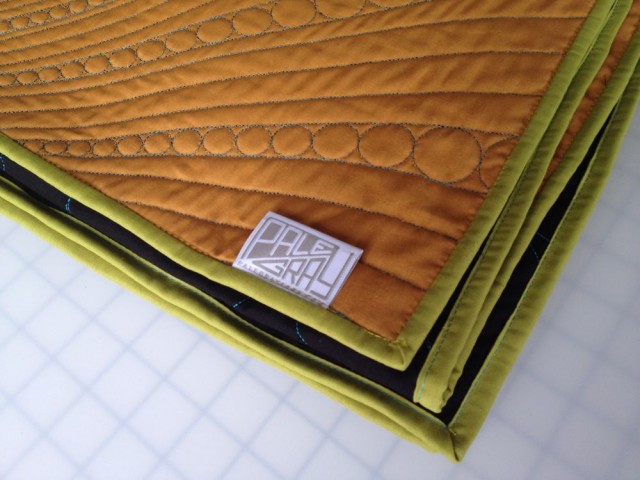 I stitched the binding on my Davis Vertical Feed, best binding machine ever.