Following the Ten Plagues – particularly the Death of the Firstborn Egyptians – the Hebrews finally leave Egypt.
Music: Free To Be You And Me by the New Seekers. More about that song and my use thereof in another post.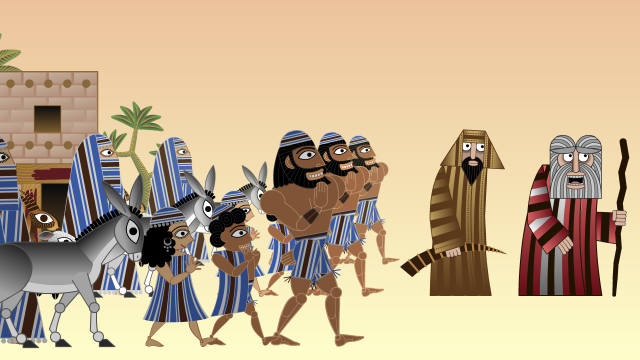 Exodus 12:28 And the children of Israel went away, and did as the Lord had commanded Moses and Aaron, so did they.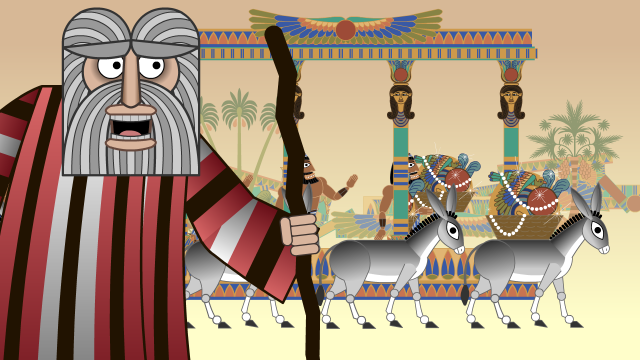 Exodus 12:35 And the children of Israel did according to the word of Moses; and they borrowed of the Egyptians jewels of silver, and jewels of gold, and raiment: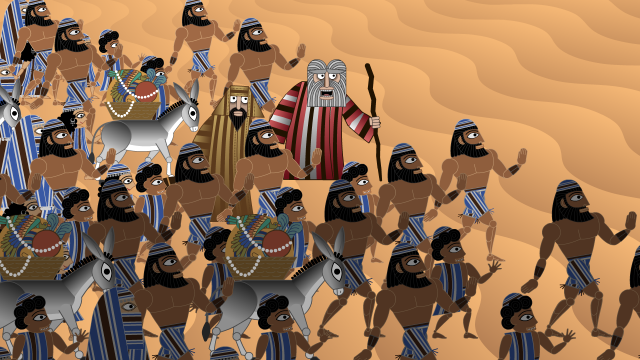 Exodus 12:37 And the children of Israel journeyed from Rameses to Succoth, about six hundred thousand on foot that were men, beside children.
:38 And a mixed multitude went up also with them; and flocks, and herds, even very much cattle.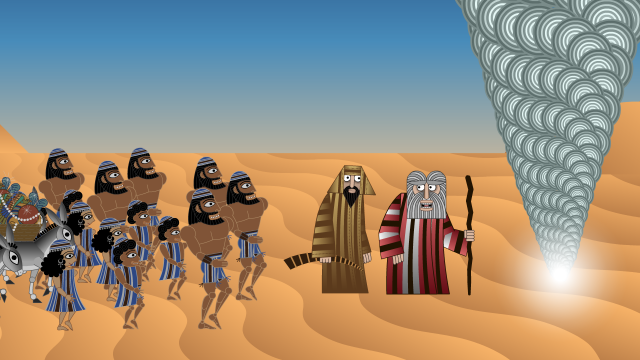 Exodus 13:21 And the Lord went before them by day in a pillar of a cloud, to lead them the way; and by night in a pillar of fire, to give them light; to go by day and night: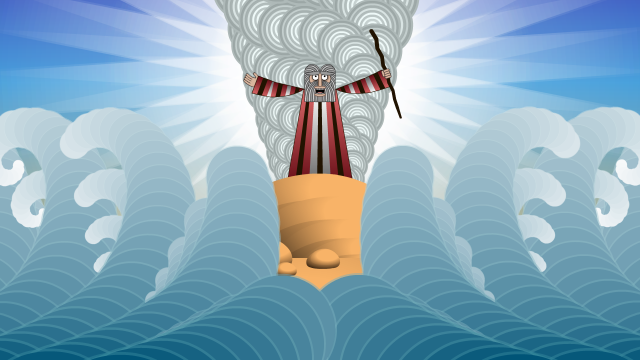 Exodus 14:21 And Moses stretched out his hand over the sea; and the Lord caused the sea to go back by a strong east wind all that night, and made the sea dry land, and the waters were divided.
Exodus 14:22 And the children of Israel went into the midst of the sea upon the dry ground: and the waters were a wall unto them on their right hand, and on their left.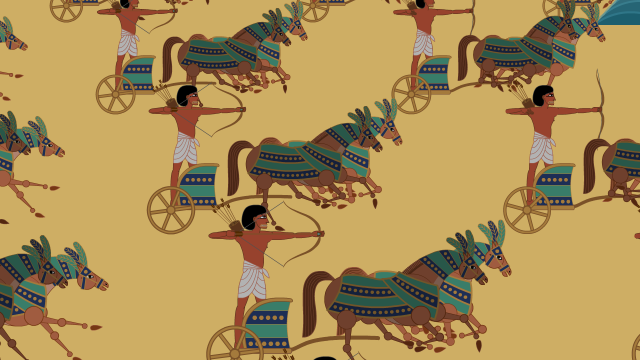 Exodus 14:23 And the Egyptians pursued, and went in after them to the midst of the sea, even all Pharaoh's horses, his chariots, and his horsemen.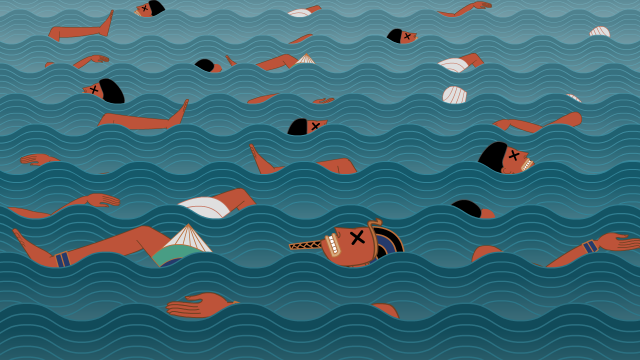 Exodus 14:28 And the waters returned, and covered the chariots, and the horsemen, and all the host of Pharaoh that came into the sea after them; there remained not so much as one of them.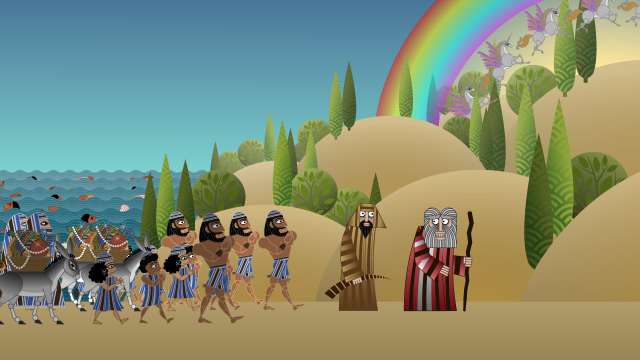 Exodus 14:30 Thus the Lord saved Israel that day out of the hand of the Egyptians; and Israel saw the Egyptians dead upon the sea shore.
…..
The last beat is the desert, where the Hebrews will spend the next 40 years: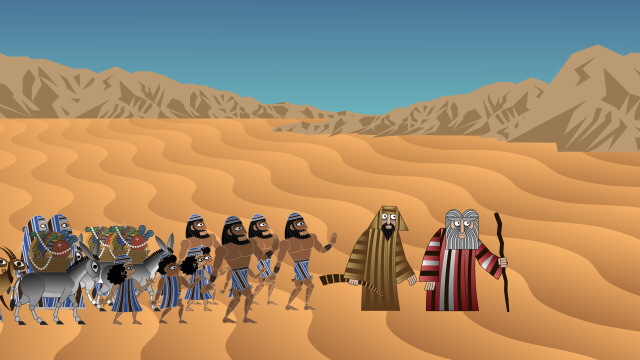 Exodus 16:3 And the children of Israel said unto them, Would to God we had died by the hand of theLord in the land of Egypt, when we sat by the flesh pots, and when we did eat bread to the full; for ye have brought us forth into this wilderness, to kill this whole assembly with hunger.