Which picture best depicts Copyright? Vote in comments.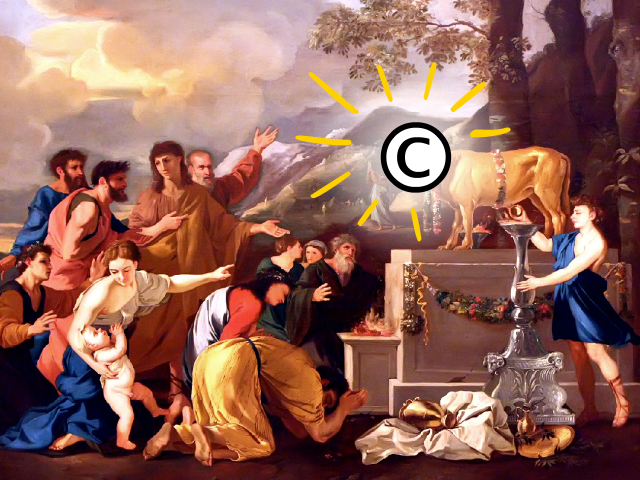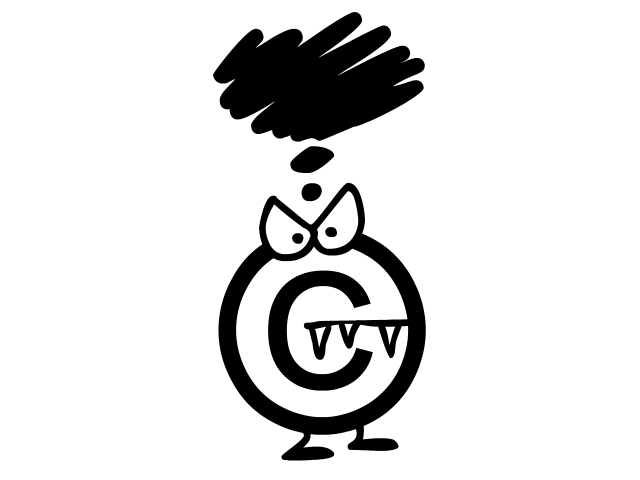 I'll be asking this question tonight at this talk:
Questioning Copyright: Sharing or Stealing?

Date: 5/11/2015
Start Time: 7:00 PM
End Time: 8:30 PM

This event will be at Pizza M, 208 West Main Street, downtown Urbana. Delicious snacks from Pizza M will be provided.

Description:

 Does copyright protect creative work? What impact does copyright have on censorship? And what would happen if we abolished copyright? Join us for a provocative conversation with two guests: artist and copyright abolitionist Nina Paley and UIUC law professor and activist Paul Heald.

Nina Paley is the creator of the animated musical feature film Sita Sings the Blues and the short This Land Is Mine. Her adventures in our broken copyright system led her to joinQuestionCopyright.org as artist-in-residence, where she produced a series of animated shorts about intellectual freedom called Minute Memes. As half of PaleGray Labs, she develops techniques to combine animation with her other passions of quilting and embroidery. Nina is a former syndicated cartoonist, a 2006 Guggenheim Fellow, and currently making a new animated feature called Seder-Masochism.

Paul Heald lectures on patent, copyright and international intellectual property law around the world. He is the University of Illinois Richard W. and Marie L. Corman Professor of Law and is currently a fellow and associated researcher at CREATe, the RCUK Centre for Copyright and New Business Models in the Creative Economy, based at the University of Glasgow. He's also the author of a recently released mystery novel Death in Eden.