Another Pecha Kucha talk I did (here's the other one). Slides and text after the fold.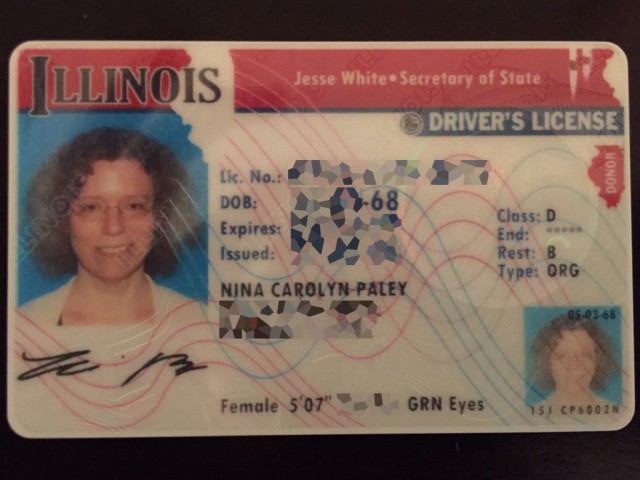 1. I am 47 years old and have never owned a car. The last time I drove it was to get my Illinois driver's license. When I got it, I exclaimed "Good! Now I never have to drive again."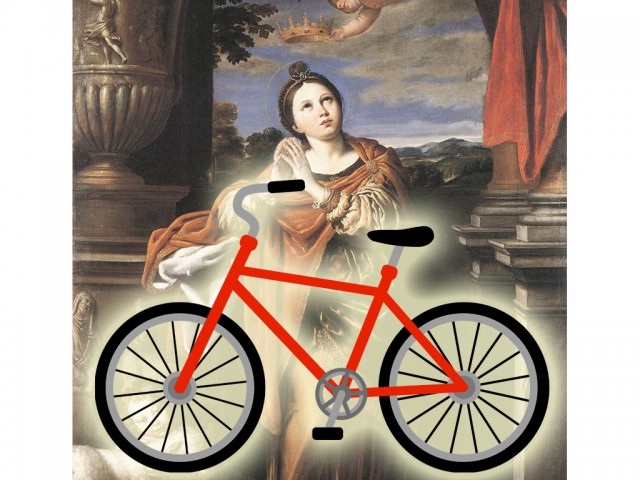 2. People ask me, "isn't it a SACRIFICE to not have a car?" No. First, I have never owned a car so I'm not sacrificing anything. Second, a sacrifice is giving up something you love, and I have never loved cars. I hate cars.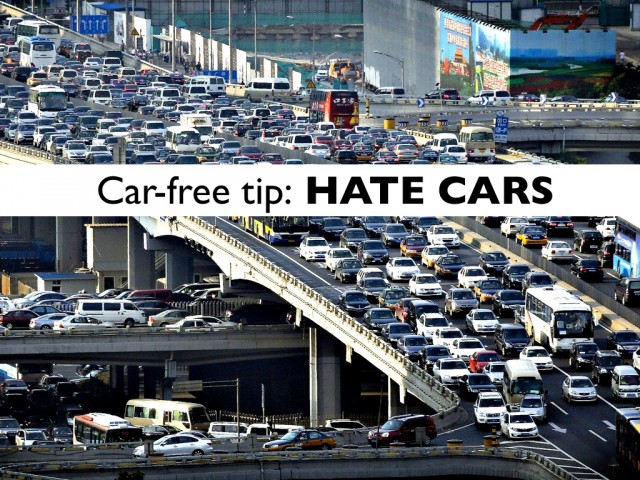 3. That's my #1 tip for being car-free: HATE CARS. Now, most people know cars are bad in some ways. Carbon emissions, pollution, noise, domination of public space, enriching oil corporations, and annoying traffic jams. But that doesn't make them hate cars.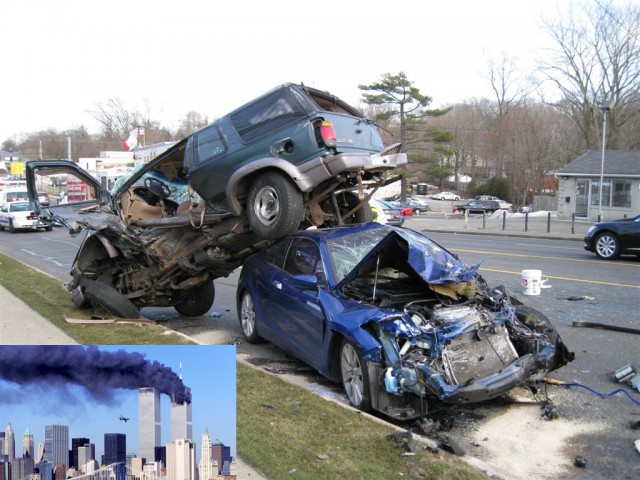 4. Cars kill a lot people.  In 2001 alone, over 42,000 people died in car crashes in the U.S., which is FIFTEEN TIMES MORE PEOPLE than died in the 9-11 attacks. But that doesn't make people hate cars.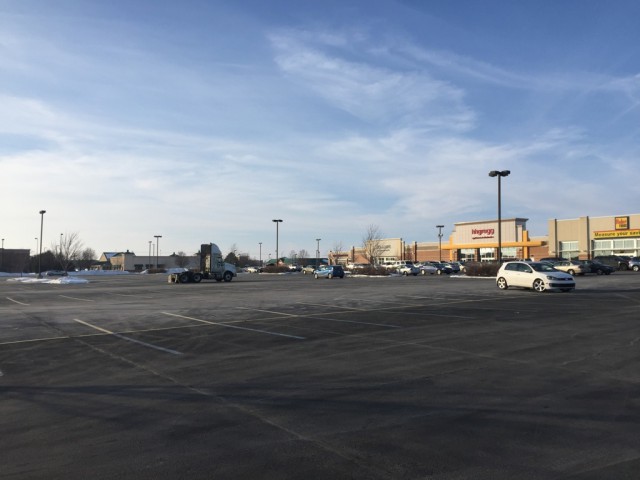 5. Cars blight the landscape and spur sprawl. There are now many places you can only reach by car – no public transit goes there, and it's too dangerous to bike. It's dangerous to bike because of the cars. But that doesn't make people hate cars.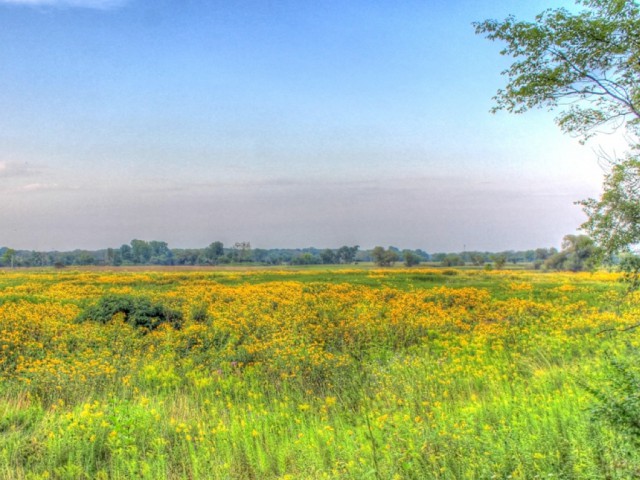 6. To really hate cars, it has to be personal. And for me, it's knowing that it's actually quite beautiful under all that pavement. Any beauty I might find in my environment, is taken away from me by cars. In a car, I can't stop and smell – or even see – the flowers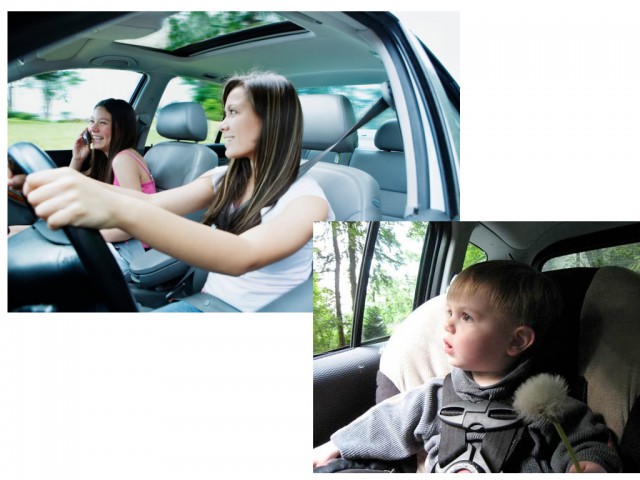 7. I breathe stale air. I go fast, but my body doesn't move. People say cars give them freedom, but they make me feel confined and restrained. In a car I am speedy but sedentary. Not that I'm a fan of exercise – especially modern exercise.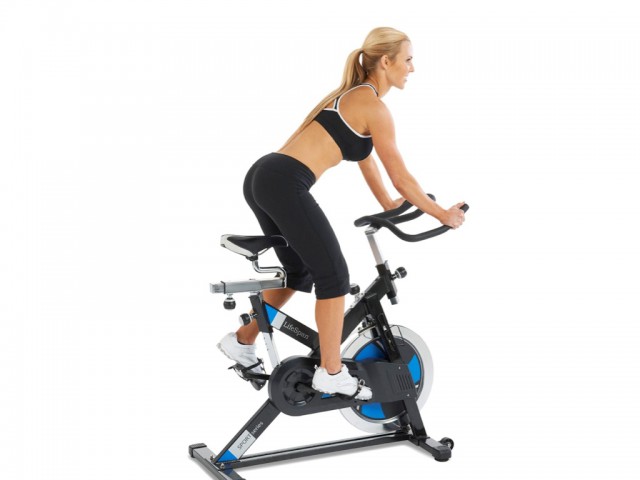 8. Modern exercise is an inversion of cars. You move your body as if you're going somewhere, but you stay still. It isn't activity through work, it's WORKING OUT. In this mindset, CARS are for transportation; BIKES for exercise. But what if we could COMBINE these?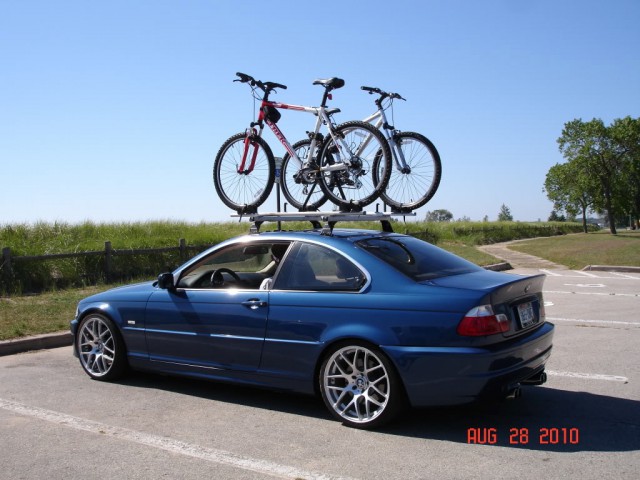 9. I don't mean DRIVING BIKES, although unfortunately I see that a lot around here. I've been on many a group ride where participants drive their bikes to the start point. What I advocate is BIKING FOR TRANSPORTATION – using a bike INSTEAD of a car.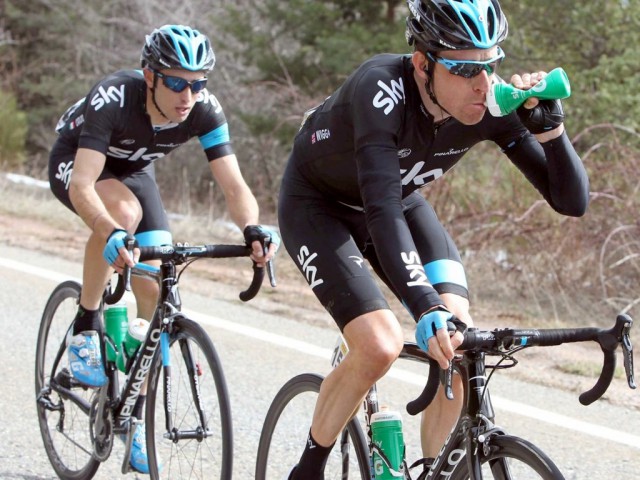 10. Now, I'm not the best candidate to be a cyclist. I'm neither strong nor athletic nor mechanically inclined. Not like these intimidating lycra guys. But you don't have to be a lycra stud to bike for transportation.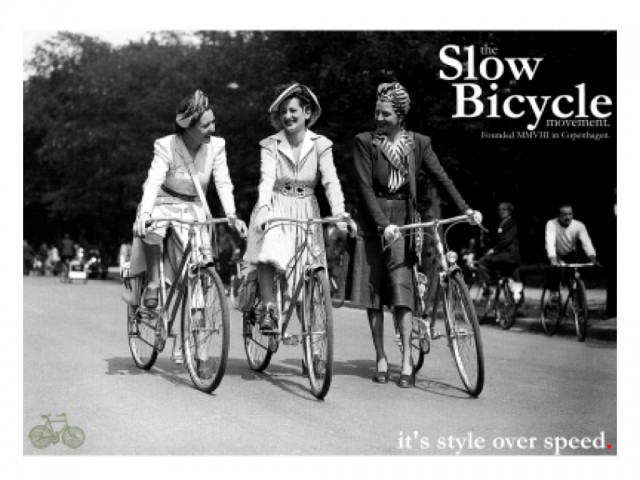 11. In fact there's a large and growing Slow Bicycle Movement worldwide. But whether I go slow or fast, a bike gives me transportation AND exercise – PLEASANT exercise, integrated activity, engagement with the environment, fresh air, and if I'm lucky, sunshine.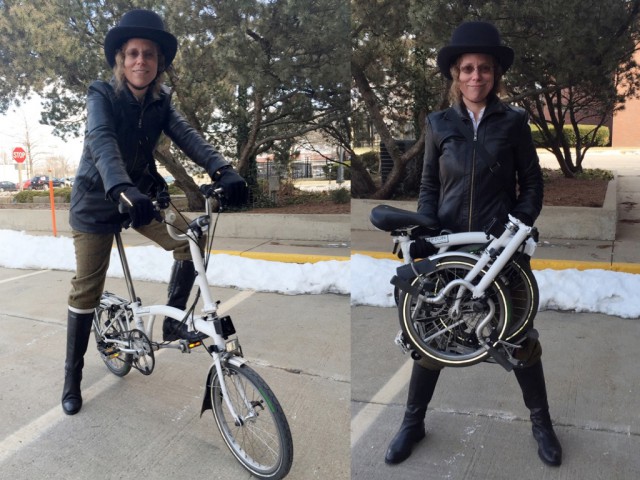 12. Here's me not wearing lycra. This is my Brompton, a supremely practical folding bike. If I could only have one bike, it would be a Brompton. And it was my only bike when I lived in New York.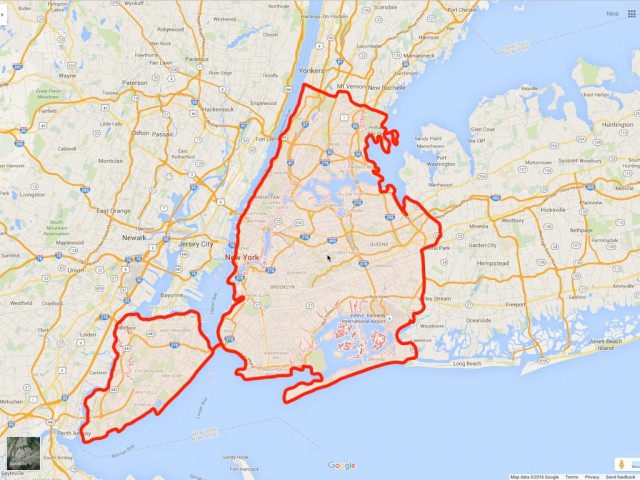 13. New York is a famously good place to be car-free. Cars are impractical there, and few New Yorkers own them or even have driver's licenses. New York has great public transit, and is extremely dense. New Yorkers WALK. Champaign-Urbana isn't dense, but it's pretty small.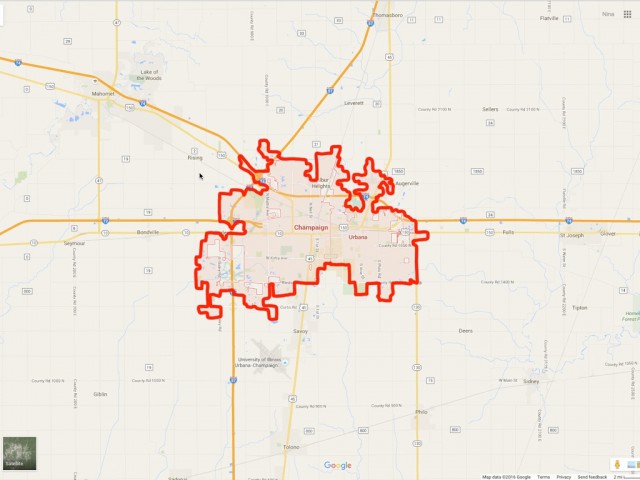 14. Yet almost everyone here drives, for even short trips. The difference is largely cultural: for example, people here like to do big shopping trips instead smaller, more frequent ones. And almost all the infrastructure here is designed for cars.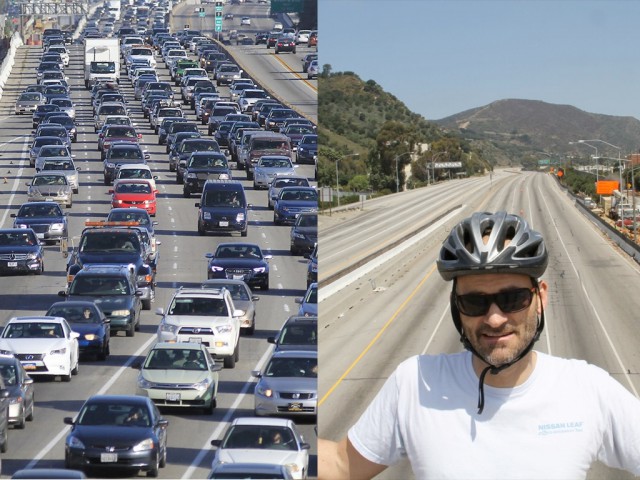 15. I frequently complain about America's lack of good bike infrastructure, but it's been pointed out to me that America actually has great bike infrastructure – we just need to get all the cars off of it.
16. In spite of no subways, Urbana is better than New York for MY car-free life because I get more space and therefore can have MORE BIKES. You'll see I have a recumbent here. I like recumbents because they're more comfortable than road bikes, which recumbent riders refer to as "ass hatchets."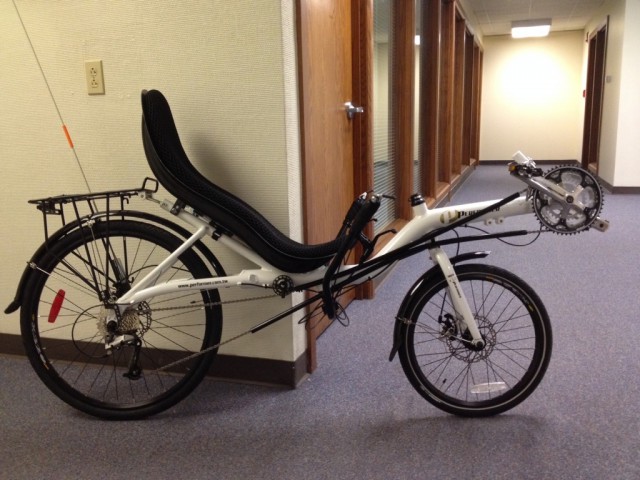 17. I have too many recumbents and have to sell some off, so if anyone wants to buy this barely-ridden 2015 Performer Toscana, it's for sale! Talk to me at intermission.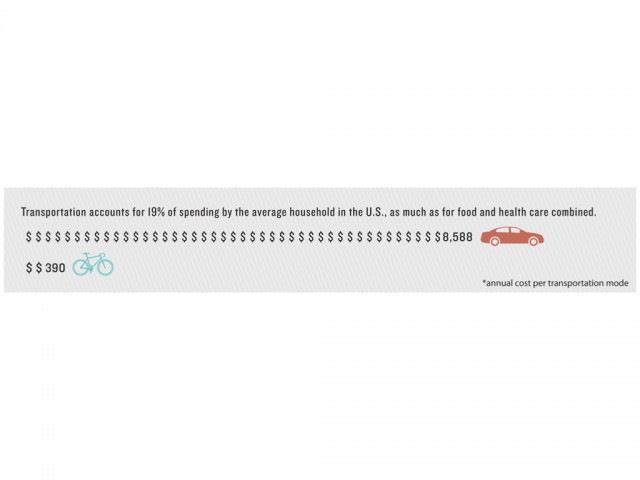 18. Speaking of money, cars are way more expensive than bikes – even fancy bikes – so I've actually been saving money by never owning one. This Fall I decided a lifetime of never owning a car was justification for purchasing my first velomobile…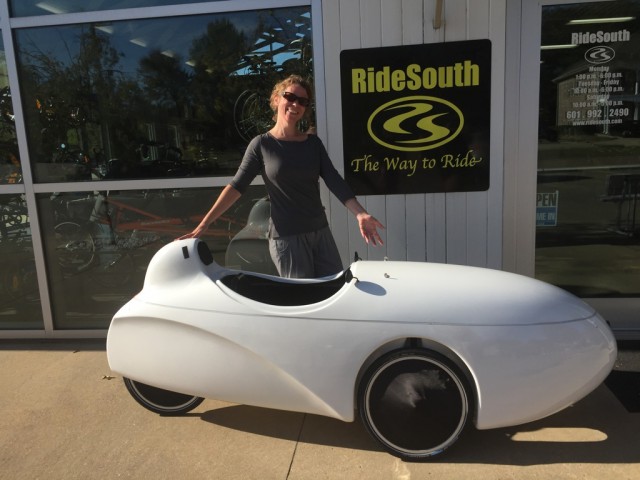 19. … a recumbent tricycle with a full fairing. I bought it in Jackson MI, which I travelled to by train – the City of New Orleans. Yes, I had a completely car-free midlife crisis. All I have time to say about the velomobile is it goes fast and is hella fun.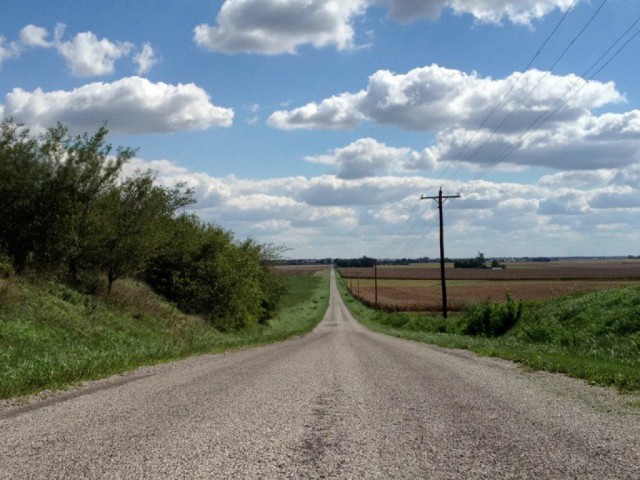 20. In conclusion, if you like cars, a car-free life probably isn't for you. But if cars aren't making you happy, I can attest that living without your own two-ton polluting death machine can be done. If a pussy like me can do it, you might be able to too.