I've wanted to bike to Turkey Run State Park since I moved to Urbana 7 years ago, and this week I finally did. It's about 72 miles, or 73 if you make a few wrong turns, as I did.
UPDATE: by popular demand, here is the route on RideWithGPS.
Previously I have biked to Indiana via the Northern Route, past Kickapoo; I found parts of the way terrifying, as I wrote here. For Turkey Run, I wanted a more direct and hopefully safer route. Local bike club riders warned me about gravel in Vermillion County, but had no further advice, so I relied on Google Maps. Between that and my own experience, I can say the route below, corrected for mistakes I made coming and going, minimizes gravel to a mere 4 miles!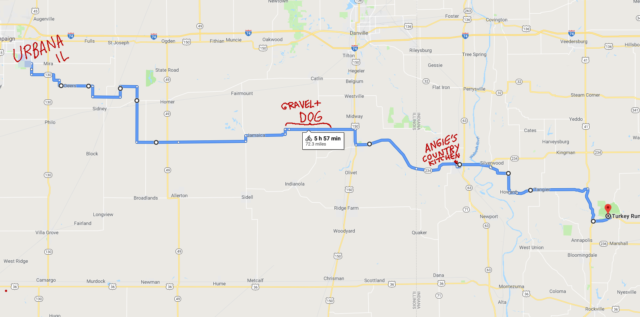 On my way home, I was chased by a very determined dog on 900 North Road near Catlin-Indianaola road in Vermillion County IL. That's right where most of the gravel was, so it was particularly exciting trying to maintain speed and balance with a barking howling hulking (Rottweiler? Pitbull/Doberman mix?) on my tail for 3 miles west.
I stopped at Angie's Country Kitchen in Cayuga, IN, both ways. It's roadside diner food, made as competently as such fare can be. I recommend the chocolate malt and fries, and the breakfast I had on my return trip was also solid.
Most of the "major" roads I traveled (Indiana 41, Indiana 234/Mill Road) were lightly trafficked and non-scary. Illinois route 150 was a bit scary, but there's only 1 mile of it (you can bypass this if you're willing to endure an extra mile of gravel on 900 N/850 N Road, as I did on my way out). The scariest traffic was on Indiana route 47, the very last leg leading to the park. For some reason people drove like crazy a**holes on it. But it's only a few miles, and then you're there!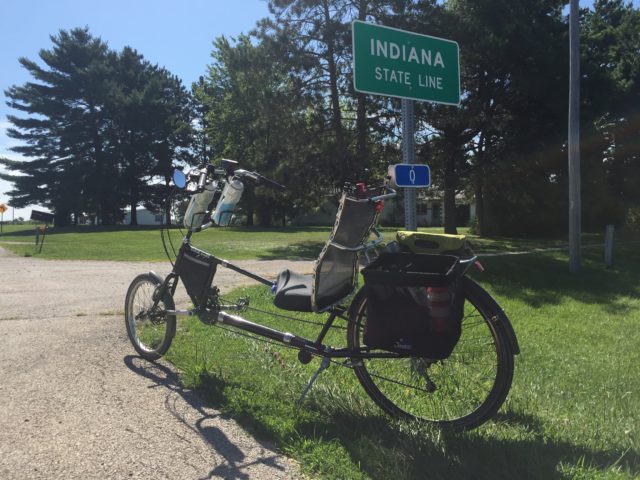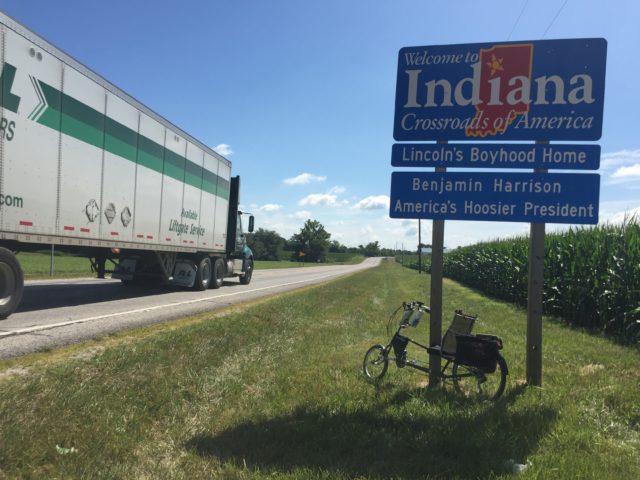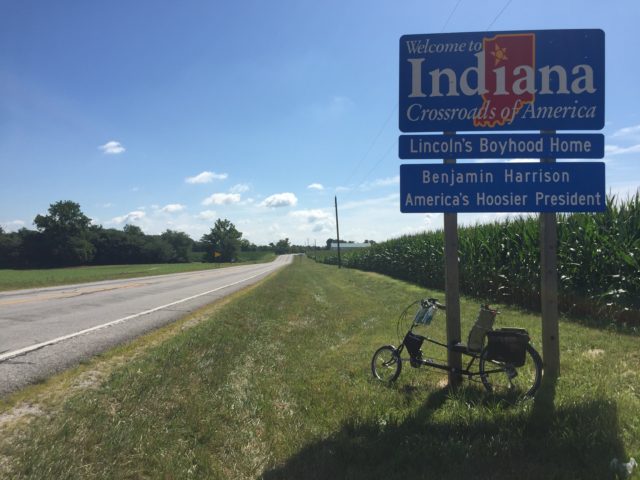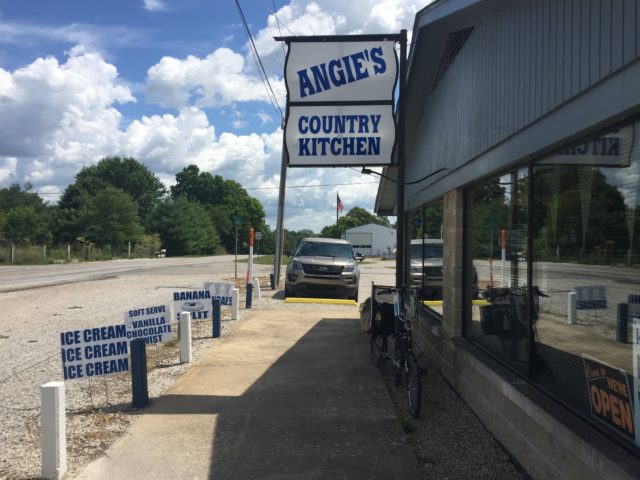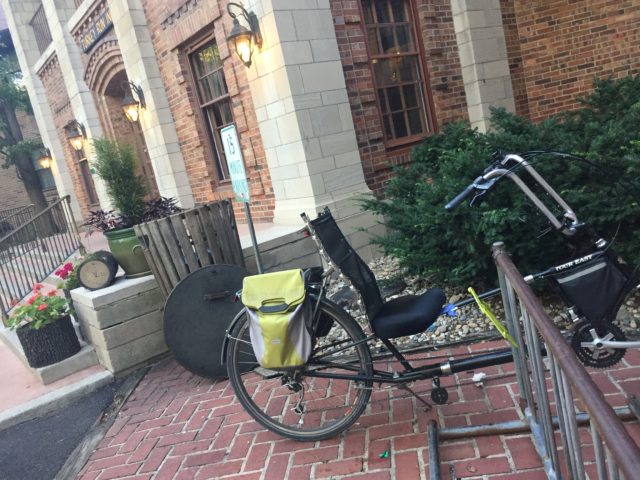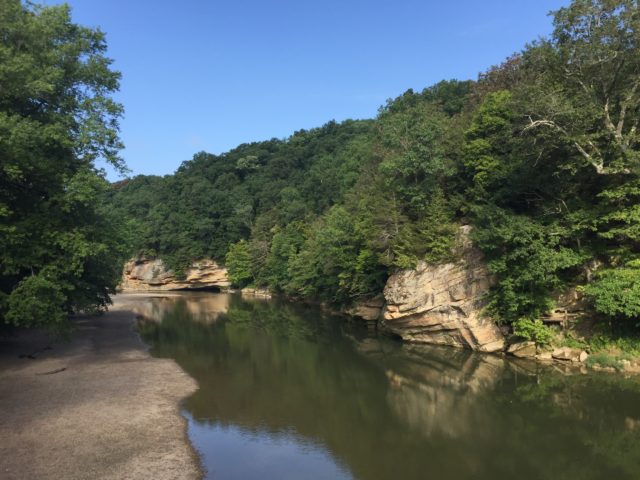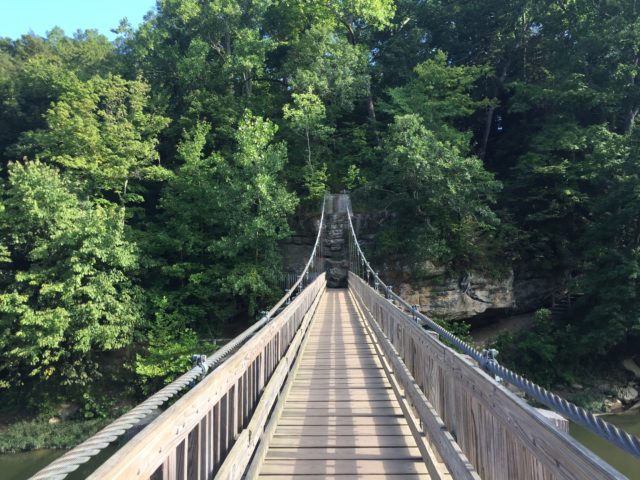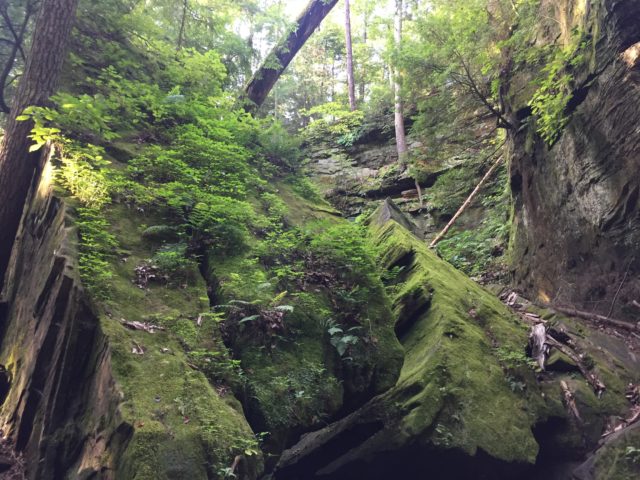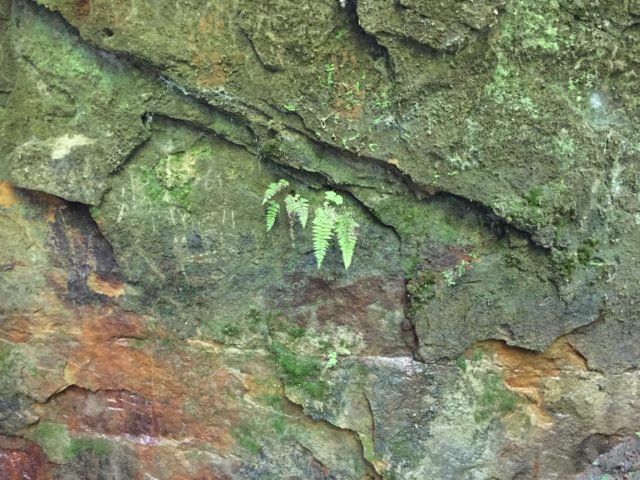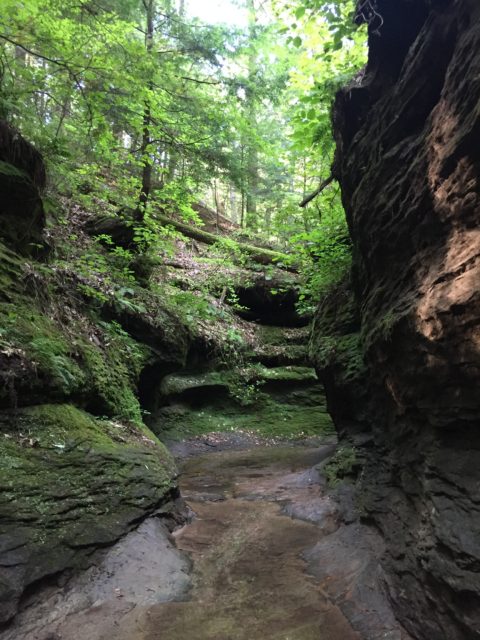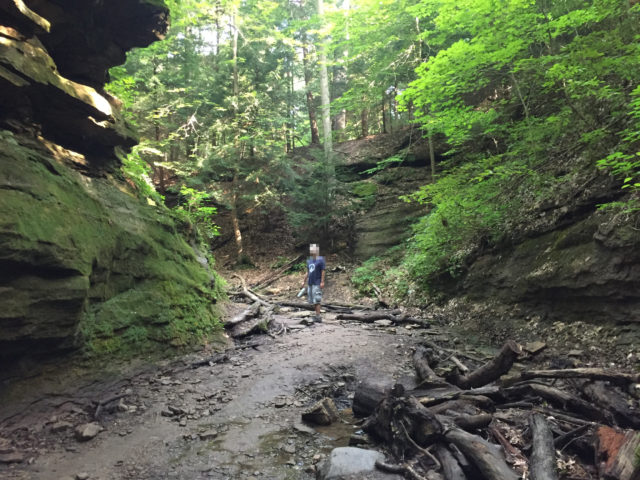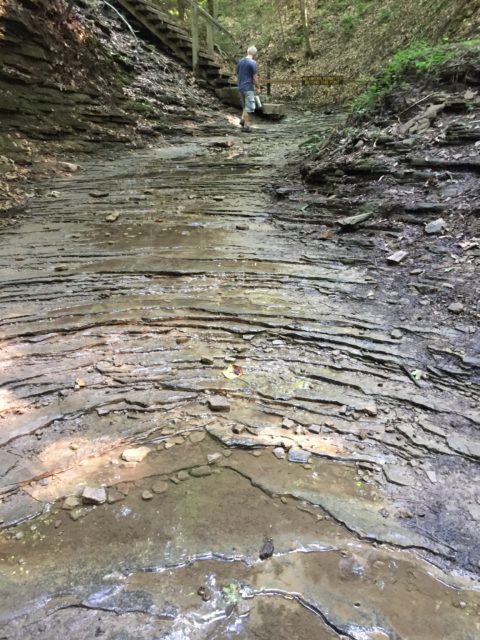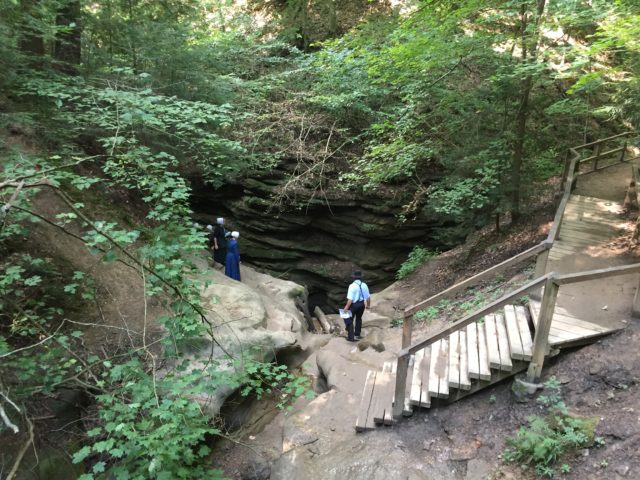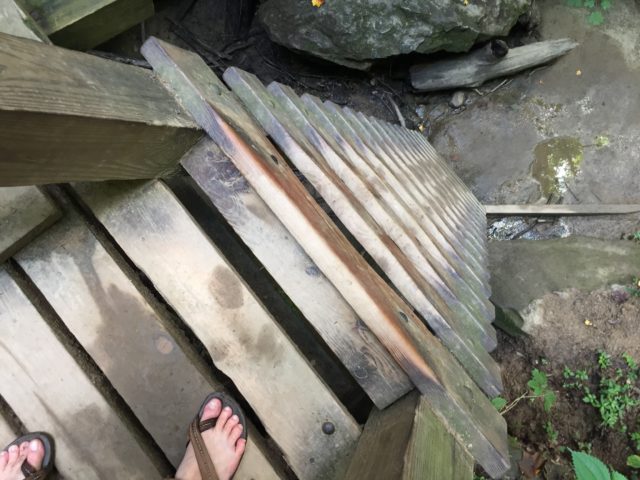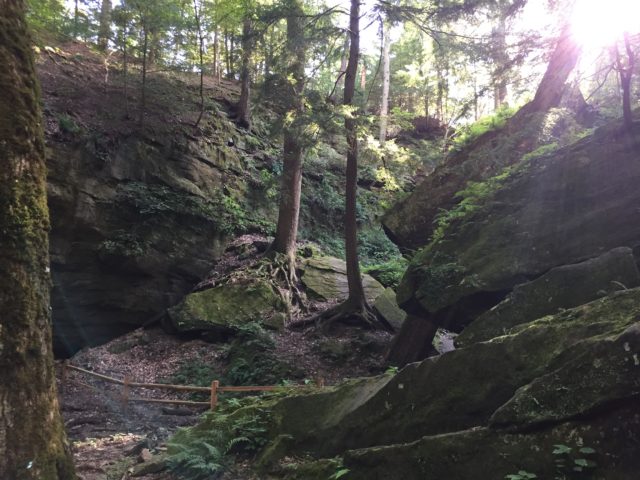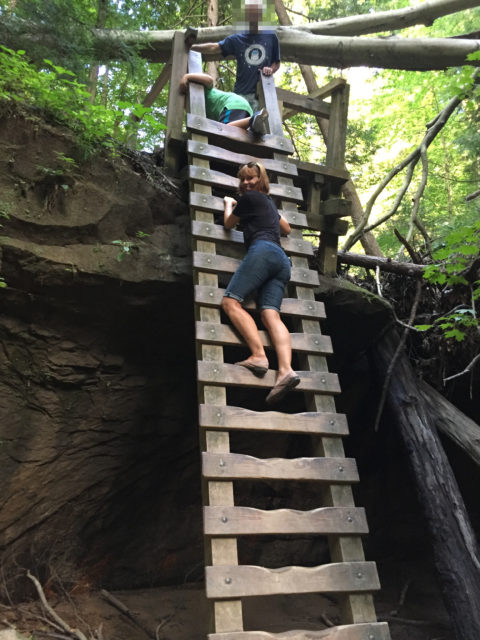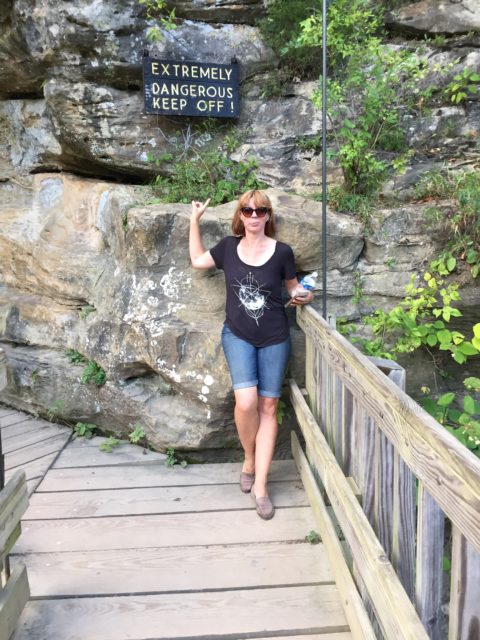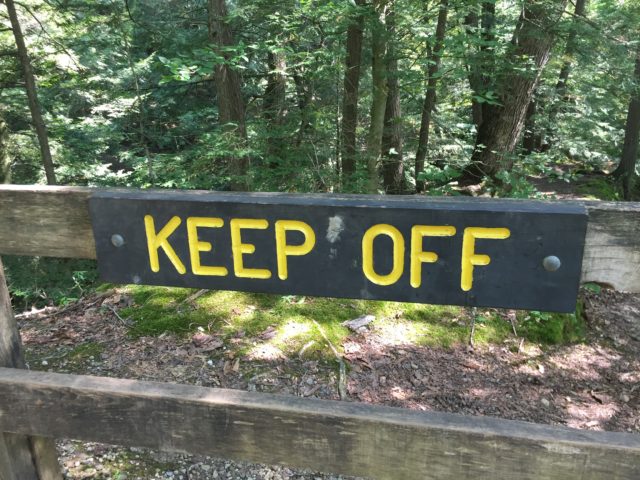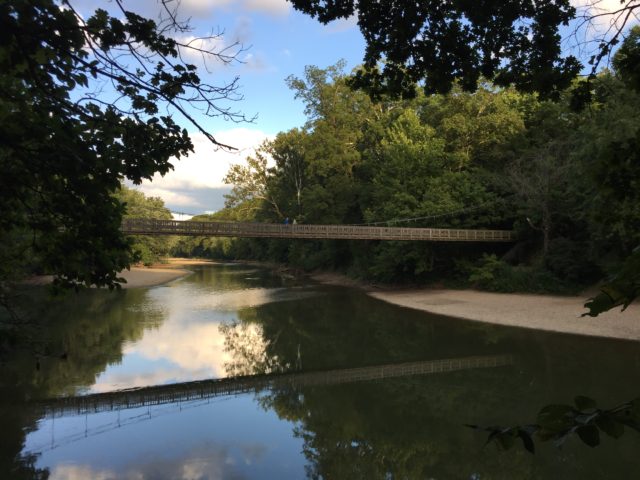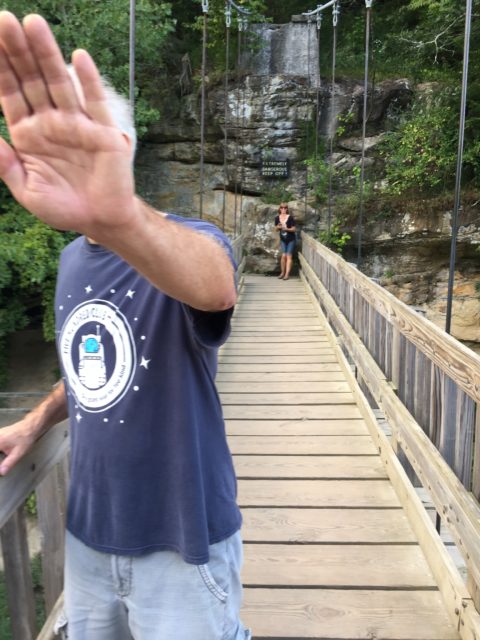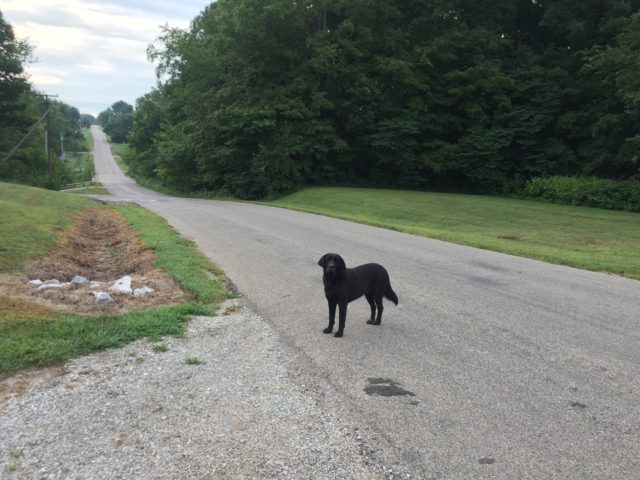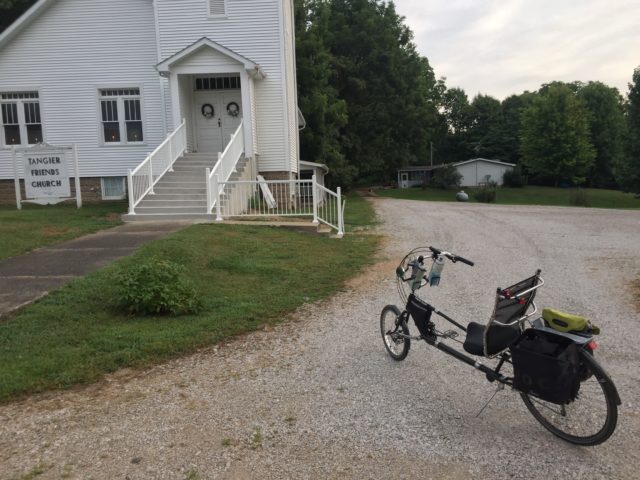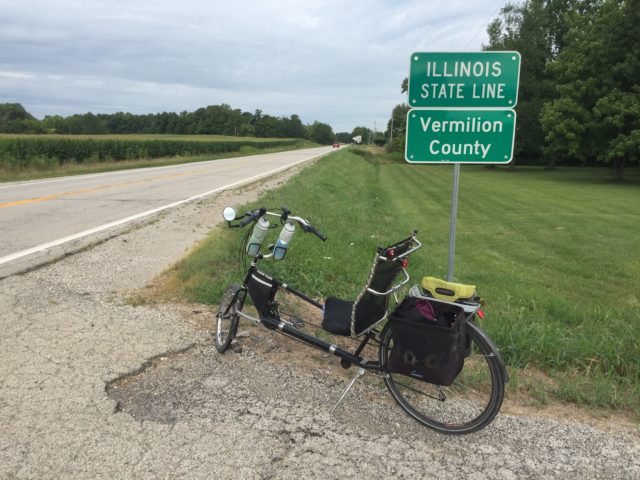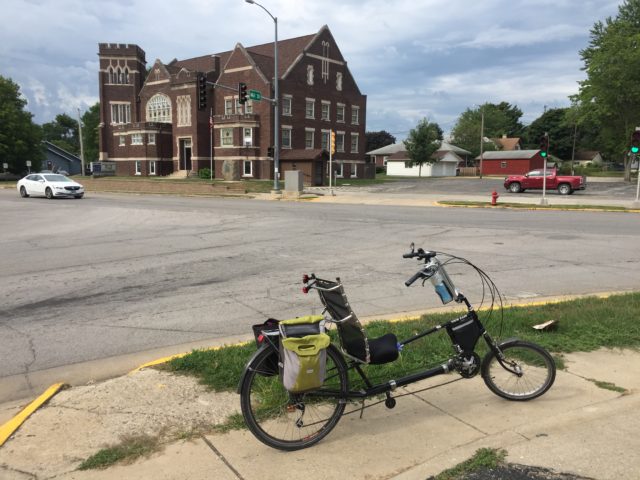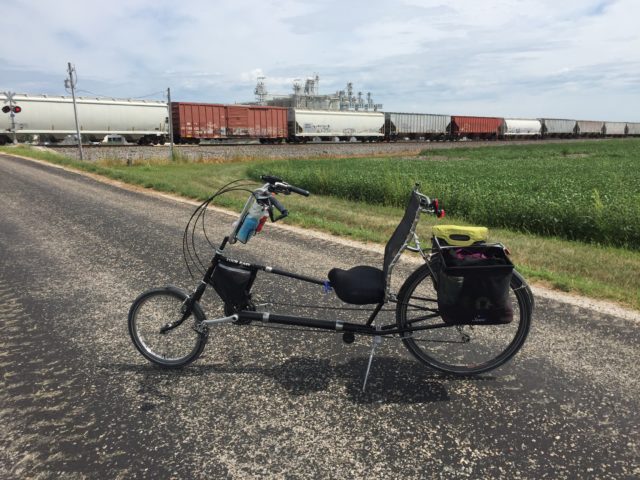 So there you have it – Turkey Run by bicycle, from Urbana. I recommend it!