Available now at PaleGrayLabs.com.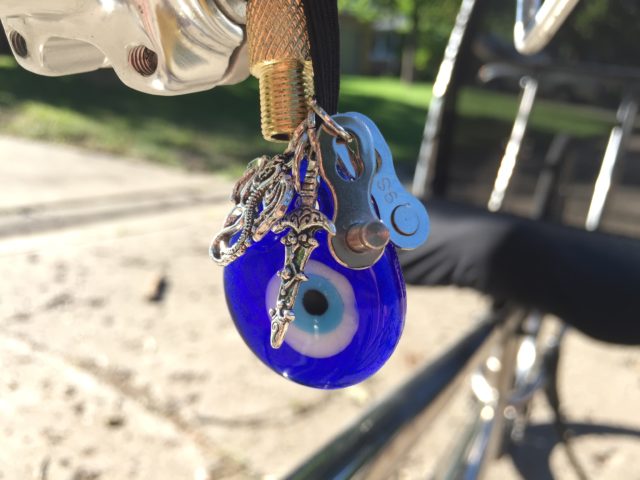 I originally created these for my bike Titania, but got enough stuff to make extras, because selling merch is what made-up religion is all about. Comes with a signed & dated, hand-stapled, 8-page Velosophical prayer book so you can conduct your own bike exorcisms, call for supernatural help on the road, sing hymns, and more.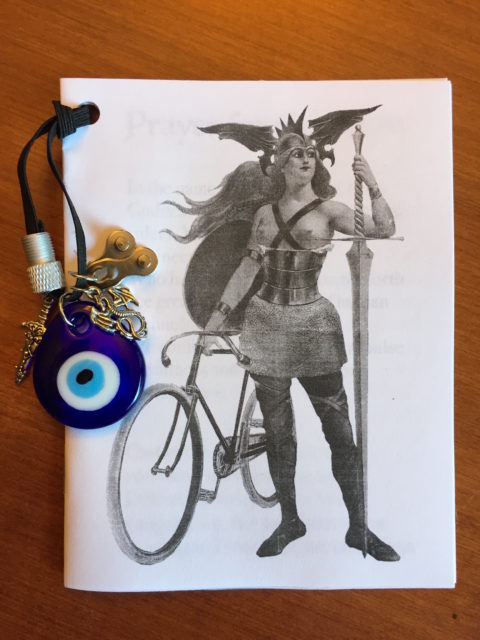 With this, I think I'm finally done with this obsessive bike side-project, and can get back to animating the Apocalypse.