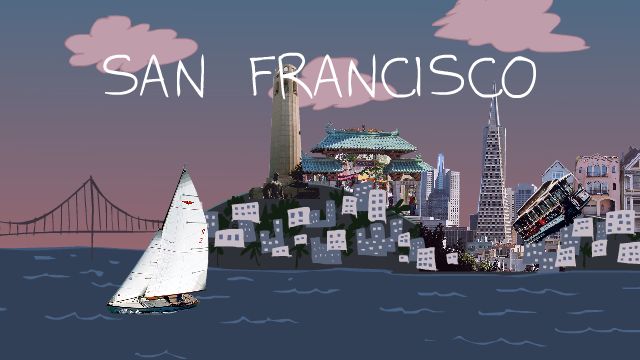 I miss San Francisco, my former home! But not so much I'm willing to go through airport security. Those of you who are lucky enough to live in the Bay Area may enjoy Sita Sings the Blues on the big screen at the Red Vic:
Tues Feb. 9 – 7:15, 9:15
Wed Feb. 10 – 2:00, 7:15, 9:15
Thurs Feb. 11 – 7:15, 9:15
The Red Vic Movie House:
The Red Vic Movie House is located on 1727 Haight Street (map),between Cole and Shrader, just a block and a half east from Golden Gate Park. The Red Vic is also served directly by MUNI routes: 7,33,37,43, & 71.MUNI route 6 & N-Judah come within a few blocks.