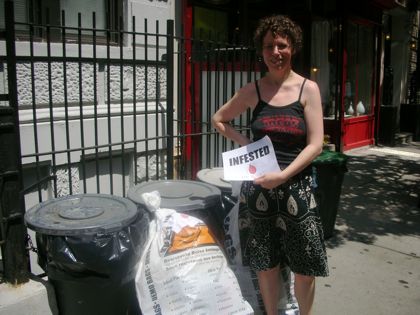 These last few weeks have been pretty awful. I am broke and homeless. Time I should be spending working on promoting my film – my only asset, my life's work – has instead been consumed salvaging what I can from my apartment, bagging things in ziplocs, laundry laundry laundry, carrying stuff up and down and back and forth, throwing things out, calling exterminators, calling the landlord, calling friends, sleeping on a sofa, not sleeping on a sofa, taking showers and immediately changing into more ziploc-ed clothes, more laundry, wiping salvaged computer parts down with alcohol, weeping, talking to other tenants in my now-former building, confronting debt, canceling accounts, checking messages, begging for help, watching red bumps grow on my hands and arms (I have a delayed reaction to bed bug bites; it takes 9 days for the red welts to really blossom, then they linger a long time), reading bedbugger.com, reading craigslist housing ads, weeping some more, et cetera.
As you may have gathered from my previous post, Sita is still costing me a small fortune I don't have, and is generating no income. It's hard to be patient when you're homeless, broke and desperate, but since I legally can't even give the film away, I have no other option. Money is still possible. Breathe, breathe.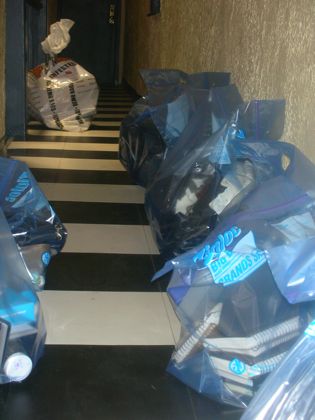 above: everything I own, sealed in ziploc bags
Luckily my friend Ken has taken in me and my beloved cat Bruno for the time being.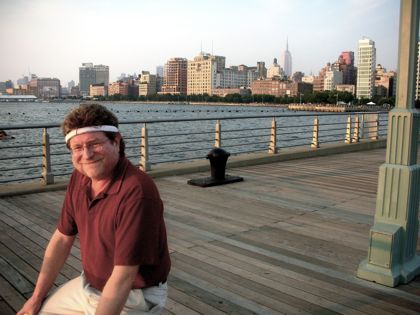 above: my good friends Ken and New York City

I'm extremely grateful for his kindness; I'd be a total wreck without it. Bruno seems pretty dang happy here with Ken's extraordinarily adorable cats Sweetpea and Peanut. Since Ken lives in the West Village, I can supplement my antidepressant regimen with gelato. And for the next few days I can sleep in another friend's apartment while he is out of town, on a real flat bed, which means no neck pain. Yay!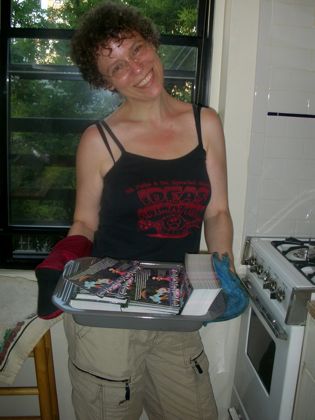 above: I baked my "Sita" promo postcards to kill any hidden bed bugs, which can't withstand temperatures over 130 degrees.

And New York remains beautiful in spite of itself. Here are some pix I took at Hudson River Greenway, after Ken persuaded me to stop weeping and go for a walk: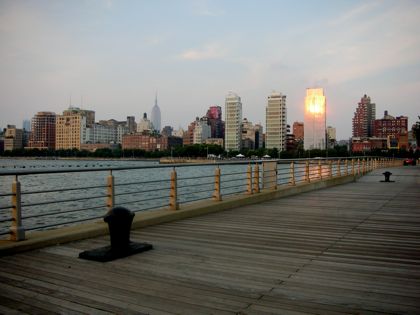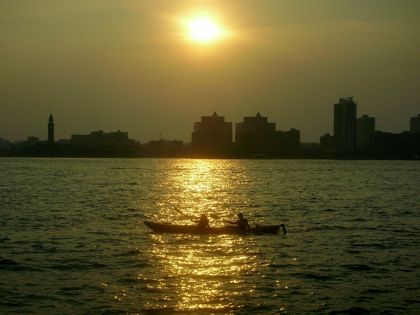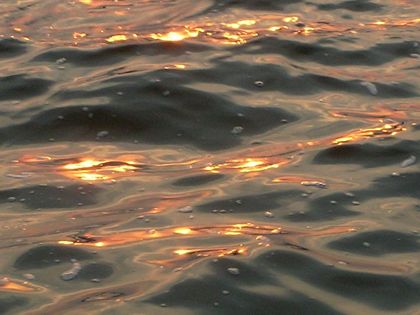 above: I'm ready for the river, the shivery river, the river that goes down to the sea / wanna drown my trouble, and leave just a bubble, to indicate what used to be me

It is bizarre to have the film seemingly doing so well at festivals, while my life feels like it is collapsing around me. I remind myself I'm only losing stuff – my furniture, my books, my posters, my rent deposit – and money is just an illusion. It's just the material world, and I am not a material girl. I am happy Sita is winning awards and going to festivals. I just didn't imagine a life in which this occurred to look like this.