I have a huge bare sad wall in my bedroom.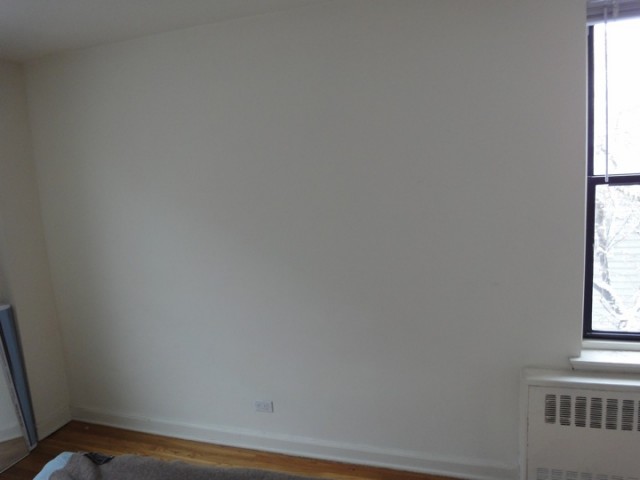 Instead of painting it or hanging artwork, which is what a sane person would do, I decided to try using my little domestic sewing machine to make some wall hangings. Instead of buying anything new, I'd try using only the fabric, thread and batting I already bought. Limitations can force interesting design decisions, right? I only have 24 colors to choose from, all solids, no patterns, and no more than 1 yard of each. My sewing machine is small – the harp space (space between the needle and the inner "wall") is only 6″, so I can't do anything really big. I have a Queen-size piece of cotton batting, but I can't make a queen size quilt. Maybe I can make 4 long skinny pieces instead? That's what I'm designing, anyway, based on "The Four Elements."
The first one is "Earth." Here's the design:

It uses 5 colors of fabric I have (3 shades of green, 1 brown, and tan/cream).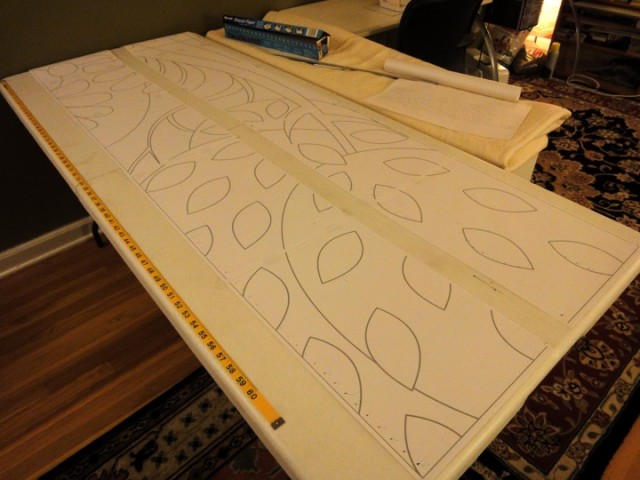 I printed it out on several 11 x 17″ sheets. I intentionally printed it too large, so the piece could be a little wider; I knew what to draw in the gaps.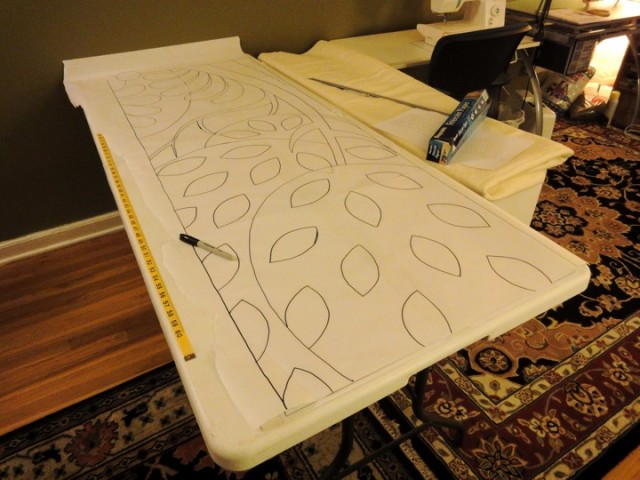 I actually did go to the grocery store to buy freezer paper, which Leah Day suggested as an aid to piecing. She was right; it's cheap and easy to use. It adheres very lightly to fabric when ironed on, and peels off easily leaving no residue. I had to tape several pieces together to trace the 24″ wide template.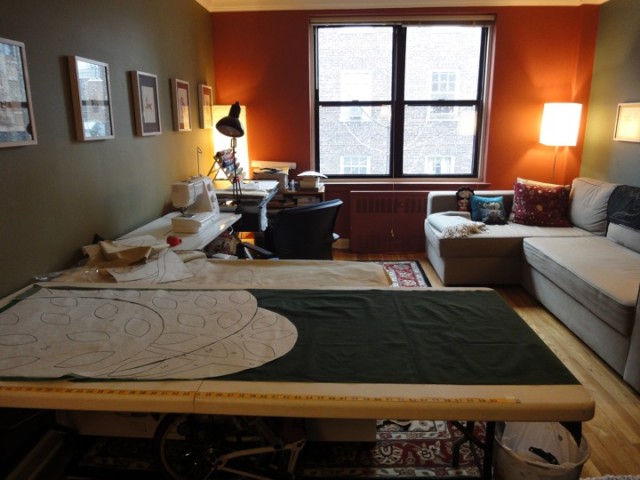 And so I commenced piecing my 2nd-and-a-halfth quilt. This is much bigger than previous experiments: about 24 x 80″. Also: it snowed.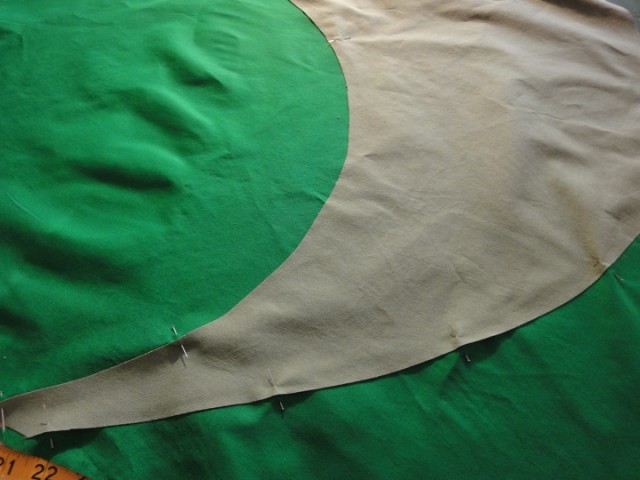 I glued these pieces with Elmer's Glu-Stik first, then pinned them. After working this way for a while, I learned I could skip the glue altogether. Pins, it turns out, work the best.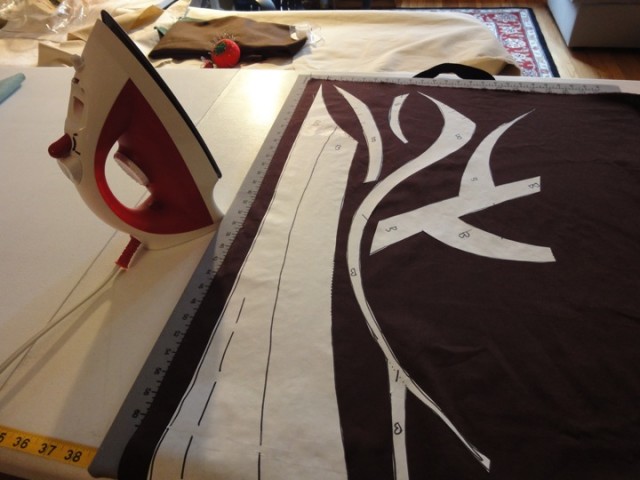 Here's that freezer paper, cut out and ironed onto fabric.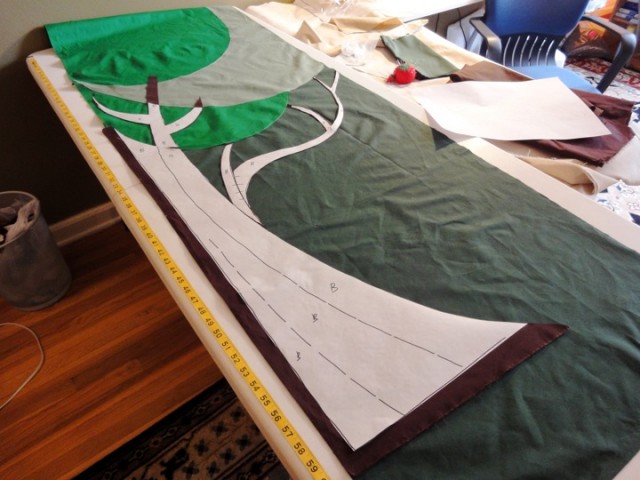 I cut  and laid out the pieces, then peeled off the freezer paper and pinned them down.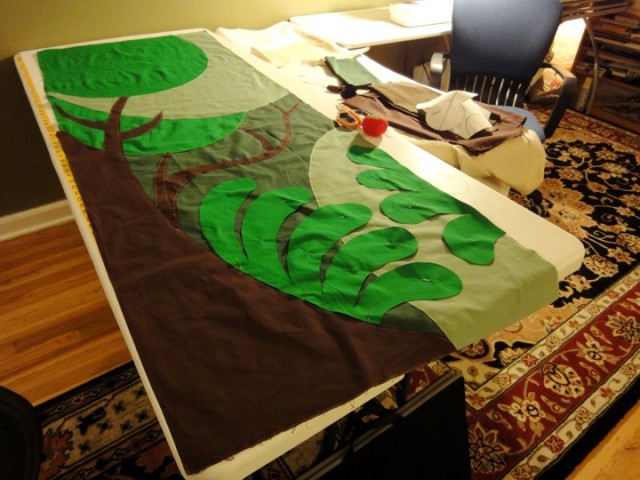 I attached the pieces using a simple straight stitch, leaving the edges raw. I may zig zag all over them once I quilt this thing. Did I mention this is all extremely time-consuming? Just the pix here represent 3 days of work, not counting the time I spent designing the thing. And I haven't started quilting it yet.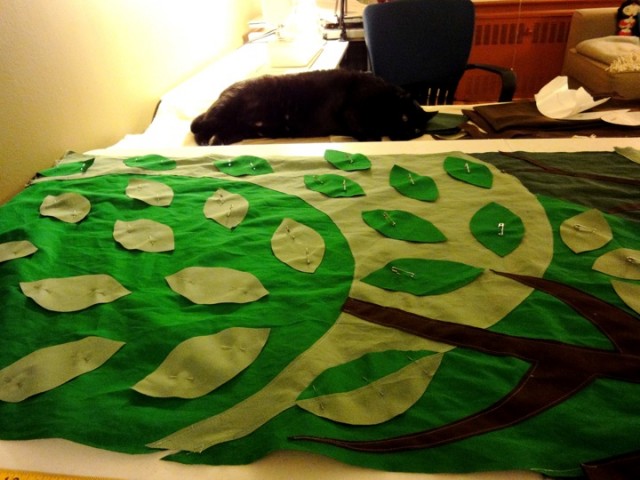 I kept using straight pins until I remembered the bent safety pins, which won't poke my fingers when sewing. Notice how Bruno is "helping" by holding down a stack of clean, carefully ironed fabric.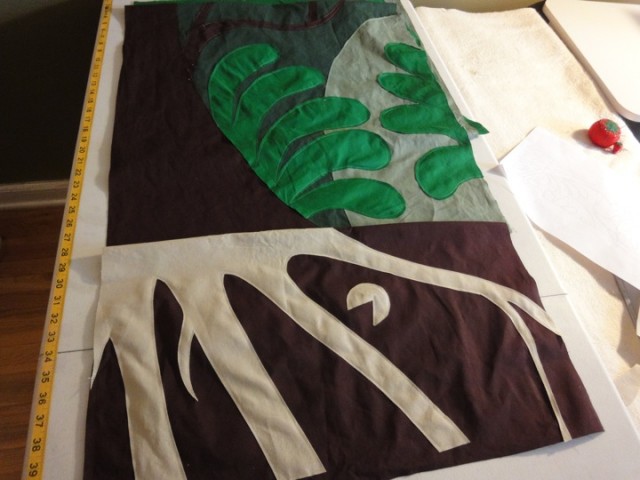 The roots and soil started on a separate piece of fabric.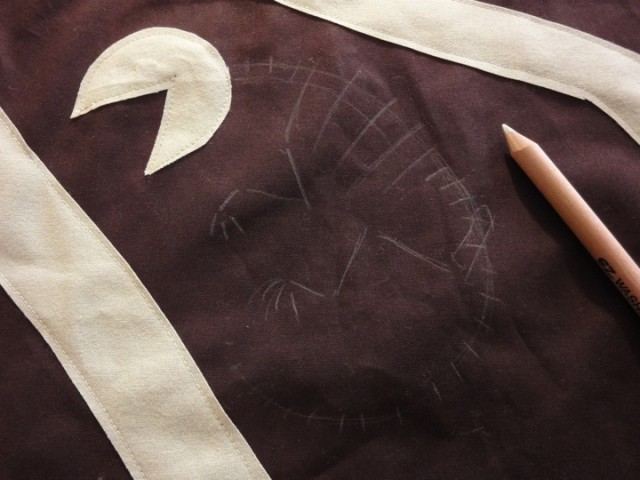 Luckily I have a tailor's chalk pencil…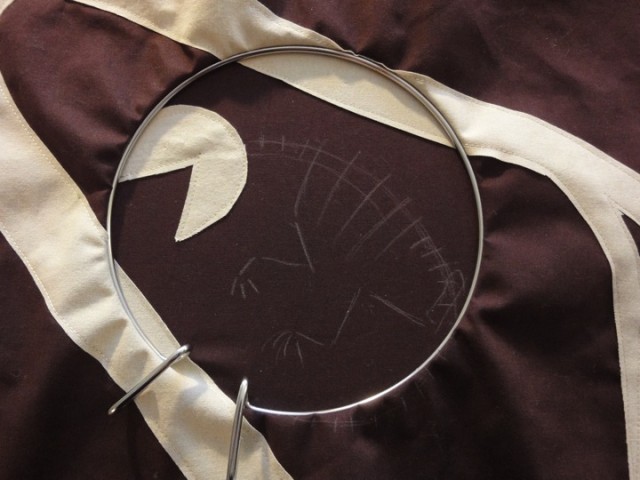 …and a low-profile embroidery hoop.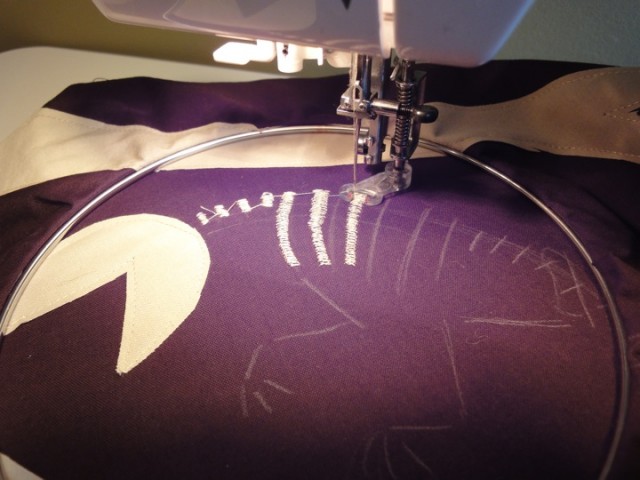 Machine embroidery is faster and more fun than piecing.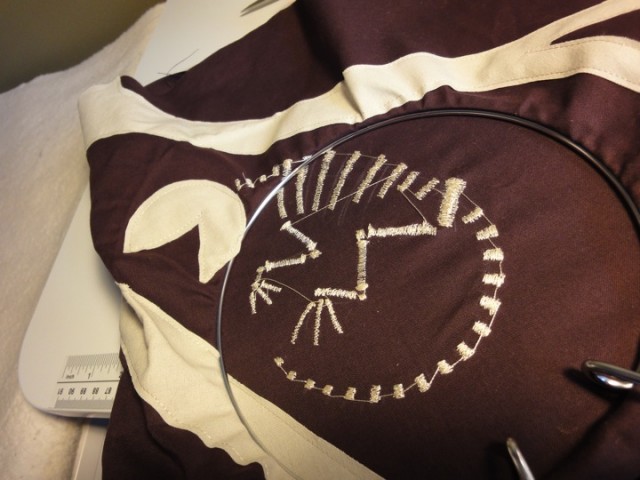 I only had to move the hoop once to embroider the whole design.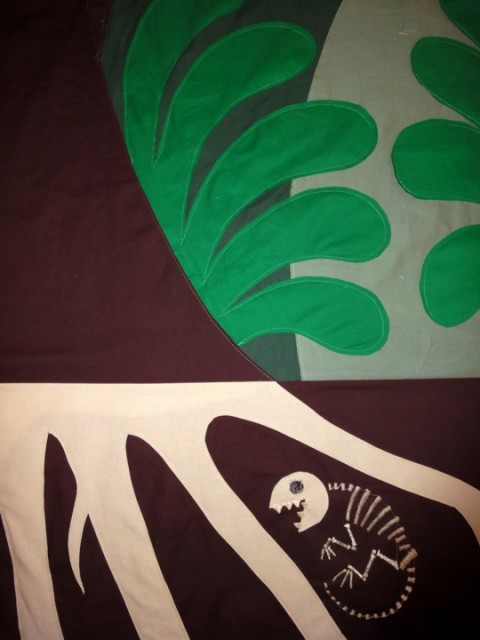 Then I sewed the roots/soil to the rest, using a straight stitch.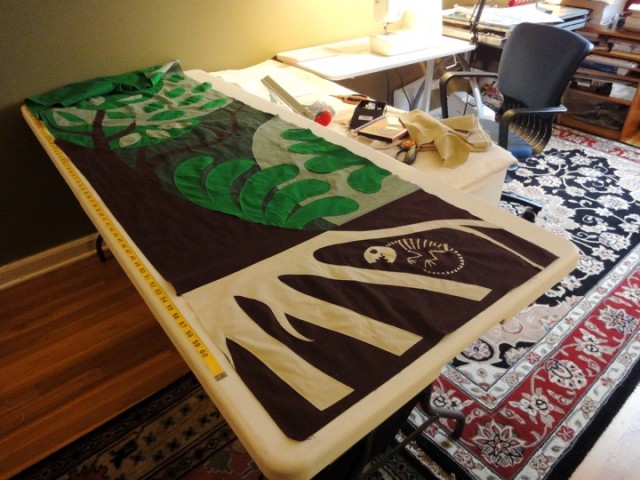 Here's the whole thing before layering the back and batting.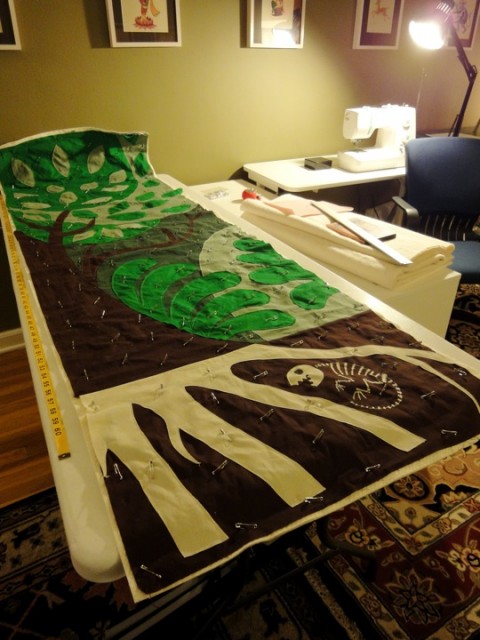 And here it is, basted. Now I can start quilting. If I'd known how long all this cutting and piecing would take, I might never have started. Good thing I didn't know!