w00t! I finished it! And bashed my finger with a hammer while affixing the hanging rod to the wall, so it's painful to type. Other than that, no injuries. I present photos of my second-and-a-halfth quilt, "Earth," which will hopefully be joined by the 3 other elements if I don't crash out of my new sewing obsession before I make them.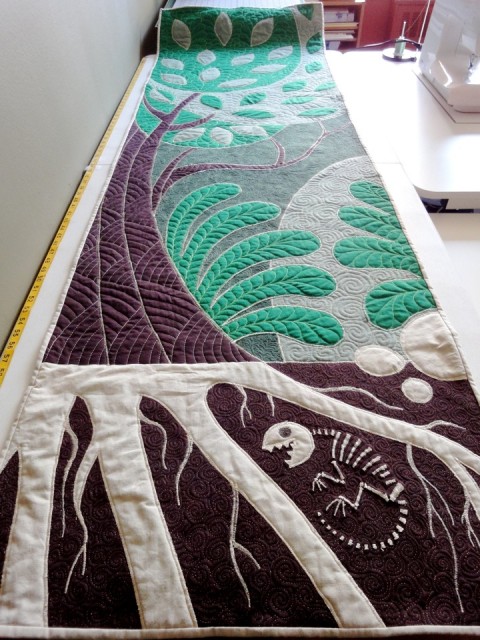 It's a whopping 24.5″ by 79″. That's almost 2,000 square inches!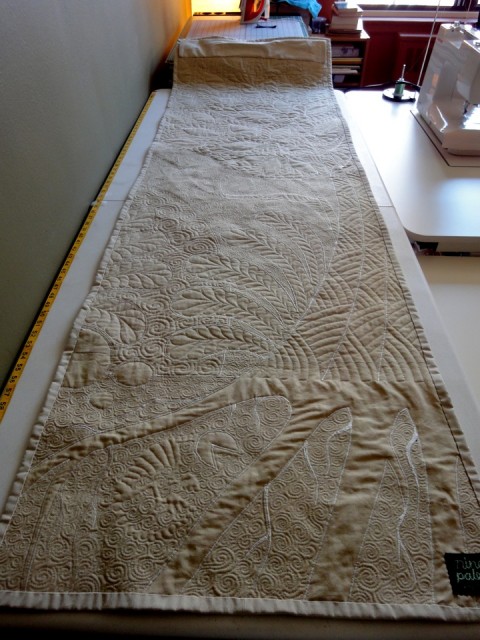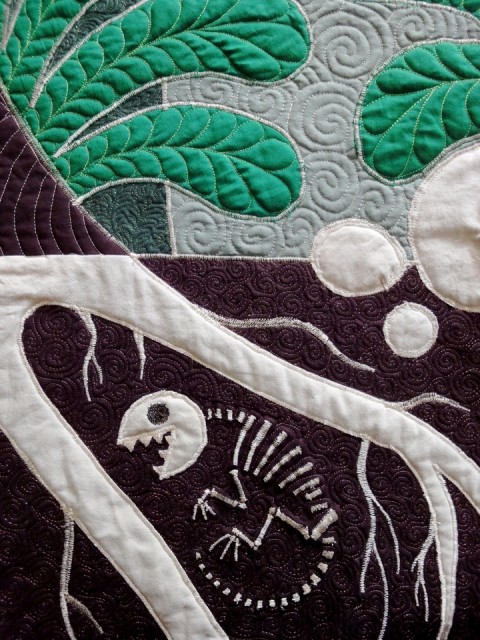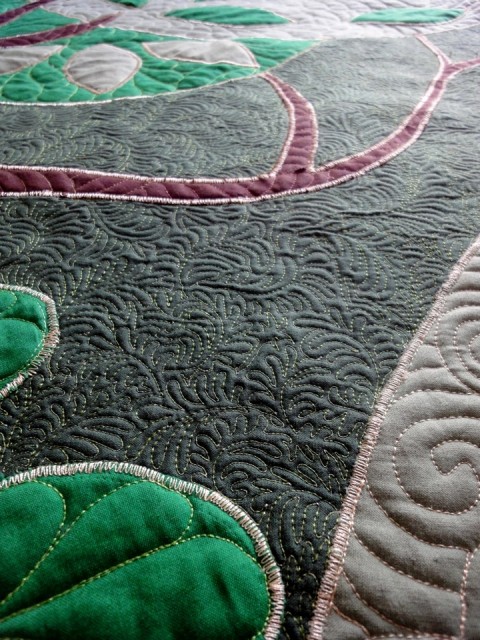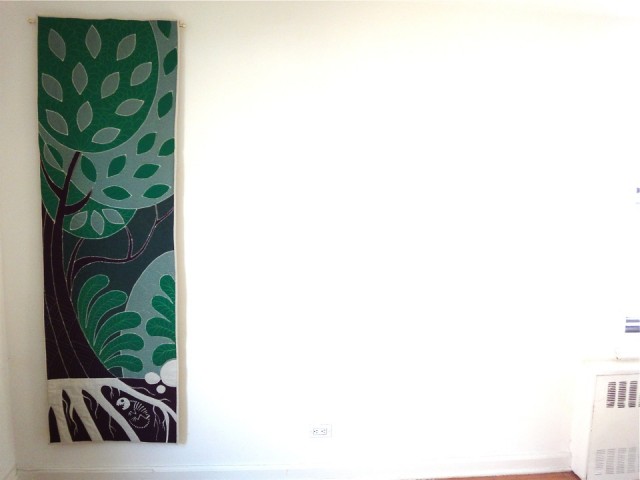 My wall is now one-fourth less sad and empty! One down, three to go.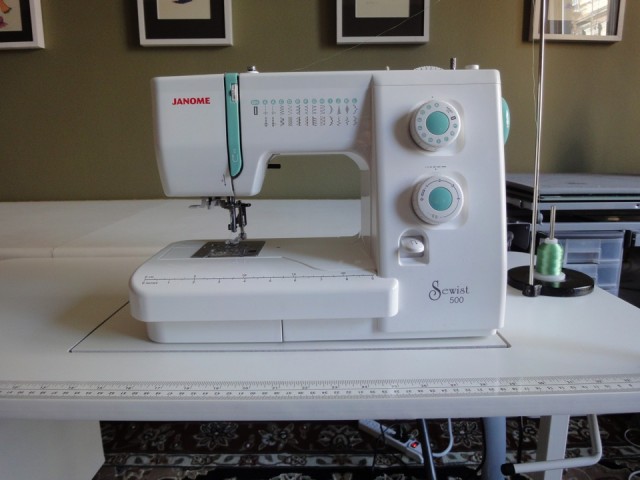 This is what I made it with (except I hand-sewed the binding on the back this time). I love this sweet little machine, but I want something a little larger now. I'm upgrading to one with 50% more "harp space," so I'll probably be selling this one soon. I no longer have the box (can't afford to store boxes in my small NY apartment) so I can't ship it, but if you're in NY and want it, drop me a note.