At long last, I am on the other side of "hystery." I've had a rough year, health-wise, culminating in this crisis. But on Wednesday I got my long-sought-after hysterectomy (ovaries stayed in, everything else removed). It was complicated, due to the location of the fibroid in my cervix, and the surgery itself took 4.5 hours, and the doctor tells me I can expect more recovery pain than a "normal" hysterectomy. But I'm recovering steadily and glad the wait is over.
Photos below, including one of the "specimen" the surgeon removed. If you are weak of stomach, do not scroll down.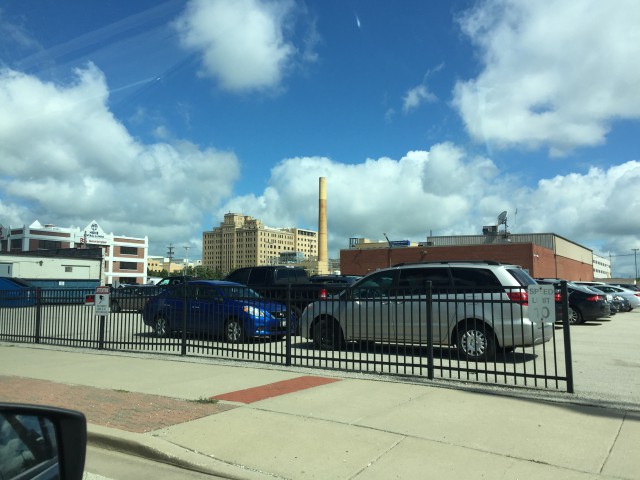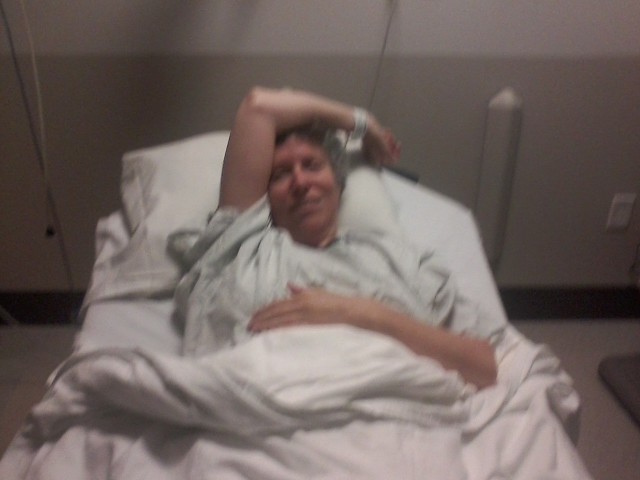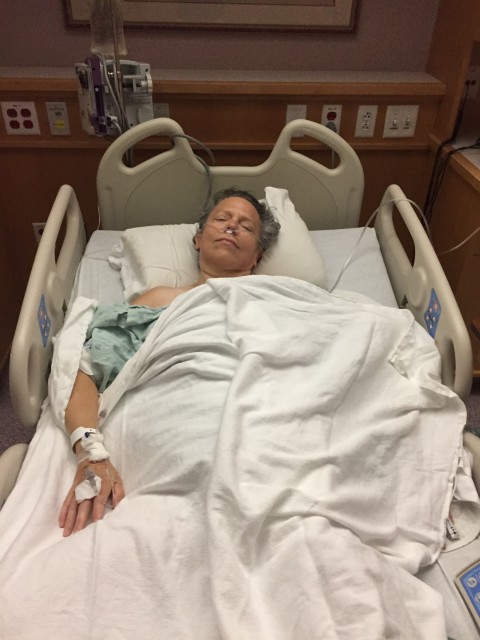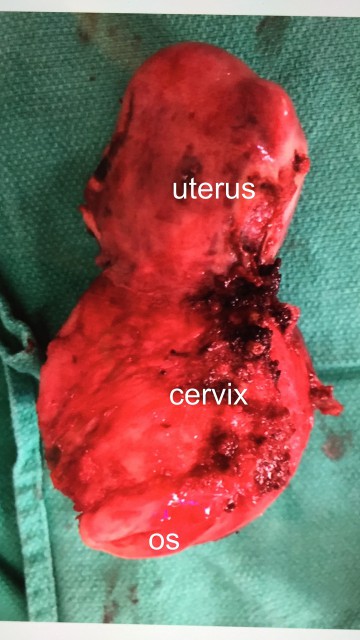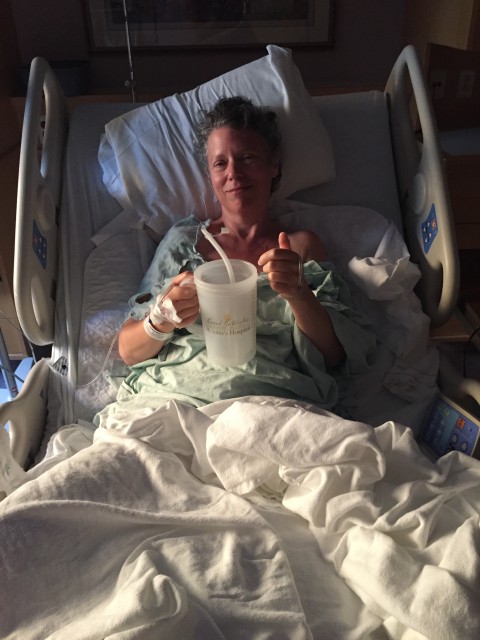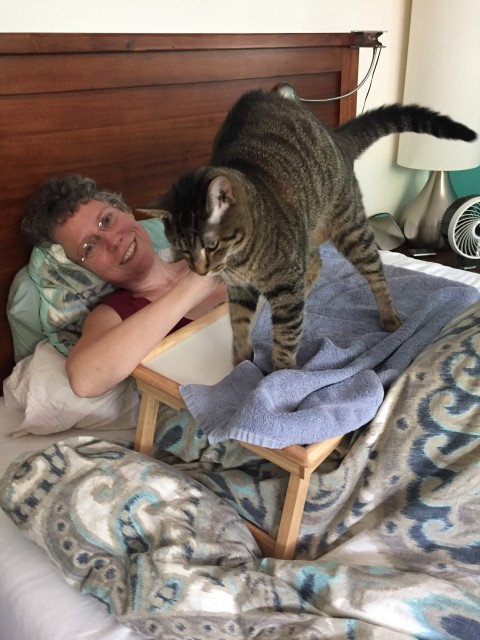 Reviewing these photos, it doesn't look like such a big deal. But it was at the time! And is now, to be honest, as I spend most of the day sleeping and dreaming very weird dreams, like having to eat my way out of a giant bathtub of lentil soup. Right now is my big morning at my ol' computer, feeling semi-normal for a few minutes. I'm supposed to be mostly recovered in 2 months, at which time I am allowed to bicycle again. Until then, my posts may be stranger than usual.
UPDATE MONDAY JULY 2: I'm still getting better. My biggest challenge is coughing, which I can't do without bad abdominal pain. But I have to cough to clear the crud from my throat, which is still recovering from the breathing tube I had in me for many hours. It's quite a conundrum. Fortunately, laughing is not nearly as painful.
I had my first walk outside today, about a quarter of a mile. Everything looked amazing: flowers, trees, blue skies, clouds. I'm grateful to be alive.
UPDATE JULY  15: at my 2-week post-op appointment, the surgeon said the biopsy revealed the cervical fibroid was 7cm. My cervix also contained a 2cm polyp. And there were multiple fibroids in my uterus. Neither cancer nor endometriosis were detected.
My recovery continues to go well. I can now walk up to 3 miles a day, and don't need any painkillers, even over-the-counter ones.
UPDATE SEPTEMBER 19: Today marks 12 weeks since my hysterectomy. I officially deem it a success! No more constant low-level abdominal pain. No more periods! And…I can have sex again without becoming violently ill. That's right, I was facing a future of no more sex ever, because I got so sick from it (including vomiting, the last time before my fibroid was discovered). Turns out you're not supposed to have a tennis-ball sized tumor rammed up in there! Now that it's gone (along with its numerous sister fibroids and polyps, and the cervix and uterus they grew in) I feel MUCH better. A+ would recommend.