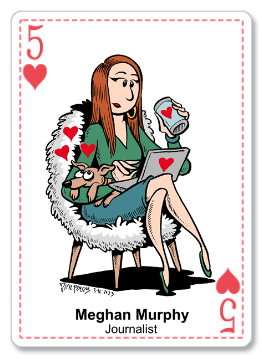 When a friend recently suggested a deck of playing cards featuring major players in the "gender wars," I knew I wanted a set. I tried to find other ways to make it happen – photographs? Filters? AI art generator? – but decided the most expedient option was to just do it myself. Which isn't particularly expedient, as a deck requires 54 designs (if you include 2 Jokers).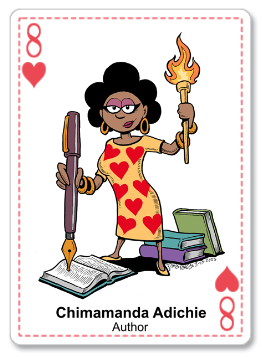 I generally suck at caricatures, but decided my limited skills would have to be adequate. I Can Do Hard Things, just not perfectly.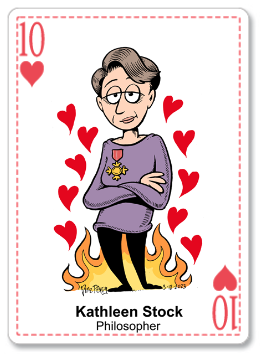 Working furiously, this week I made the first suit, Hearts. Red suits (hearts and diamonds) will be more-or-less gender critical, and black suits (clubs and spades) will be more-or-less transactivist. If this sounds like inside baseball, it is; that's why my friend suggested a deck in the first place. I've turned into a gender nerd, and "civilians" have no idea whom I'm referring to when I gossip. Edutainment!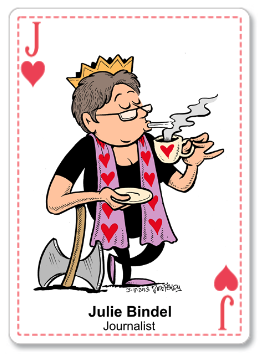 I want to crowdfund for this project, but as I don't trust any major crowdfunding platforms, I just set up some PayPal pre-order buttons. Yes I know PayPal sucks too, all online payment platforms suck, and cryptocurrency is still too volatile.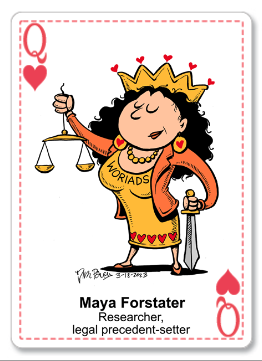 Pre order here!